10 Common Myths About Buying into a Franchise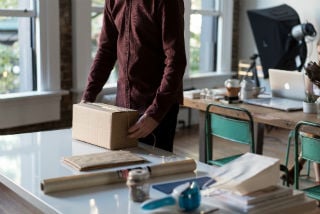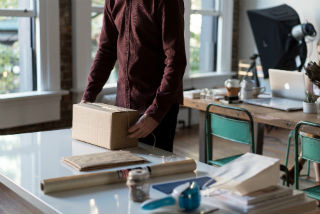 Franchising is becoming increasingly popular in a wide range of industries. But with this growing popularity comes a number of misconceptions. Misconceptions that, if taken at face value, could lead to a potential franchisee missing out on their perfect opportunity.
Before you make up your mind about whether buying into a franchise is right for you, allow us to debunk some common myths about franchising. Learning the truth about franchises may just change your opinion about buying one!
I Won't Have Any Independence in a Franchise
This is one of the most common myths about franchising because people believe that the franchisor makes all the decisions. However, this couldn't be further from the truth. While you do have to follow a franchisor's basic system, many franchisors give flexibility in how you run your location, who you hire and fire, and how you promote your business in the local area. Before you commit to buying into a franchise, just make sure you interview the franchisor as they interview you so you can be certain that flexibility is guaranteed. Get the franchise facts directly from the source!
I Can't Have a Job and Be a Franchisee
While some franchise opportunities are ideal for those who want to be hands-on with their business, there are also plenty of concepts that allow you to manage in the background while continuing your day job.
I Could Never Afford to Buy a Franchise
There are plenty of affordable franchise businesses out there, starting at well under $100,000. And even though there are fees to be paid on a regular basis (often monthly) these are normally determined by your individual business. All the other expenses you encounter after buying into a franchise are what you would expect to pay for as an owner of any independent business – plus you'll gain all the advantages of support and training from your franchisor.
I Can't Be Creative in a Franchise Business
This is another unfounded statement. Even though you'll have to follow certain protocol when it comes to pricing, marketing, uniforms, branding, and so on, you'll have full creativity as you further your business. Many franchisors are open to suggestions from franchisees – for example, did you know the Egg McMuffin was an idea created by a McDonald's franchisee?
A Franchise Is Just a Business in a Box
With a franchise, you're provided with the initial concept that's already been proven to succeed, but that is not a promise that your business will automatically flourish. You'll need to have entrepreneurial skills, be understanding of the industry you're in, and be dedicated to marketing and excelling your business. You can't just expect to buy a franchise and watch it grow overnight without committing yourself to its growth.
It's Impossible to Fail with a Franchise
Any business has the potential to fail. After buying into a franchise, even though you have a business model to follow, it's up to you to implement it correctly and make sure it succeeds. What's more, these models aren't perfect – and identifying where you can make improvements will make sure the franchise grows stronger.
There Isn't Another Business Like this Franchise in My Area, So It's Bound to Succeed
To the novice businessperson, this sounds ideal. But to the more experienced, it may ring alarm bells. There may be a viable niche within your local area for your franchise, but you should always question why someone hasn't set up the same business before you. There could be a good reason why they haven't.
The Franchise Needs to Be In an Industry I'm Passionate About
If you love giving something back to the community and the franchise offers this opportunity, that's great. But if you love playing tennis and think buying a franchise business in this area's a good idea – think again. When you're trying to make money out of your hobby, you could soon come to hate it. Instead, find something you know will succeed that allows you to play more tennis in your spare time. You may be surprised by the industries that may be a good fit for you.
Buying a Fast-Growing Franchise Is a Good Idea
You may be looking to see what franchises are going through a growth spurt, wanting to invest in one of these. But take some time to consider what it's going to be like running one of these franchises and whether you'll enjoy doing it. Sometimes, a franchise that's going through a growth spurt may slow down rapidly, and by the time you've invested, it could be too late. Instead, focus on buying into a franchise that meets your skills, your lifestyle requirements, and your budget.
It'll Be Love at First Sight When I See the Perfect Franchise
Unfortunately, buying a business isn't like falling in love. Buying a franchise business is a career choice, not an emotional one. You may be instantly drawn to a business idea, but looking deeper at the details may indicate that it's not right for you. Understanding the potential of a franchise and how it fits in with your personal goals takes time; it's not something that can happen in the blink of an eye.
We hope these franchise facts have clarified what buying into a franchise could really be like. Still have more questions about franchising? Head to our FAQ section. When you are ready to talk business, contact Neighborly to learn how we help entrepreneurs prepare for buying a franchise business. Or call Neighborly today at (888) 387-8018.