Inspiration
10 Terrific Books for Entrepreneurs and the Business Savvy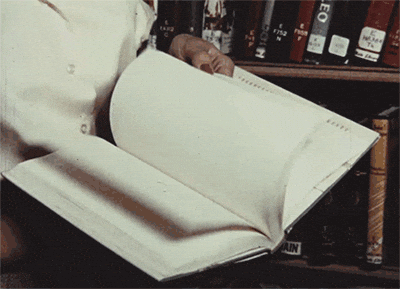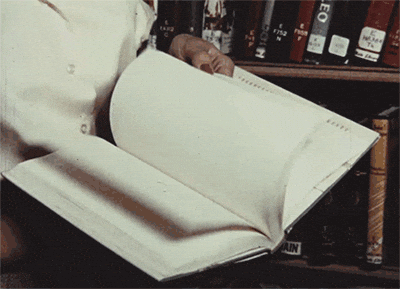 There's still time before Labor Day to check off some great business-related tomes on your summer must-read list. Settle into your chaise with these selections.
The lazy days of summer are ideal for slowing down.
Still, there is time for professional and personal development.
Some new—and older—books about management, marketing and communication are among entrepreneurs' favorites. Settle into a comfy chair—at the beach or on the deck—and kick back with one of these recommended reads:
"Getting More: How You Can Negotiate to Succeed in Work and Life." "It's one of the best books on negotiation and influence that I have ever read," says Shennandoah Goodson, founder of 525 Principle, an organizational management consultancy. Author Stuart Diamond's 17 techniques for "getting more" covers everything from negotiating business deals to negotiating where to go for your family vacation, Goodson says.
"Work Simply." Goodson also suggests that entrepreneurs read Carson Tate's book, which details four productivity styles. It includes an assessment so readers can identify their individual style. "If you're looking for a meaty, simplify your life, find-your-productivity-mojo guide, this is it." Goodson has implemented several of Tate's tools and tactics to help eliminate distractions and maximize her productivity styles.
"You Are a Bad*ss." Consider Jen Sincero's book an entertaining and blunt "how-to guide" to kickstart your life, says a post on Entrepreneur.com. "She helps you get rid of any self-sabotaging beliefs and start living life to the fullest. Perfect for someone looking to turn around their mindset," writes Rose Leadem.
"Leadership and Self-Deception." This short novel is thought-provoking and compelling, says Ron Jeffries, a software development entrepreneur. According to Jeffries: "The premise…is that we mess these things up, not from a lack of skill or 'technique' but because we are deceiving ourselves about what's going on, always in the same way." The novel—published by The Arbinger Group—covers the psychology of communication behind interpersonal relationships.
"Disrupt Yourself." Joseph Ruiz, owner of Strategic Marketing Solutions, says Whitney Johnson's prose shows entrepreneurs that they operate in an ecosystem that demands innovation. "This book offers insight, perspective and advice on recognizing and dealing with our fascination for the status quo. Now it's disrupt or disappear," says Ruiz.
"Made to Stick: Why Some Ideas Survive and Others Die." Brothers Chip and Dan Heath explain how to articulate the value proposition of your business so prospects can absorb it. "It helped me think about how I communicate," says Jeff Gitterman, a self-employed financial advisor.
RELATED: 15 Best Blogs to Follow for Entrepreneurs
"Start with Why." Another favorite of Gitterman's is Simon Sinek's book and TED Talk. "It's about making the why you do what you do the primary driver and building your business around it. Every person who owns a business should read it."
"Captivate: The Science of Succeeding with People." Networking is the premise of Vanessa Van Edwards' book. It's made an impression on Melinda Emerson, a small-business coach, who calls the book "a valuable tool" for sales and marketing. Emerson says that in addition to offering confidence-boosting tips, the book provides insights on how to read people's facial expressions.
"Scaling Up: How a Few Companies Make It…and Why the Rest Don't." Author Verne Harnish advises small-business owners to encourage employee participation to propel company growth while enlisting customers in word-of-mouth marketing. Elan Kol, founder of SelTek Consulting, a business development company, says Harnish outlines four areas of decision-making that are essential to the early growth of a company.
"Habit Stacking: 97 Small Life Changes That Take Five Minutes or Less." "I didn't feel I needed to simplify life, but, boy, was I wrong," says Lauren Young, an online business development coach and stay-at-home mom. "I liked how [author S.J.] Scott broke down simple tasks that are done throughout the day, turning them into a habit."
BONUS** Values, Inc and LIVE R.I.C.H. by Dina Dwyer-Owens, Executive Chairwoman of Dwyer Group. With forwards by business and motivational greats like Brian Tracy and Zig Ziglar, Dwyer-Owens demonstrates how incorporationg values into business and life can change the world around all of us. As read on the book jacket of Values, Inc, Chris Calrson, Executive Producer of Undercover Boss says, "If every corporate leader lived by Dwyer's code, the workplace would be universally harmonious -- and Undercover Boss would be off the air."