10 Tips for Evaluating Franchise Opportunities Like a Pro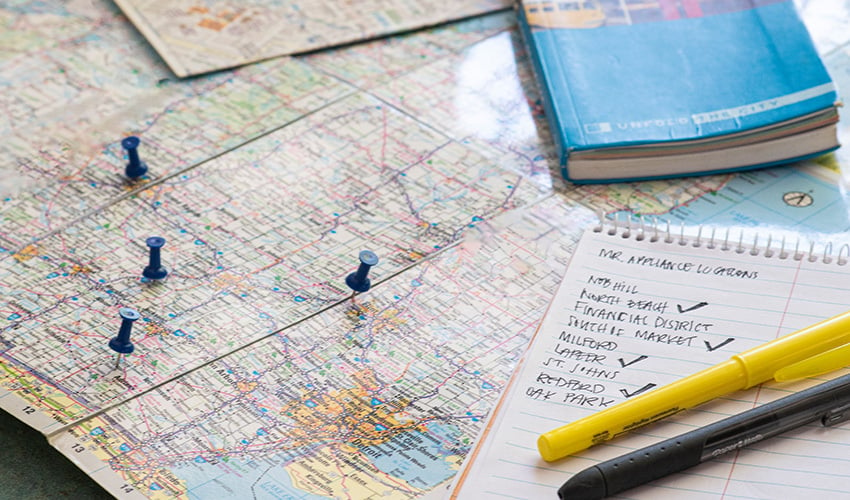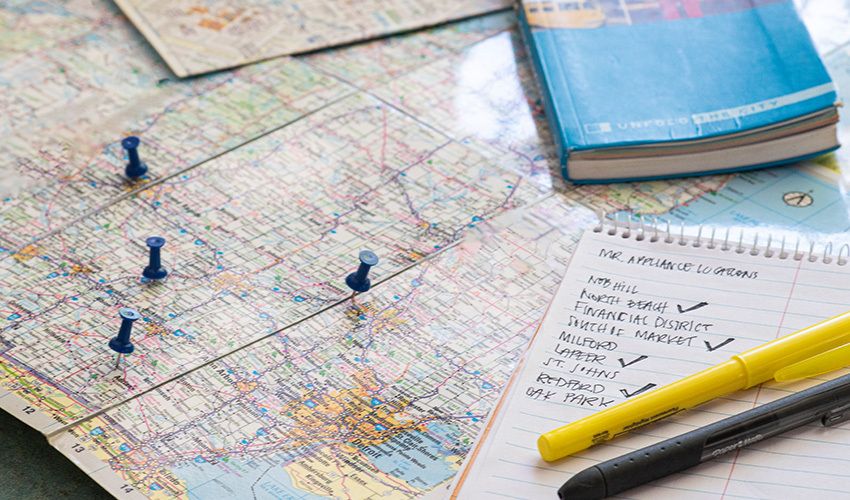 If you are wondering how to evaluate franchise opportunities, you are already taking a first step toward successful business ownership. One key trait that sets happy franchise business owners apart from their less-than-thrilled counterparts is how smartly they identified their ideal opportunities—ones that are not only a wise investment but also a good personal fit. With so many choices, knowing how to evaluate franchise opportunities can be tricky. Your search will require a keen eye and an open mind; you need to look beyond familiar industries and what you already know how to do. Even without hands-on experience in a given industry, with the help of a supportive and knowledgeable franchisor, you can chart a path to a rewarding future as a business owner.
So how do you conduct your research? Examine current trends in several industries. What industries are truly recession-resistant? If you're eyeing a particular franchisor, evaluate their history, business model, and culture. Make sure you understand what level of support they will offer you through the life of your business. Don't end up with a brand or industry that isn't right for you.
Although you may find some ideas by checking out an online franchise directory like franchise.com, these directories typically provide only basic information. If you already have a brand in mind, or if you find some interesting options on a directory, visit companies' corporate websites to get more detailed information.
Key Aspects to Consider When Evaluating Franchise Opportunities
Regional Industry Market and Site Location:
Are the products or services that the company offers currently in demand? Will they continue to be in demand no matter the economic situation? Is demand likely to remain stable or expand? Think about where you plan to open a new business, and research existing businesses in the area. Look for underserved product or service niches so you can avoid entering an overly saturated market. A franchisor should be able to provide insight into local and regional markets and help with site location.

History and Industry Experience:


How long has the company been around? Longevity often correlates with a strong business model and proves the franchisor's ability to weather changes in the economy. Is the company considered to be an industry leader? If so, they likely keep up with the latest technology and have a solid grasp on what it takes to succeed in the industry.
Culture and Reputation of the Organization:
Does the franchise business have a good reputation? Consider business culture, values and company vision as you're evaluating franchise opportunities. As a franchise owner, you will be adopting an established name and image. Make sure you will feel good about representing your chosen brand.
Franchise Management:
Is the management team qualified? Research the background and experience of the franchise development or management team; you may need to schedule a call with the franchisor to answer all your questions. Look for promising skills and industry experience within the team.
Territory Division Practices:
Does the franchise have established, designated territories? Are the territories exclusive or protected? Exclusive territories make it far less likely that you will end up competing with nearby rivals from your own franchise organization. Additionally, consider the demographics of the proposed territory, rather than just the geographic size. Are there enough potential customers within the area to support future growth?
Fees, Royalties, and Required Suppliers:
What are the startup fees, and what do they include? Look for hidden fees for products and services. Are ongoing fees and royalties reasonable? Franchises often have established vendors, and franchisees may be required to exclusively purchase from these suppliers. Check into requirements and costs. Do they offer rebate programs or vendor discounts to reduce costs?
Intellectual Property and Trademarks:
Are logos and trademarks readily associated with the brand? Ideally, a widely recognized logo will enhance marketing and offer built-in customer trust. If you are working with a new company, make sure that they legally own the brand name and are authorized to use any trademarks or logos.
Franchisee and Employee Training Programs:
Does the franchisor provide training? Franchisors should offer a comprehensive training program to all franchise owners. Ideally, the program should be tailored to individual needs and include industry-specific technical training, business and administrative skills development, as well as training in the organization's business model and culture. Check if the franchisor offers employee training support as well.


Ongoing and Individualized Support and Coaching:


What sort of support and guidance does the franchise offer? A franchisor that provides ongoing support and mentoring for the life of the contract is one that is fully invested in the success of its franchise owners. You want to be sure you'll have a dedicated support person to answer your questions and help you reach your business goals along the way.
Process for Selecting Qualified Franchisee Candidates:
Is there a process to determine whether prospective candidates are qualified? Be wary of a franchisor that rushes the process or doesn't seem to have established procedures for selecting prospective franchisees. A credible franchise organization is looking for long-term relationships and win-win situations, so they will likely have requirements that you need to meet. Look for in-depth consultations with development teams and a step-by-step process that includes options for face-to-face meetings and onsite visits for serious candidates.
Pursue Opportunities with Proven Stability
Ultimately, evaluating franchise opportunities thoroughly before jumping in is crucial. If you're interested in owning a business in the recession-resistant home services field, look at the franchise options within the well-established, award-winning brands under Neighborly. We have franchising opportunities in many different home service niches, mostly all considered essential, as well as the expertise to guide you every step of the way. Here are just a few Neighborly perks:
Comprehensive startup and ongoing training programs
Ongoing mentoring and coaching from home services industry experts
Use of exclusive trademarks and logos, giving your business the advantage of national brand recognition
Integrated marketing assistance, including digital marketing, local marketing consultation, and websites
Preferred vendor discounts and rebate programs for franchisees
Special discounts and programs for military veterans and community service personnel (police officers, firefighters, etc.)
Business leads from Neighborly's vast customer database and cross-promotional marketing through the Neighborly family of home service businesses
Let Neighborly open your eyes to new possibilities. Check out franchise opportunities online, or call (888) 387-8018 to learn more from a professional franchise advisor.