Professional Development
20 best blogs for leaders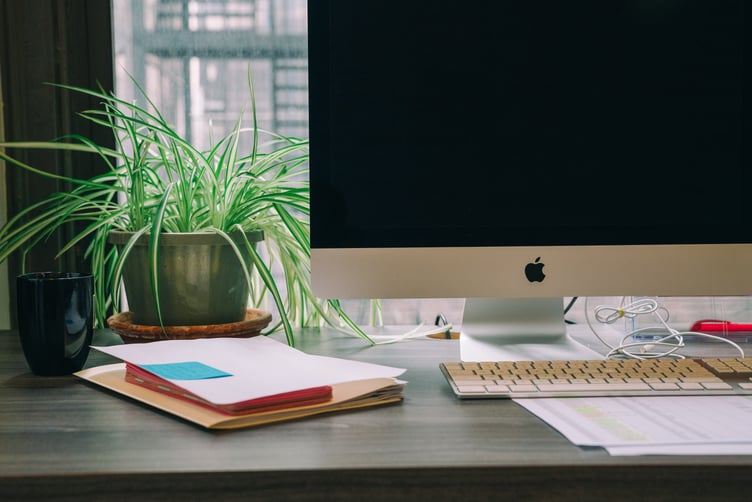 There's no shortage of blog posts for those hungry for learning and motivation. Here's a compilation of interesting bloggers that entrepreneurs may want to check out.
More than 3 million blog posts are published on the internet every day. Busy professionals certainly know that it can be challenging to find those worthy of your time and attention.
This list—broken down into motivational, academic, trade, self-help and professional—can help:
Motivational
1. Folks who attended Neighborly's Reunion had a treat with keynoter and entrepreneur Mel Robbins, "the No. 1 Female Motivational Speaker in the World." In 2017, Robbins gained international acclaim with her self-published best-selling book, "The 5 Second Rule." It's no surprise Robbins' blog is a popular platform as well.
2. SUCCESS Magazine's blog features a section on motivation. Recent posts include insights on potential, purpose and uncertainty. It's sprinkled with motivational quotes from popular business leaders too.
3. Gabrielle Bernstein became well known when Oprah Winfrey offered a ringing endorsement of Bernstein's work in spirituality, meditation and intuition. Bernstein's blog encourages readers to "release the blocks to the presence of inspiration within you [and] let your unique spiritual experience unfold."
4. TinyBuddha.com bills itself as "simple wisdom for complex lives." Founder Lori Deschene writes about meaning and passion, happiness, work fulfillment and relationships. Millions of Tiny Buddha followers enjoy the topics geared towards living a happy, peaceful and confident life.

Related: Take these 3 steps toward work/life balance
Academic
5. The International Franchise Association's blog is a favorite among franchise owners worldwide who look for resources on communication, customer service and business growth. A recent post on National Cookie Day helped sweeten things up on the publishing platform.
6. Digital marketing expert Jen Lehner's website offers tons of resources for the self-employed who want to maximize technology and grow their business. Lehner's blog is a blend of written content and audio and video files that simplify social media marketing.
7. Author and entrepreneur Marcus Sheridan's blog The Sales Lion is the platform for his podcasts and other content. Topics range from business development and SEO to videos and LinkedIn groups.
8. Entrepreneurs on Fire is an award-winning podcast founded by John Lee Dumas. His business and life partner Kate Erickson's blog ("Kate's Take") offers written content to accompany the daily podcasts.
Trade
9. PHCPPros.com caters to professionals in plumbing, heating, cooling and piping. A plethora of articles from industry experts covers modular construction, HVAC issues and more.
10. Folks who enjoy the hard copy of Entrepreneur magazine can take advantage of its blog. The section on franchising is worth a look.
11. AllBusiness.com is one of the world's largest online resources for small business, with a spotlight on franchising. The blog features stories for established franchise owners as well as those considering the franchise model.
12. Consultant Deb Evans' 30+ years of experience in franchising provides critical insights into the world of franchising and business growth. You'll want to bookmark Evans' blog archives and Social Geek Radio.
Self-help
13. Brené Brown's popular TED Talks and books based on her research on behavior, psychology and social work have brought global acclaim to her work on vulnerability in business. Brown's blog touches on the realities of living a motivated and focused life amid the chaos in today's world.
14. Tim Ferriss, best-selling author of "The 4-Hour Work Week," is an avid blogger. His posts include motivational stories of top athletes, politicians and professionals. Ferris is a health and fitness fanatic who sprinkles in pep talks on physical and emotional wellness.
15. A self-described mystical seeker, rock 'n' roller and champion of light, blogger Danielle LaPorte doesn't mince words. She encourages readers to use journaling and her "desire mapping" process to achieve and surpass their goals.
16. Amit Amin's Twitter handle @HappierHuman is also the name of his blog. Though his posts are longer than many other bloggers, they are insightful and packed with resources on happiness, fulfillment and overcoming challenges.
Professional
17. The Arbinger Institute, a global leadership and management training company, bases much of its content on its best-selling novel, "Leadership and Self-Deception." The core of Arbinger's message is the psychology of communication behind interpersonal relationships.
18. Australian Joel Brown launched the Addicted 2 Success blog in 2011 and hasn't looked back. His website says: "Our mission is to empower and inspire people by spreading knowledge of self-development and life changing stories to the world." The blog is geared to entrepreneurs—their anxiety, successes and challenges.
19. Evan Carmichael's blog on business ownership has led him to the topic of untapped human potential. Carmichael's Circle of Potential trainings are rooted in his blog content. He focuses on self-awareness, mentoring, habits and accountability.
20. Lolly Daskal is a leadership coach, speaker and author who blogs regularly. Her blog is a treasure trove of content for emerging and experienced professionals.
Which blogs do you enjoy that aren't on the list?