4 Kitchen Appliance Trends of 2019 and Beyond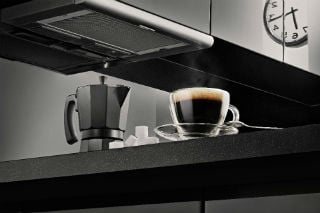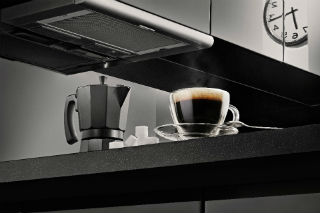 It's a good time to be in the appliance market. Improvements in the economy are driving a surge of kitchen renovations (and new appliance purchases) within the US.
For appliance businesses, capturing the largest piece of this market possible means following the latest trends in consumer behavior. Here are some of the biggest kitchen appliance trends of 2019:
Homes and Kitchens are Getting Smarter
2016 saw a skyrocketing interest in "smart" kitchen appliances as the Internet of Things (IoT) market became increasingly accessible to larger markets. As the popularity of home assistance and automation surges on, so will these Wi-Fi and Bluetooth-enabled kitchen appliances. Also, touch and swipe controls are steadily wiping knobs and buttons away from all kitchen appliances.
Low-Maintenance Is the Name of the Game
Consumers in the appliance market are getting busier. Over half of families with children have two working adults in the household (up from 33% in the year 1976). These metrics are driving a significant shift towards low-maintenance materials that take very little time or energy, such as antimicrobial surfaces and self-cleaning ovens.
Outdoor Kitchens Continue to See Growth
Experts in the appliance industry are already well aware of the popularity of outdoor kitchens. But despite the fact that as many as 75% of US homes include some type of outdoor kitchen appliance, the market still saw yet another 8% growth last year.
That's a very good indicator that outdoor kitchens aren't going anywhere, and in fact, that they represent a large and stable slice of revenue for appliance businesses.
Smaller Homes Need Smaller Appliances
For the first time in a long time, American homes are shrinking in size. Small appliances, built-in appliances, and under-counter models are a few space-saving solutions that are enjoying a popularity boom. Combination appliances are also picking up a bigger market share thanks to their space-saving characteristics.
Finally, aside from consumer trends, it's equally crucial for appliance repair business owners to watch out for upcoming changes that will have deeply-felt impacts on the overall market.
One industry motion that will be important for all appliance businesses to monitor is the departure from hydrofluorocarbon refrigerants. Professionals will need to pay attention to regulatory responses and possible replacements.
If you are thinking of going into the appliance repair business, or would like to see opportunities for your current business to soar to new levels, consider Mr. Appliance. Mr. Appliance franchisees have access to the latest market analytics, cutting-edge tech and tools, and invaluable growth potential. Call a Mr. Appliance franchise consultant at (888) 495-9609 to get answers to all your franchising questions.