4 Traits Entrepreneurs Need For Success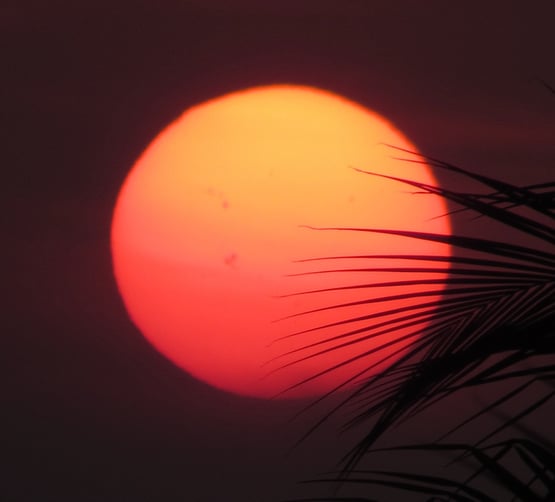 The 2017 Solar Eclipse has people thinking about new moons and fresh starts. Entrepreneurial Studies is an increasingly common, new way to "view" business education and has young and older alike, thinking about fresh starts of their own. Nearly 200 colleges in the U.S. offer programs in entrepreneurship. Many skillsets are taught in the classroom; others derive from sheer drive and hustle.
There are nearly 29 million small businesses in the United States.
Owning a business doesn't require a formal education. Still, colleges and universities worldwide have been expanding their reach into entrepreneurship.
More and more curricula include entrepreneurial studies, because millennials say they want the freedom that comes with being self-employed. Many universities offer studies in franchising.
Craig Ahlquist is the "entrepreneur in residence" at Southern New Hampshire University's School of Business. Ahlquist—who sold his software development company in 2006—retired at age 46. A few years later, he served on a local economic development advisory committee alongside William Gillette, dean of SNHU's College of Business.
Ahlquist—a 1980 graduate of SNHU—jumped at Gillette's offer to fill a newly created part-time position as entrepreneur in residence. "When Bill and I talked, a lot of business schools like SNHU were following a trend with entrepreneurial studies. I wanted to be part of it," says Ahlquist.
RELATED: 10 Brands Ranked in Entrepreneur Franchise 500
Ahlquist's experience gives SNHU students direct access to a successful entrepreneur. He offers advice on the importance of preparation to those with business ideas.
"We talk about how to figure out next steps. You have to keep your eyes peeled on the horizon and plan accordingly," says Ahlquist.
In addition to planning, these skillsets are critical to entrepreneurial success:
Intuition. A study from the firm that publishes the Myers-Briggs personality assessments said successful business owners learn how to trust their gut. They are big-picture thinkers who see possibilities that others might miss, reports CNBC.com. Perception is a differentiator as well, the study concluded.
Consistency. Ahlquist says his father's philosophy about hustling helped get him through long hours and hard work. "He said if you're in all the places all the time, eventually you'll be at the right place at the right time."
Curiosity. Marc Crouch, founder and CEO of Firedrop, a web development company, says he watched his entrepreneurial parents run their company for years, only to fall victim to technology. Entrepreneurs need a "raging curiosity and a thirst for learning and discovery that can't be quenched," says Crouch.
Collaboration. A willingness to ask for help is crucial for the self-employed. According to a post on Crowdspring.com about entrepreneurial women: "No one person possesses the complete skill and expertise needed to run a business. That's why we grow networks, hire employees and go to conferences."
Ahlquist says humility is another key factor. In the early days of his software development company, Ahlquist didn't draw a paycheck for 18 months.
"My wife and I ate a lot of peanut-butter-and-jelly sandwiches for dinner," he says.