5 Excellent Software Suggestions for Taking Your Business Mobile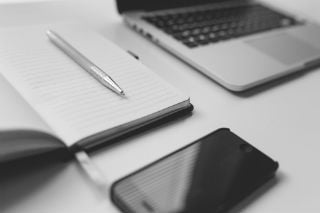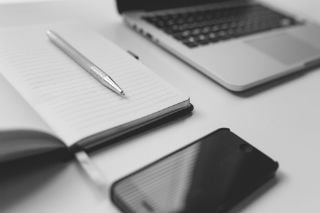 There is no doubt about it; your business will go mobile eventually – if it hasn't already.
To stay in touch with customers and even your employees, you must be able to collaborate with them efficiently regardless of where you are or what mobile device you use. Which 5 Software Solutions should be in every business technology arsenal?
There are numerous forms of business technology out there that let you access your collaborative tools more efficiently. Some let you read emails, while others offer instant messaging and project management. You might even find yourself using mobile-ready web conferencing to conduct meetings while you are on the road.
What 5 Software Solutions Should be in Every Business Technology Arsenal?
Evernote
Notebooks and handwritten documents should be a thing of the past. If you have ever lost
notes from a meeting, you know how frustrating it can be to get on task without them.
By using Evernote on your computers and mobile devices, you can organize your thoughts, take meeting minutes and notes, and plan content with employees on-the-go and at the office.
Everything is synchronized with Evernote too, so when you add something to a collaborative document, others in the room will see it too.
Evernote Business is probably the best option if you want something that lets you collaborate with all team members. Then, you can invite co-workers to join particular notebooks and leave notes on them.
Wunderlist
If you and your team primarily operate on to-do lists and collaboration, you can install Wunderlist on your mobile devices.
From there, you can plan everything from work tasks, to-do tasks, meetings, and receive time reminders on your mobile device too. With the Wunderlist Pro, you can add people to your projects, message one another, and collaborate on to-do tasks.
CCS Insight
CCS Insights deliver research and developments in financial and news sectors to business professionals. They can unlock instant insights and stay abreast to developments in the mobile world, which is crucial for those trying to take their business mobile successfully.
Slack
Slack combines all team messages into one convenient app. It works on the computer as well as mobile devices, but hashtags and private rooms can be connected so that companies can collaborate on specific projects, chat in particular departments, and host mobile meetings without anyone having to be in the same room.
There is a learning curve to slack, especially when it comes to integrations, creating rooms, and the use of hashtags. However, you can connect with other networks on Slack too so that you can get advice, insight, and establish partnerships all from your mobile device.
TapeACall Pro
With the TapeACall app, you can automatically record phone conversations and refer to the taped sessions later. Also, the recordings are uploaded to Evernote, which makes it an excellent integration tool for companies working mobile.
What business technology do you employ for a better mobile experience in your business?