Work/Life Balance
5 reasons we're thankful to be Neighborly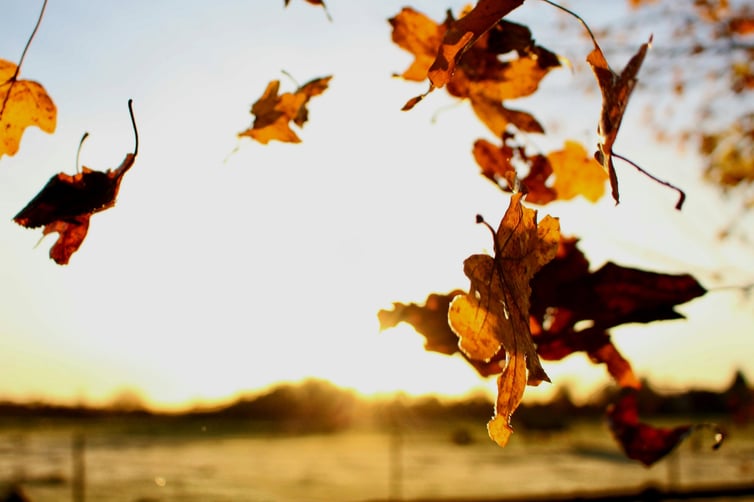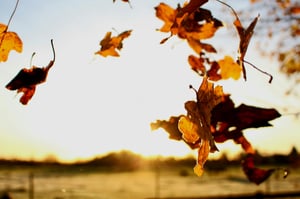 Being part of a big business family has its advantages. Franchise owners and executives alike share their appreciation of the Neighborly® brand.
Some families have a crest as part of their history. The Neighborly logo—a house in the shape of the letter "n" — reflects the company's values and commitment to the home services industry.
Let's take a break this season to recall the good tidings Neighborly brings to its extended family.
On referrals and business growth: The root of Neighborly is bringing people together. Franchisees appreciate opportunities to maximize their customer base more effectively by cross-promoting within a recognizable brand. Gary Landon, a franchise developer for Mr. Appliance, says newcomers to franchising appreciate that they can build on an established and trusted brand. Landon's counterpart at Mr. Rooter, Richard Hanson, echoes the sentiment. "Our name is powerful," Hanson says. Owners are fortunate to have local—and global—name recognition for Neighborly's 14 home services brands, Hanson says. Being part of a franchise brings fresh marketing opportunities, he adds.
On camaraderie: Being part of a global brand doesn't stop franchisees from being active, enthusiastic members of their communities. Melissa McClain, marketing manager for Mr. Handyman, says there's a sense of belonging in the local region and being part of a bigger picture with Neighborly. The kinship also helps franchisees understand their market. The connection deepens when a new owner lives in the territory they've bought into, McClain says.
Solidarity with employees is crucial as well. For example, Chris Rattray, owner of an Aire Serv shop in Oregon, has literally "taken a hike" with his team. Rattray and his operations manager recently joined 11 workers on a seven-mile hike along the Pacific Crest Trail. The pair lugged 70 pounds of lunches and supplies in backpacks up the trail while the employees walked burden-free. "We let them know, 'We have your pack.' We know they carry the load of the company every day, doing the work and making the money. We get it."
On learning: Countless Neighborly franchisees and executives attribute their success to the company's focus on training. Gary Eenigenburg—owner of Window Genie Northwest Indiana—appreciates the corporate staff at Window Genie for providing webinars and conventions to enhance business and learning. Eenigenburg also talks with other affiliates under Neighborly's umbrella.
Katrina Keith and her husband Kevin have owned a Molly Maid franchise in Dallas since 2005. They both value learning from their 40 staffers—and fellow franchisees. It helps maintain a positive culture, she says. "We have designated territories, so we don't have to keep success tools a secret. There's a true family feel so I know the more I share, the better we all are," she says. The Molly Maid culture includes its annual convention, informal chats and workshops to bolster learning and friendship with owners, which Katrina enjoys. Throughout the year, mastermind conference calls and regional gatherings allow entrepreneurs to get—and give—advice.
On community: Katrina and Kevin Keith also cherish giving back to their community. They support the Ms. Molly Foundation, a nonprofit promoting awareness of domestic violence.
In Columbia, South Carolina, Reed Mattlingly's Rainbow International shop has been partnering with the local Ronald McDonald House. Mattingly didn't want to simply run a business when he opened his doors in 2009. Since then, his franchise's annual "spring fling cleaning" brings together volunteers who provide painting, repairing, power-washing and landscaping services. Mattingly wants to ensure that loved ones of children undergoing cancer treatments have a pleasing, restful environment.
His goodwill hasn't stopped with the local Ronald McDonald House. Mattingly volunteers with the Palmetto Health Foundation Board and, as a result, he launched the annual Rainbow International Charity Golf Classic and Auction. "We hold an annual charity golf tournament to help young moms fighting late-stage cancer," Mattingly says. "Our committee picks three ladies; most have very young children. The medical bills are crushing so the money helps." The event began with one family in 2010. Nearly 20 families have received a total of more than $250,000. Other franchisees support causes for veterans, local youth sports teams, mentoring programs and more.
On discipline: The premise for successful franchising is based on following proven and established processes. Much of Neighborly's success comes from the focus and mindset of high achievers who appreciate the systems, says Robert Tunmire, executive vice president of Neighborly. People have to understand their objectives, purpose and passion every day. Living with intention has helped Tunmire succeed and allows him to mentor others. "Every day, I am making a very real decision to sell a day of my life to make a difference in the world," Tunmire says. "When I walk through the door every morning, I know why I'm doing what I do." Countless Neighborly franchisees and executives attribute their success to the company's focus on helping one another and learning.