Business Ownership
,
Professional Development
5 Tips to Help You Get Your Small Business Organized this Spring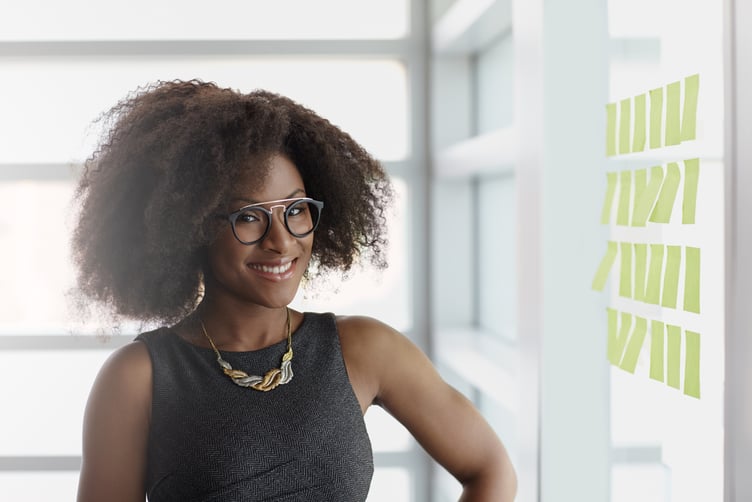 The arrival of spring often comes with the urge to clean and organize your living space; but if you're like most small business owners, your workflows could use a good sprucing up, too. In fact, streamlining and organizing your business should be at the top of your spring-cleaning checklist.
Since you've probably put in lots of time coming up with small business ideas to boost profitability and promote growth, it makes sense to perform basic tasks that will impact both. In many ways, getting your business organized using these small business tips will reward you with better productivity year-round.
Ready to get started? Here are five tips to help you get your business organized this spring!
Digitize & File Your Paperwork
Getting your small business organized starts by taking control of loose papers and documents. If your workspace or home office is feeling cluttered with papers, or if you tend to lose things easily, it's probably time to go digital. Scan all your important documents and store them electronically for easy access. You can also use a document management system to organize and keep track of your files. Check out these tips to make the switch to a paperless business easier!
Still, there may be some documents you won't want to digitize. If you do need to keep physical copies of certain documents, be sure to file them away in a labeled drawer or cabinet. Having a system will ensure that you can find what you need, right when you need it.
Pro tip: Take time to shred any old or unnecessary paperwork. Schedule it into your calendar to make sure it gets done on a regular basis. This will help keep your workspace tidy year-round!
Organize Inventory
If your business maintains an inventory of supplies, even just office supplies, it's important to have an organizational system in place. Time spent looking for supplies or funds spent buying duplicates is time and money wasted. To avoid these pitfalls, it's important to know what you have on hand, how much of each item you have, and where it is located. This way, you can find what you need quickly, and it makes re-ordering easy and cost-effective.
Pro tip: Use an inventory management system to help streamline the process and keep track of your business's essential supplies.
Automate Your Business
Technology can be a game-changer when it comes to keeping small businesses organized. Automating tasks like billing, payments, and even customer communications can help you free up time to focus on other aspects of your business. Not only will this make your business run more smoothly overall, but it can also help you avoid the potential for human error.
Automating your business also comes with the benefits of making information and important documents easy to find. There are a number of ways to automate your business, from downloading necessary apps to cleaning up existing processes. It's important to find the right solution for your needs.
Pro tip: Use automation to schedule regular check-ins with customers or clients. This can help you stay on top of their needs and ensure that they're satisfied with your services.
Declutter Your Workspace
A cluttered desk is a sign of a cluttered mind. If you find that your workspace is constantly cluttered, it's time to do something about it. A great place to start is to get rid of things you don't need by donating or recycling whenever possible.
A good rule of thumb is to keep only what you absolutely need in reach and organize based on practicality. For example, try arranging items on your desk or in your drawers based on how often you use them, placing least-used items further away. This way, your workspace can stay clear of clutter while keeping what you need close at hand.
Schedule Your Work
Now comes the important part of identifying and prioritizing the most important tasks that need your attention. Start blocking time in your calendar for dedicated attention to identified priorities, and designate sections of your workspace to allow you to focus on the task at hand. For example, you might have a spot for incoming paperwork and another area for action items. The most efficient workspaces are those that are easy to manage, with a place for everything.
It's also important to schedule time for yourself to not only get your desk and business organized, but to keep it that way. Organization doesn't happen overnight; it takes effort and consistency to keep things neat and tidy. By establishing and following a system, you can ensure that your desk is always organized and that you're able to find what you need quickly and easily.
Pro tip: Use desk accessories to help keep your work space organized. Items like pen holders, paper trays, and drawer organizers can help you keep your desk tidy and make it easier to find what you need.
By following these tips, you can spring clean your small business and reap the benefits of a more organized and productive workplace. Take the time to declutter, organize, and automate your business this spring, and you'll be glad you did.
Ready to apply your focus to owning and managing a franchise with Neighborly®? Contact us today!