5 Tools Everyone in the HVAC Industry Should Be Using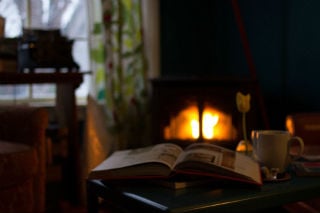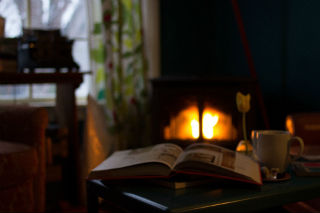 The HVAC industry is growing. Projections are high, and the market is attracting floods of new consumers and small business owners alike. Even so, 20 percent of HVAC contractors eventually fail, and 70 percent fail in their first year of operation. Part of this is due to an unclear understanding of the unique challenges the HVAC industry faces. Here are five tools that respond to these unique needs, and help HVAC business managers give their small business the best shot at success.
HVAC-Specific Budgeting Tools
HVAC businesses don't operate on the same cash flow patterns as retail or other industries. Because of this, you'll need budgeting tools that don't assume you're going to receive upfront payment, and rather help you structure a budget and business plan around installation and
services before payment.
Another important consideration when choosing budgeting software is the seasonal nature of HVAC. More likely than not, you won't be in the green each and every month. Peak seasons during times of extreme temperatures are going to be your major revenue contributor, and you'll need to plan for payroll and overhead even during slow months.
Trade Schools
Keep an eye on local trade schools. First, they're often a great source of talent. Second, they're a good resource if you've found that perfect employee who isn't up to technical standards yet, but whom you're willing to groom for the job. Third, these schools provide opportunities for your business to stay on top of the latest industry changes such as "Smart Homes" and IoT (Internet of Things) integrations.
Scheduling and Management Software
HVAC management is all about moving parts. Making sure those parts move in harmony with one another is the challenge, but you don't have to do it alone! There are countless software packages out there that will help you schedule appointments and installations, manage clients and service calls, coordinate dispatch, plan and manage inventory, and more. These kinds of software tools won't just help you keep your own head on straight; it will give you a bird's eye view of operations and help you avoid over stretching, double-booking, or burning out your techs.
Appropriate Pricing Models
How businesses price their services obviously affects their success. A popular HVAC pricing model is the "flat rate" model, which makes things easier for non-sales employees and customers, as long as you offer a variety of options or "levels" from which to choose.
Consider your pricing model through the lens of risk management. Offering service credits, for example, could attract more customers, but you'll need to find out where that capital for upfront costs is going to come from. Without a sufficiently robust business model, it would be very easy to go deep into the red with "no money down" models.
Service Contracts and Maintenance Agreements
Service contracts and maintenance agreements should be considered in the same way as the trillion-dollar aftermarket, which represents the investment consumers make in their belongings after purchase. These contracts not only help you maintain great relationships with your clients over time and build trust (and hopefully more customers), but also to capture future market revenue.
Harnessing the right tools for the right job is the best way to operate in any industry, and HVAC business management is no different. Are you an industry professional with HVAC management tools you love? Let us know in the comments!