Franchising 101
5 Ways to Ensure Trust to Residential Cleaning Customers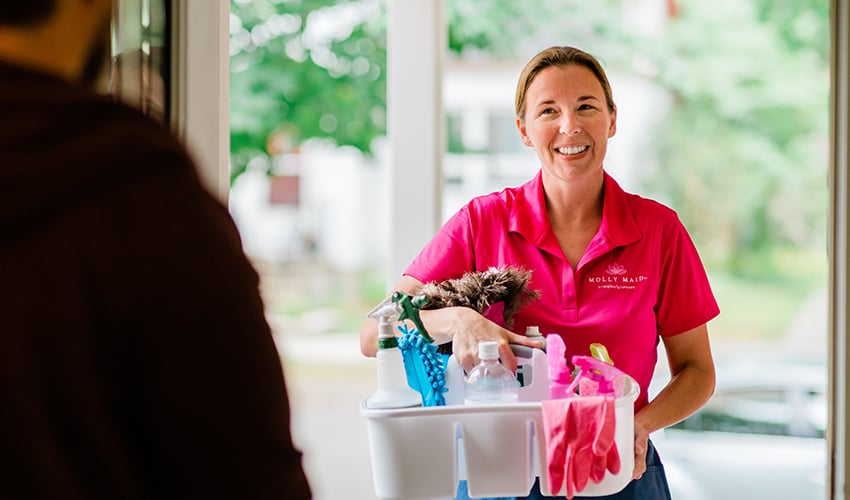 "Your home is your castle."
It's the place people spend the majority of their time and create most of their memories. In fact, a home can begin to feel like another member of the family. It has its flaws, sure, but those just make the wonderful things about it all the more endearing.
So, when a homeowner gives the keys to their home to someone else, they are doing so with an enormous amount of trust. Trust that their home—their castle— will be treated the way it deserves.
Trustworthiness in the Maid Service Industry
Few other industries make this a priority like the residential cleaning industry. Not only are maid service companies given access to homes, and everything in them, they're typically there cleaning while the owners are away.
Check out these five trustworthy characteristics customers look for in a residential service.
Bonded & Insured Workers — a bonded agency provides financial compensation in case of any stolen property, while insurance (liability, auto, and workers compensation) protects the homeowner in case of damage to property or accidents on the job.
No Excuses Professionalism — the more professional the maid service performs, the more trustworthy they are likely to be. That means no eating, drinking, or smoking on the job/in a home, company-wide uniforms and vehicles, and arriving promptly on schedule.
Customized Services — being able to work with a maid service to meet your individual needs builds a relationship and shows they care about the work, not just the paycheck. A customizable service is definitely one characteristic to watch out for.
Guaranteed Quality — when it comes down to it, quality is the most important part of a maid service. Sloppy workmanship and an unfinished job are deal breakers. Look for a company that offers a 24 hour guarantee.
Experience You Can Depend On — Testimonials and detailed reviews are incredibly important when it comes to a residential cleaning service. Simple star ratings just won't cut it. Also, look for a company with a long track record of quality service.
Molly Maid: A Company Customers Trust
Molly Maid is the obvious choice when it comes to a trustworthy maid service. With bonded and insured workers, a high level of professionalism, customized services, guaranteed quality, and a wealth of experience, Molly Maid is a residential cleaning service to be counted on.
If you are thinking of business ownership, and are interested in an executive business model in the residential cleaning industry, a Molly Maid franchise may be for you. Click here to find out more about Molly Maid.