7 Success Takeaways from Aire Serv Owner, Chris Rattray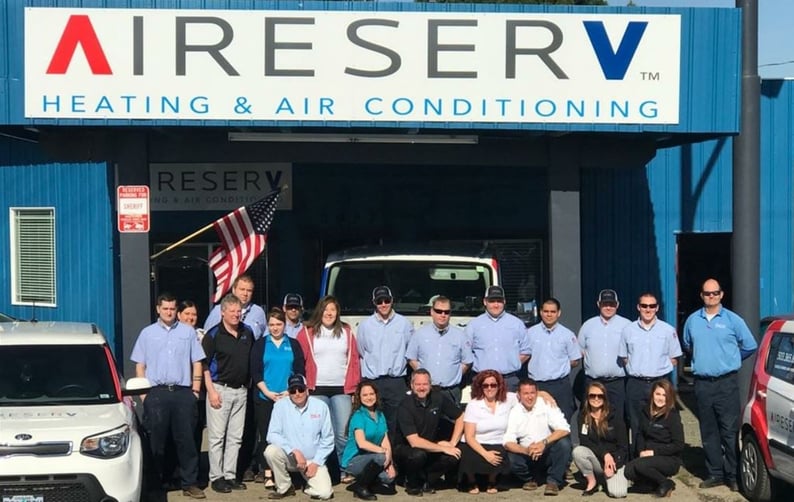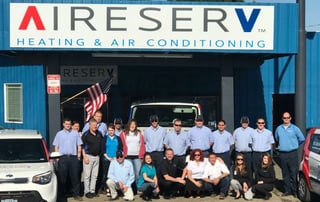 Lessons on hiring, finances and acquisitions have brought a newfound sense of accomplishment to an Oregon entrepreneur. He's also enjoying an abundance of family time.
What a difference a franchise makes.
In 2011, the Dwyer Group contacted Chris Rattray about shifting his home-based HVAC business to an Aire Serv franchise model.
With young children, a 70-hour workweek and little time for family, Rattray spoke to his wife, Doña, about the offer. Six months later, the Oregon couple trekked to Dwyer headquarters in Texas and sealed the deal.
Rattray says they went from "doing pretty well for ourselves" to working 25 hours a week—with
plenty of time for family and hobbies.
Rattray says he and Doña never imagined their business would have grown the way it has. Before they bought the Aire Serv franchise, Rattray was a self-employed service technician, while Doña—who hails from an entrepreneurial family—managed bookkeeping and other office duties.
The franchise purchase wasn't a financial move; it was about quality of life, Rattray says.
"Before Aire Serv, I had been working 70 hours a week - since 2009. I tried to turn business away because I worked too much."
Rattray opened Aire Serv of Marion County in February 2012. He quickly discovered there would be a "huge learning curve for us" to build success. The Rattrays hired employees and learned about planning and financial responsibilities.
"These were things we didn't think about before," Rattray says. "We were good with our money, but we knew we needed employees and a lot of training."
RELATED: Aire Serv Technician Stops Runaway Car
He hired an office manager and an assistant technician to help in the field—and business did better than expected the first year.
The expansion was due in part to a Dwyer Group training on acquisitions that Rattray had attended. Though the father of three says he "just got lucky," he returned home and began asking local heating and air conditioning companies whether they were interested in selling.
To date, he has bought three companies. "Obviously this helped," he says.
Rattray says that when contractors tell him they're too busy to attend a training, he laughs. It's not an interruption; it's about learning and knowing that the sky's the limit, Rattray says.
Getting rid of headaches
One vital lesson Rattray learned when joining Aire Serv was how—and why—to let go of high-maintenance customers.
"There were certain people who were taking up too much time and profits. [They] wanted the best possible deal, but it wasn't the best deal for me, because it was too time-consuming and not profitable. Learning how to say no was very hard," Rattray says.
In year two, hiring was a priority. Rattray hired and fired 12 technicians, ultimately settling down with six or seven new people. He says hiring capable staffers helped free up time and improve his quality of life. The process, though, was stressful.
"Adding employees was a whole new monster; it was a major learning experience," Rattray says.
Since 2013, Rattray has focused on recruiting managers who can run his business efficiently and help the company reach its goals.
The climb to success
At a recent team-building exercise, Rattray and his operations manager joined 11 workers on a seven-mile hike along the Pacific Crest Trail. Rattray and his ops manager each lugged 70 pounds of lunches and supplies in backpacks up the trail; the employees walked burden-free.
"We let them know, 'We have your pack.' We know they carry the load of the company every day, doing the work and making the money. We get it."
These days, Rattray does more than hike trails. His 25-hour workweek affords him time to tinker with his two classic cars. The family—his wife and children ages 15, 13 and 12—enjoy their boat and camping in their motorhome.
"We go to all the kids' games and activities. We don't ever worry about the office," Rattray says.
7 success takeaways from Chris Rattray, owner of Aire Serv of Marion County (Oregon)
Attend trainings often.
Surround yourself with successful people.
Think acquisitions.
Dismiss your high-maintenance customers.
Tap other franchisees to help you through hard times.
Hire management support.
Let your team know you "have their back."