7 Ways Business Owners Stay Organized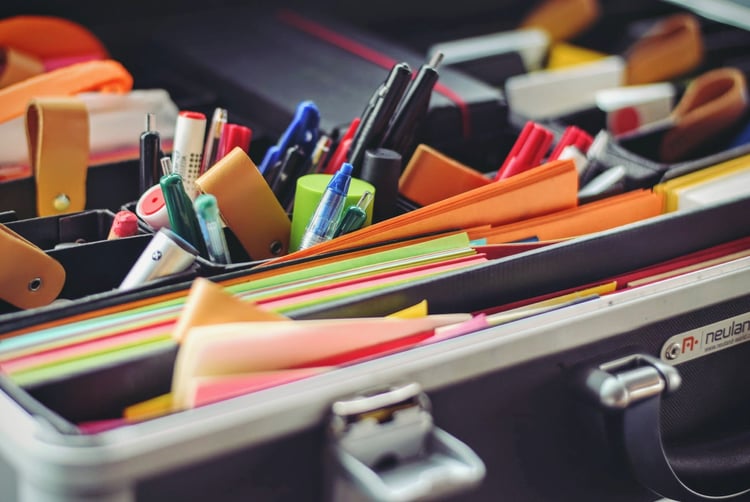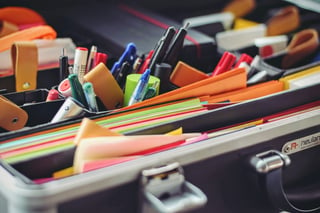 A typical day at work can be chaotic without systems and processes. These tips can help keep things in order—and reduce stress.
It's no secret. Workflows are the core of the Dwyer Group's success.
Most new franchisees wear numerous hats, which include managing the office. Seasoned owners tend to hire someone to oversee daily administrative responsibilities. Consider these 7 tips to be more organized and less overwhelmed.
New franchisees—before they open their doors—learn the importance of systems, beginning with Sure Start training. Much of the six-week preparation consists of checklists and templates.
Consider these seven tips on office management that can help you—or your employee—be more productive and less overwhelmed.
Break down tasks. According to Julie Jennings, a franchise consultant for Molly Maid in Ann Arbor, Michigan, "chunking things down is a big part of the Sure Start training that Dwyer Group provides. We break it into manageable weekly tasks, starting with the longer ones like applying for employer identification numbers, office insurance and finding cars," Jennings says. "I highlight each week for them, so they're not doing a million things at once and never finishing any of the tasks."
Turn off alerts. When you're being alerted to every little change in every app and program, your entire life becomes a constant stream of interruptions. No wonder you feel stressed out.
Establish routines. Chaos often ensues without systems, says entrepreneur Susan Ward. Unfiled paperwork—and computer files—can lead to a disorganized work space. "If possible, every piece of paper that comes into your office should be handled once, acted upon and filed—not haphazardly piled on a desk," Ward says. She also advises that emails and other digital communications "be prioritized and acted upon immediately, if possible, or flagged for future action."
RELATED: 10 Terrific Books for Entrepreneurs and the Business Savvy
Set priorities. Sean Kelly, CEO of SnackNation, a snack delivery service for offices, uses a system he built when launching the company in 2014. "Crucial Results" —according to the company blog—is still used today by nearly 1,000 staffers. In the beginning, however, there were no employees, so Kelly and his co-founders created Crucial Results to keep themselves on track. Crucial Results breaks down quarterly or yearly goals into weekly and daily tasks, so employees spend time on activities that move goals forward. "By design, your day-to-day always tracks back to those larger goals," the post said. Another advantage is that priorities—or your "to-do list"—is limited to just three tasks, so there's a sense of accomplishment.
Use collaborative platforms. Apps such as Slack, Basecamp and Zendesk can help teams communicate internally and better manage projects that involve multiple people. Also, Trello.com is a free application that's helpful when collecting and organizing images and pictures for marketing pieces.
Avoid multitasking. Though many people maintain they are capable of juggling several tasks at once, scientific research proves otherwise. Researchers at the University of California, Irvine found that it takes some 25 minutes to recover from trivial interruptions. Daniel Lavenda writes on Entrepreneur.com: "To avoid this, plan out your day and compartmentalize unexpected interruptions."
Tap technology to improve time management. A tech tool to support business owners and increase productivity is the Pomodoro method. The app helps people commit to one task for around 25 minutes, followed by a five-minute break.

"Studies have shown that most people can only focus on one task with a high level of performance for an average of 45 to 50 minutes," according to SnackNation. Also, Focus@will helps professionals concentrate on the task at hand. The app's scientifically engineered music is based on human neuroscience that alters brain activity to a state that's more conducive to productivity.
Kathleen Casey and her daughter, Erin Casey Wolf, own Bella Bridesmaids, a franchise that now boasts 51 stores. The duo began as franchisees in 2007 and purchased the entire company a few years ago. Casey Wolf told the Illinois Business Daily that as the business and brand have grown, automation has helped tremendously.
"It gives our owners more time to grow their business. The amount of time we spend processing cards has become minimal, compared to the girls' having to key everything in themselves. It's made our lives so much easier," she said.