A Company that Delivers: Dwyer Group Announces Fall 2016 Women in the Trades Scholarship Recipients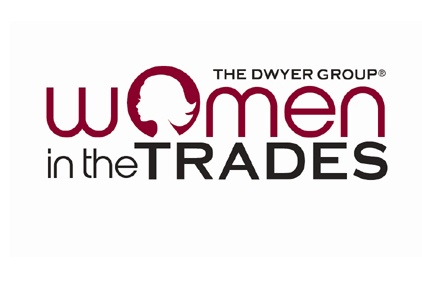 At Dwyer Group, we believe in supporting every single person in our organization. This includes our home-office employees, definitely our franchisees, and their employees as well. We are a global company that feels very much like a giant family.
One of the supporting programs we offer is called Women in the Trades (WITT). Funded by Dwyer Group since 2012, the WITT initiative is one of the most recognizable efforts to educate and promote the hiring of women for traditionally male-dominated roles in the trades industry. The scholarships are available for women working towards a career in the trades or to front-line female employees at franchise locations for any of Dwyer Group's service brands.
The fall 2016 WITT recipients are:
Amy Batkins, of Waynesboro, VA
Tara Holm, of Chippewa Falls, WI
Molly Olesky, of Wilmington, NC
"These women work hard every day in pursuit of the opportunities that the service industry provides. These scholarships will allow them to get closer to their goals and I look forward to seeing all they will achieve in the future," -- Dina Dwyer-Owens
Read more about these deserving women.
There is a sense of pride that comes with being a part of the Dwyer Group family. If you're looking to go into business for yourself, and want to be a part of a global company with unmistakable support, consider exploring a buisiness opportunity today.