A Look Inside Franchise Ownership: Dryer Vent Wizard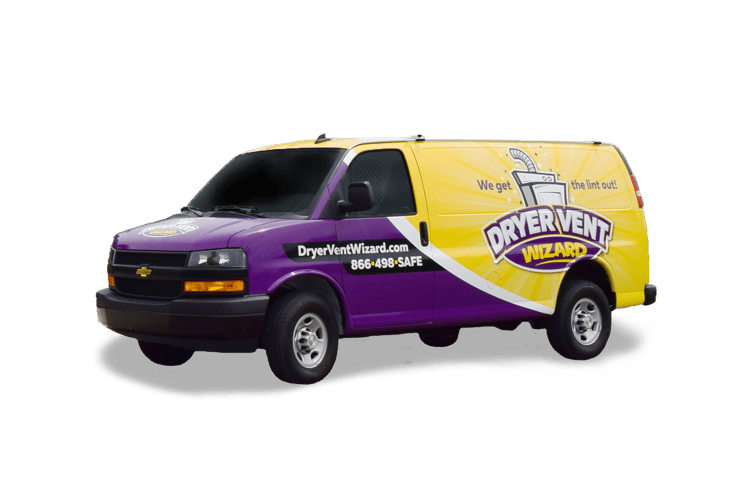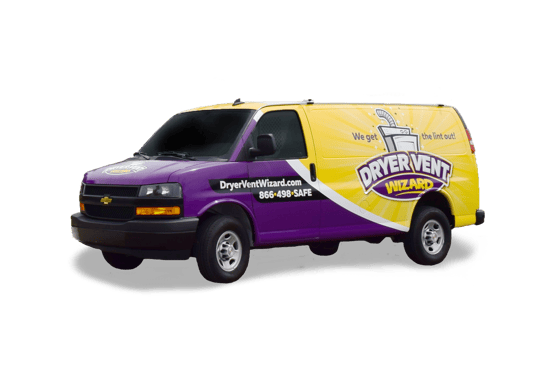 Franchise opportunities in the home service industry regularly outperform those in other industries – and for good reason. Not only is there a thriving market for essential services that property owners need, but these opportunities tend to attract some of the brightest and most motivated entrepreneurs in the U.S. As the world's largest family of home service franchise brands, Neighborly has made it our business to build franchise opportunities that have a lot to offer people from diverse backgrounds. With a range of brands and services to choose from, perhaps it is no surprise when successful entrepreneurs find their next great opportunity here.
A Look Inside Dryer Vent Wizard Franchise Ownership with Gayle Patrick
Take, for example, Dryer Vent Wizard. As part of Neighborly, Dryer Vent Wizard offers entrepreneurs a largely untapped home service offering with the potential for exponential growth. At the same time, our business models are designed to give franchise owners control of their lives and schedules. In fact, this was one of the most appealing features of the Dryer Vent Wizard business model for franchise owner Gayle Patrick. After spending years in the military and then working as a corporate executive in a Fortune 500 company, Gayle was looking for a way to balance her entrepreneurial ambitions with family time. After researching many opportunities, she chose a Dryer Vent Wizard franchise for her next business venture.
We (virtually) sat down with Gayle, owner of Dryer Vent Wizard of Hampton Roads, for more about why she chose a Dryer Vent Wizard franchise and what she's most excited about for the coming year.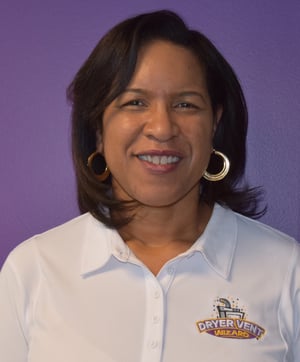 Thanks for joining us, Gayle! What were you doing before you joined the Dryer Vent Wizard franchise network? What triggered you to consider business/franchise ownership?
I was a corporate executive in a fortune 500 company. The breadth of my career focused in sales and customer service. I am also the owner of a printing and marketing company in another franchise system. I was motivated to truly capitalize on the work-life balance aspect of full entrepreneurship. I wanted to chart my own path, create my own destiny and have full control of my day to day activities. My family time is of particular importance to me. I like to spoil my grandkids every chance I get.
How did you first hear about Dryer Vent Wizard? What attracted you to the franchise opportunity?
I was looking for a business that was service-related, not product-based. I did not want to compete with Amazon or other online entities. Dryer Vent Wizard provides a much-needed service that positively impacts communities relative to fire safety and cost efficiency. It is a niche market that is not overly saturated and I believe has an exponential growth opportunity. Overhead cost is relatively low with margins that surpass other business models. I detected a market in my area that was underserved, recession resistant, and where consumer behaviors/trends would not negatively impact the business model over the next decade. It truly is a magnificent open secret!
How have you benefited from being a part of the Dryer Vent Wizard franchise system and the Neighborly family? What do you like most about it?
Dryer Vent Wizard has a great support system of owners who work extremely well together. Everyone is vested in each other's success and willingly shares their knowledge. It is like an extended family.
What are you most excited about for the future of your Dryer Vent Wizard franchise?
With the acquisition by Neighborly, I expect a significant marketing campaign that will educate consumers to increase awareness of this much-needed service. We are the experts in this industry, but with an overall national focus coupled with other brands in the Neighborly family, I think we have the ability to strengthen our stronghold in the home services market
How do you feel about the role you play in helping keep your community safer?
Our business has the potential to literally save lives. We have serviced hundreds of customers over the last year. Three of those homes appeared close to a fire that could have sparked at any moment. In one instance, the dryer actually sparked the lint while we were onsite. It still amazes me to see the number of people who don't realize the hazard caused by not having lint removed from their dryer lines. It is absolutely rewarding to know that we have a hand in protecting properties, increasing awareness, and more importantly, potentially saving lives.
RELATED: Fire Safety is At the Heart of What We Do
What is it like being both a veteran and female business owner? What does that mean to you?
It is all about service! I am particularly proud of having the success we are experiencing in a typically male-dominated industry. I believe women account for less than 15% of the owners in this space. It is a win-win scenario, as we are able to provide a much-needed service in the community while continuing to scale the business and gain market share. It is a business where you feel proud of your contributions on a daily basis. It doesn't get any better than that!
Save Time. Save Lives. Own a Dryer Vent Wizard.
Dryer Vent Wizard brings together franchise owners from a range of diverse career backgrounds, but they all share a few common traits, like business know-how and a passion for service. Do you have the right stuff? Visit our site for more information about Dyer Vent Wizard opportunities and available territories near you.