A Look Inside Franchise Ownership: Mr. Appliance's Motivating Business Model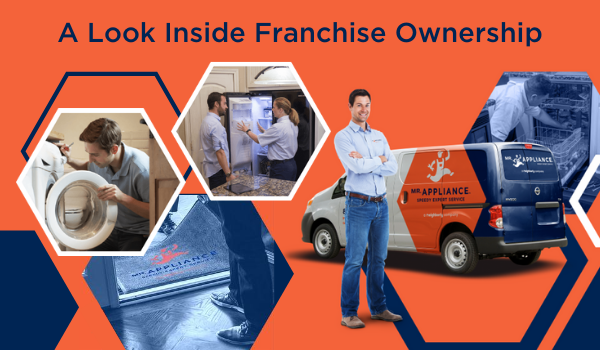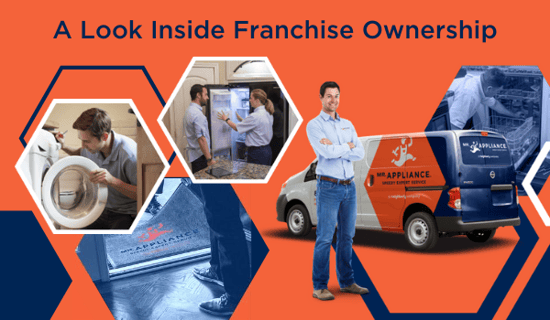 As highly skilled professionals, many contractors have what it takes to become successful business owners. But trying to build a business while being hands-on with every new job can often lead to challenges, leaving little time to pursue your dreams of financial and personal freedom. If you're looking for a new way to accomplish your goals, it's worth taking a look at an appliance repair business. Appliance repair and maintenance is an in-demand industry with a bright future.
As part of Neighborly®, Mr. Appliance® offers contractors, business owners and entrepreneurs alike a clear path to starting a successful business. By providing extensive resources and business support, Mr. Appliance is quickly becoming the franchise opportunity of choice for professionals with a variety of industry backgrounds including construction.
A Look Inside Mr. Appliance Franchise Ownership with Greg Dixon
That was certainly the case for Greg Dixon, owner of Mr. Appliance of West Monroe, Louisiana. Before joining the Mr. Appliance franchise, Greg was putting in long hours as both a commercial and residential building contractor as well as a rental property owner. After becoming a Mr. Appliance customer for his rental house, Greg was so impressed with his experience that he wanted to know more about the franchise.
We (virtually) sat down with Greg to talk more about why he decided to make the jump from a self-employed contractor to a successful Mr. Appliance franchise owner.
Thanks for joining us, Greg! You worked as a building contractor for 20 years. What attracted you to a Mr. Appliance franchise opportunity?
I own rental property in Memphis, TN and needed an appliance repaired. I was referred to my local Mr. Appliance office in Memphis. I called them on a Saturday – and they actually answered! That's not common in my area. They said they would be out to fix my appliance on Monday. They showed up Monday on time and fixed the appliance. I was so impressed that I started researching the Mr. Appliance franchise after that.
What made you decide to open your own Mr. Appliance franchise?
I got invited to Waco, TX to learn more about what Mr. Appliance has to offer. After that visit, I was sold on the Neighborly process. I felt like they were sincere and truly appreciated and cared about each of their franchises. Mr. Appliance seemed to be the best fit for me and filled the greatest need in my location.
How have you benefited from being a part of the Mr. Appliance franchise system and the Neighborly family? What do you like most about it?
I like how organized everything to do with the franchise is, from the branding, advertising, and training, to the top-rate dispatching system. As long as I have my computer, I can manage my business from anywhere. The proprietary software helps me see everything that is going on with my business. All through my 20 years of being self-employed as a builder, I struggled with marketing, managing, and developing my business. But after joining Mr. Appliance, I see the value in a franchise system. I already own three locations, with plans for more! If I were doing it on my own, there is no way I could have grown so quickly.
What makes you most excited about the future of your Mr. Appliance franchises?
I am excited to build a great business that strives to provide quality customer care and service. As a Mr. Appliance franchise owner, I get to build a company that takes pride in our word. I would like to see my business become the go-to appliance repair company in each territory.
What advice would you give someone who is considering investing in a Mr. Appliance or other Neighborly brand?
I highly recommend going with a franchise. I have been very pleased with the support I have received from Mr. Appliance. All you have to do is follow the system, combine that with the right attitude and work ethic, and you will be successful. I am truly excited and proud to help expand the brand!
The Future Looks Promising with Mr. Appliance
Greg's positive attitude and strong work ethic are definitely paying off. In just 9 months, he has expanded into three different franchise territories. That kind of growth shows that even after so many years in one profession, it's never too late to trade up for a better shot at success.