A Look Inside Franchise Ownership: Rainbow International Restoration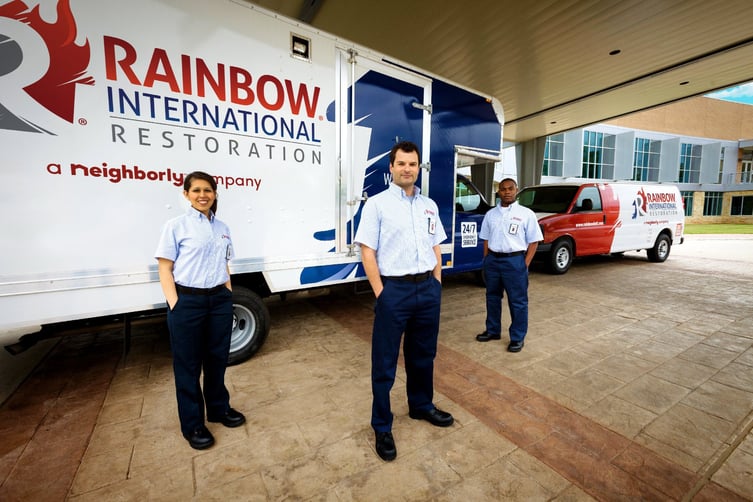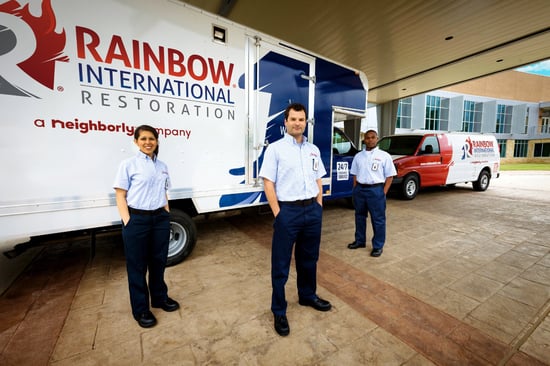 The construction industry often attracts people looking to work for themselves. While the reasons may vary, one thing remains constant: for these entrepreneurial few, being someone else's employee simply isn't going to help them achieve their goals. Many construction contractors are self-employed, working long hours and often doing large portions of the work themselves. For the skilled contractor, this hands-on approach may bring many opportunities to utilize a wide range of skills.
However, working in your business leaves little time for building a successful company, as franchise owner Randy Carroll discovered. As a contractor with his own business, Randy was searching for a better way to accomplish his goals in life when a single phone call changed everything. After speaking to a representative of Rainbow International Restoration, he realized that there is a big difference between being self-employed and owning a successful company – and that he wanted the latter.
As part of Neighborly, the world's largest family of home service franchise brands, Rainbow International Restoration offers contractors something that self-employment often doesn't: a chance to build a company based on a strong code of values, restore hope for the communities you serve and build a legacy. Those values were definitely one of the biggest reasons Randy chose a Rainbow Restoration franchise.
We (virtually) sat down with Randy for more on what attracted him to a Rainbow International Restoration franchise and how it has helped him do more than he thought possible.
Thanks for joining us, Randy! What were you doing before you joined Rainbow's franchise network? What triggered you to consider business/franchise ownership?
Before I joined Rainbow, I owned a construction contracting company. I was searching to build a business and own a company, instead of just owning my own job.
How did you first hear about Rainbow? What attracted you to the franchise opportunity?
A Rainbow salesperson cold called me and we set up an initial consultation. As I listened to what they had to say, I was intrigued. I liked the idea of building a successful company by following a proven system.
What made you decide to open a franchise with Rainbow? What do you like most about it?
Honestly, there were so many little steps along the way that I know God moved on each and every one. The biggest and first impression was the code of values. I was impressed by the way that the entire organization believes and follows the same thing.
In what ways has owning a Rainbow franchise changed your life?
I have been very blessed since the beginning of this venture. Rainbow has been an avenue through which I feel I have reached where I am supposed to be in life. My number one prayer is that "God bless me and my businesses to grow so I can help others", and because of Rainbow, I am beginning to do just that.
What advice would you share with someone who is considering investing in a Rainbow or other Neighborly brand?
Have faith and don't give up

Budget wisely and try to not get in too much debt. Cash flow is very important.

Listen to those who have done this before and trust your mentors and business leaders.




Strengthen Your Future With the Trusted Name in Restoration
Are you ready to strengthen your future with the trusted name in restoration? Visit our site for more information about Rainbow International Restoration opportunities and available territories near you.