Leadership
,
Professional Development
A Novel Approach to Routine Services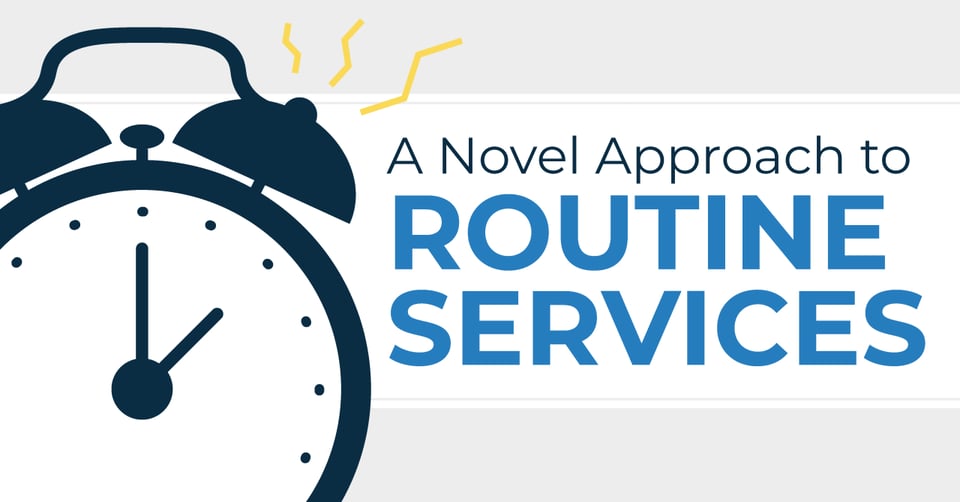 People who like "routine" are usually referring to doing or receiving something that's on par with their expectations. But when it comes to professional home repairs, maintenance or enhancements, we define "routine" on a whole other level. Sure, we perform routine or regular home services, but our offerings only diverge from there.
When customers call on any one of our brands for their home maintenance needs, they're getting service from trained franchise owners and skilled tradespeople who are committed to a code of values and customer service unlike any other. In many cases, the level of dedication is anything but routine.
The Uniqueness of Routine
Window installation, water restoration, appliance repair… home services are in such demand that the first Wednesday in May (this year it was May 4) is celebrated as National Skilled Trades Day. But in such a crowded marketplace, how can our Neighborly brands stand out?
Our differentiator is in the details.
We do what we say, when we say it. Do we ever mess up? Of course. But we own it, and we make it right. Our values are unshakable. In fact, we're so transparent, communicative and detail-oriented that the routine work we do every day stands out from the competition. Lawn and ground care may be routine, but when you call The Grounds Guys, you know you're not going to get run-of-the-mill service.
Here are three things that help us maintain consistency and service excellence:
Training: Every franchise owner has corporate training, brand training and technical training. This training reflects brand standards and best practices based on each vertical and industry.
Comprehensive Skills: We help our franchise owners learn sales and marketing, recruiting and retention, pricing and financial management, execution and operation, customer service and administrative services. We want them to run their businesses with the confidence that they have what they need to do it well.
Advanced Knowledge: Depending on the brand and vertical, we support advanced training. We also conduct regional and national meetings, online and virtual training and more.
And there's one more thing we pride ourselves on: iterative improvement. We consistently survey our customers to see what we're doing right and how we can improve. We then share the information with our franchise owners so they can make the necessary adjustments.
Our industry can be a fragmented one, but the goal at Neighborly is to make our family of brands so integrated and valuable that we essentially "Own the Home." We put great effort into demonstrating to customers why they should turn to us for any home service they need, from painting to plumbing. But we also want them to know that we put our franchise owners – and we've got thousands of them – at the center of all we do so they can run their operations to the best of their ability.
For services to become routine, they have to be performed again and again. We want our customers to constantly call on our skilled tradespeople because they know they'll go above and beyond and complete this routine work — but always with the utmost quality and professionalism to ensure a positive outcome.
Written By Mike Bidwell, President & CEO at Neighborly for LinkedIn