A Real Property Management Franchise Owner Who Also Invests in Rental Properties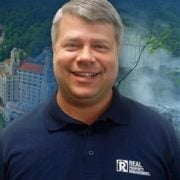 Investing in rental properties and managing those properties require separate skills, knowledge, and connections. And although not many people have all these skills and connections, there are some who do. One of them is the owner of Real Property Management Hometown, who has elevated his property management since purchasing a Real Property Management franchise.
John Criss began investing in investment properties in 2010 to diversify his income. He had been a pharmaceutical rep for 20 years but was often wondering about whether he would have a job the next year. He was always entrepreneurial and his father owned rental properties for years. As such, John looked into purchasing rental properties for cash flow income.
His initial purchase was a trailer park, but since then he has focused on single family homes as he's had much more success, largely because he has gotten much better tenants with single-family homes than with mobile homes. He's trying to sell the trailer park now because he estimates that for the sale price of the trailer park, he can buy three to five single-family homes, make double the income, and all without the headaches.
John says that his margins are great. In Southwest Arkansas, he can typically buy a foreclosed home for around $25,000 with about 20% down and a 5% rate on a five year fixed note. He typically spends about $1,000 to $2,000 to get the property rent ready. His payment works out to be around $190 to $250 per month, and he rents them at around $700 per month, and once paid off, his margins increase further. John also recently found a small bank that is willing to work with him and provides him with a great deal. He now has a 4% rate with 15% down.
He now owns 40 rental investment properties and says that he plans to purchase more investment properties soon because he is always looking, and it is "just a matter of the right deal" coming his way. "I generally buy between four and six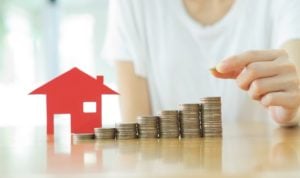 properties per year".
His experience in owning and managing his own rentals led him to becoming a Real Property Management franchise owner. John was laid off in 2012, and worked for his sister for a few years, but had always wanted to work for himself. He started looking at franchise opportunities and discovered Real Property Management and decided that since he was already doing this line of work, the Real Property Management franchise was a good fit for him.
Joining the Real Property Management franchise has assisted John in managing his own properties in two key ways. First, the property management software is more sophisticated. His previous software provided an overview of how all his properties were doing in one lump sum. In contrast, the software available through Real Property Management allows him to see how each property is performing, along with specific knowledge as to where his expenses are going. Second, he has improved his tenant screening significantly. Previously he would do a local background check on a tenant, but this provided limited data. With the resources available through Real Property Management, he can now perform a nationwide background check to provide a more comprehensive view of a potential tenant's history. He also receives solid credit background information to make better decisions.
John says that he takes care of his customers' properties the same way he does his own, although he's particular on which properties he will take on to manage as he wants to ensure that his company will do a quality job for the customer. He spends time with a prospective customer to ensure that their properties and his management services are a good fit, and his customers trust him to do what is needed to keep their investments secure.