Accounts Receivable Messing with Your HVAC Business Cash Flow?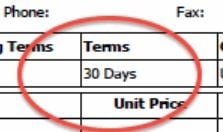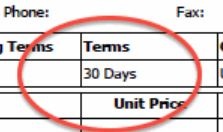 Few business obstacles are more frustrating than being overwhelmed with work but receiving no payment. Fielding lots of service calls and keeping your workers and your gear busy means that you're pulling in accompanying revenue, right?
Unfortunately, not always, especially if you extend credit to your clients. Accounts receivable can become a dirty word in the workplace when all you see is what's owed to you, but no revenue actually coming through your doors. This is regrettably very common in the HVAC industry because of the temptations of staying competitive by extending credit.
Competition vs. Cash flow in the HVAC Industry
Offering services for credit is a great way to get an edge over the competition, right? That statement seems to make sense. But to answer this question thoroughly, it's important to take a bird's eye view and consider how NET 30 and financing with credit affects your cash flow. Simply offering these because they sound good (or to close a deal) is a fast-track to numerous pitfalls, including:
Unexpected stops and turbulent cash flow
Unpredictable payments
Dealing with collections
Clients dodging payment entirely
Other major concerns with NET 30 is the interpretation of exactly when payment is due. Is it due 30
days after the service is rendered? 30 days after the invoice? Different interpretations have led to countless expensive lawsuits and financial turmoil while businesses are awaiting payment. What's more, settlements on major service calls can leave businesses essentially without payment in worst-case scenarios. These woes cause many businesses to equate NET 30 contracts with offering to perform a job for free. For many, it's not worth the risk.
NET 30 and the Numbers
If the recipient of a service pays for that service with credit, this can result in you losing money depending on what payment is finally received. If you don't charge interest, you can end up losing money by essentially having performed the service for less than you typically charge. In addition, depending on your business size and cash flow, you may simply not be able to afford to receive payment 30 days after rendering a service – particularly if you have a lot of NET 30 contracts. This has led many analysts to advise avoiding extending this kind of credit unless it's an emergency.
Can HVAC Businesses Operate Without Extending Credit?
Fortunately, yes. There are other, more reliable ways to remain competitive in your local market than extending credit and racking up a staggering accounts receivable report. Operating a residential business takes creative model design, and you don't always have to figure it out alone. One way to help you get away from accounts receivable is the decision to buy a franchise.
HVAC franchises like Aire Serv are a great way to tap into resources to help you handle business models, HVAC licensing, and more. Franchise owners also have the advantage of business guidance and market engagement to design a killer plan to capture more service calls – and drive those calls to completion and payment.