Appliance Repair Franchise Opportunities: Convert or Start Anew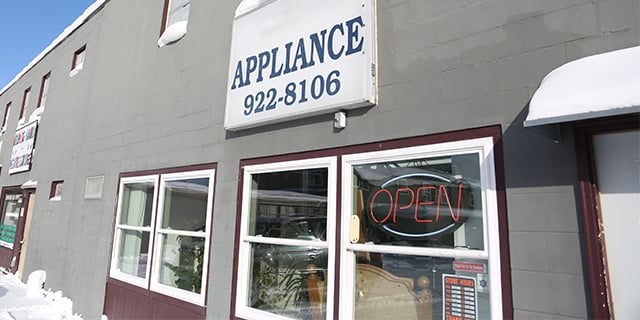 Are you interested in owning your own appliance repair franchise? Are you already in the business and thinking of enlisting the help of a franchise to grow your business? Finding quality appliance repair franchise opportunities can be tricky, but with a few tips, savvy entrepreneurs can cut through confusing online resources and find the information they need to succeed.
Appliance Repair Franchise Opportunities for Startups
Pursuing a startup opportunity under the guidance of a corporate franchise can be much easier than starting a business completely on your own, but you'll need to make sure you find the right franchise for you.
A good first step is to check out trusted franchise directories like franchise.com to identify franchise names and review general information about appliance repair franchise opportunities.
When using directories, be aware that some information – fees and location availability, for example – may not be up-to-date.
Once you have identified some appliance repair franchise opportunities, go straight to the source. Visit each franchise's corporate website to find out about fees, locations and perks.
Look for a supportive franchise that provides ongoing consultation, proven business models, marketing support, hiring and training help and other benefits.
Choose a franchise that has a proven track record. Franchises that have a solid business history will bring brand recognition and expertise to your business.
Appliance Repair Franchise Opportunities for Existing Businesses
Existing independent appliance repair business owners can soar to new levels by connecting with a well-established franchise. When considering appliance repair franchise opportunities as a current entrepreneur, there are a few key factors to consider:
Maintain your freedom. Choose a franchise that is flexible enough to give you independence and individual control while offering the support and security of a large, national business.
Talk to real people who have followed the franchisee path, and gain insight from their experiences. Some franchise websites may list owner testimonials that you can explore as well.
Select a franchise that doesn't just collect fees and walk away. A franchise that offers guidance through the entire process of becoming a franchisee, along with ongoing support after you get started, is essential to a successful conversion.
Choose a franchise that is well known and trusted in the appliance repair industry.
Get Started with a Trusted Appliance Repair Franchise
If you want to become an industry leader in your community without losing that local, small business appeal, Mr. Appliance may be just what you are looking for. Mr. Appliance – a well-known and trusted name in the home service industry – has been around since 1996 and has more than 200 locations throughout the United States and Canada. Franchise ownership with Mr. Appliance offers many advantages:
A personal franchise consultant to guide you every step of the way
Ongoing marketing to promote your business and increase leads
License to use registered trademarks and the logo
Administrative business training for you, the franchisee
Customer service and technical training for your employees
State-of-the-art computer software to simplify administrative tasks
A professional website with all the information your customers need
An entire family of home service brands under Neighborly to refer customers
Invest in the future of your business! Call (888) 495-9609 or contact a Mr. Appliance franchise developer online to talk about appliance repair franchise opportunities today.