Benefits of National Public Relations for a Franchise Office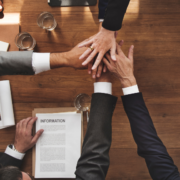 Every business benefits from a strong public relations strategy, but those who have access to a quality national public relations program have an automatic edge over the competition. Many property management offices are small businesses, and as such have limited resources in the public relations department. The difference for Real Property Management franchise offices is that they are supported by the franchise's world-class marketing and a dedicated, professional corporate public relations team that takes the guesswork out of building a trusted brand that thrives on word-of-mouth referrals. By appearing in a wide range of national publications, Real Property Management works tirelessly to become a leading authority in the property management industry, a brand recognized for quality service.
Some small business owners make the mistake of thinking that public relations are only for big, multinational brands with virtually unlimited marketing budgets. But the reality is that every business needs to have a strong public relations strategy in order to be successful. The question is, how can a property management office run an effective public relations campaign on top of everything else that needs to be done? For Real Property Management franchisees, the hard work is already done for you. Our organization has enlisted one of the top public relations firms in the franchising space, Fishman PR, to help our franchisees raise brand awareness and earn people's trust. Fishman PR specializes in public relations for franchise organizations, which means that they have expertise in the industry that is unmatched by other public relations firms.
Working closely with public relations professionals, the Real Property Management marketing and communications team further promote brand recognition by publishing regularly in respected national industry publications. For example, Real Property Management's Stacy Brown appears in National Real Estate Investor, offering expert insights about how rental property owners can prepare for marijuana legislation. Real Property Management professionals also regularly publish articles in Think Realty Magazine and appear on blog and radio channels such as Think Realty Radio. For example, the May issue of Think Realty Magazine features an article by Real Property Management's Michael Stone, discussing investment strategies for areas experiencing gentrification.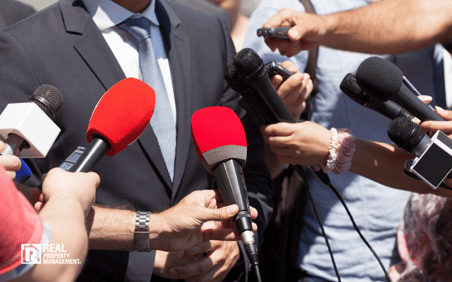 Real Property Management also regularly publishes content on current topics that are important to professionals across the industry. For example, Lukas Krause, president of Real Property Management, was recently featured in an article on Multi-Housing News discussing the rise of Millennial landlords. He has also been quoted extensively in national publications as wide-reaching as MSN Money, Reader's Digest, and AARP's national website, discussing important tips such as how renters can more effectively negotiate with landlords and what to do when you inherit a house. By appearing as an authority on so many different issues affecting the property management industry in publications like these, the Real Property Management public relations team are working hard to situate the brand as one synonymous with expertise, professionalism, and credibility.
A good public relations strategy must focus on raising brand awareness and earning the public's trust. By appearing in national publications, the leadership of Real Property Management is actively encouraging both. Such efforts have clear benefits for franchisees, who can not only provide valuable information to current and potential clients through respected national publications but also use the company's national public relations efforts to give their own offices a clear advantage over the local competition.