Best Service Business to Start—Why Cleaning?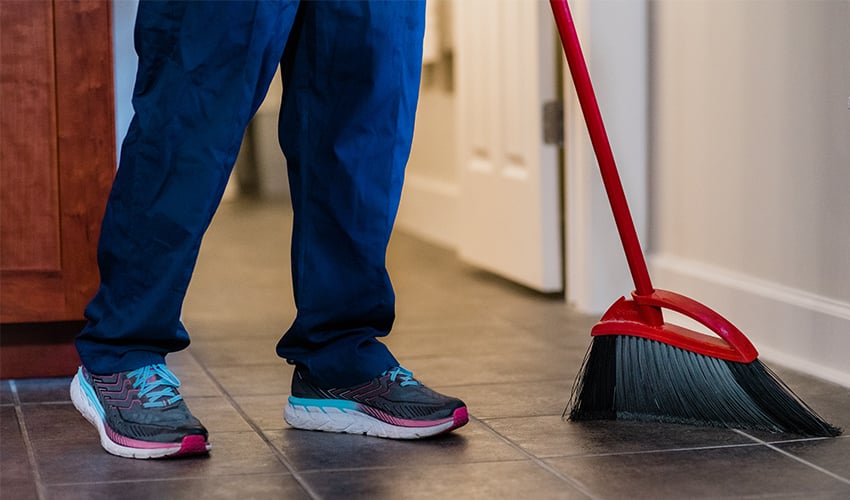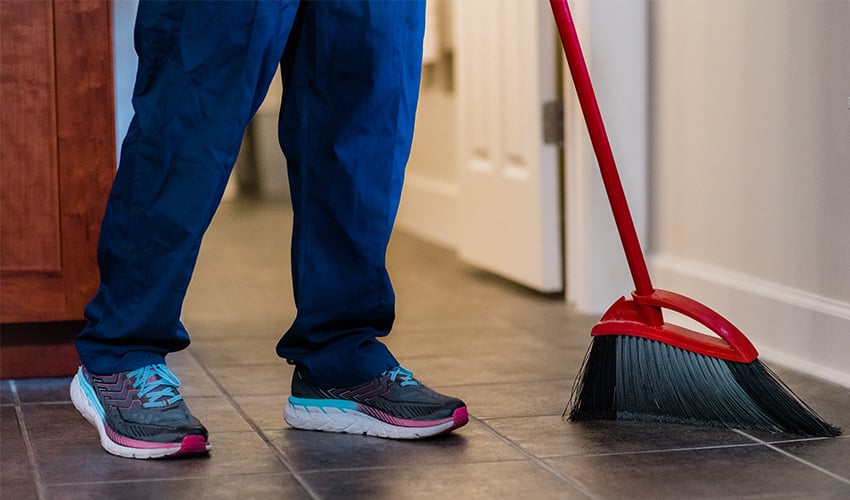 Although there's a vast array of service-based business options, cleaning may be a top contender as the best service business to start. Especially now. According to recent research, cleaning industry revenue is expected to exceed $943 million in 2019. The domestic house cleaning industry has been growing steadily over the last five years, and the market remains strong.
Low unemployment rates mean more people are working, which provides them with more money but less time. Aging baby boomers, working couples, business owners, and busy families are all looking for ways to lighten their load and find more time to relax. Hiring a house cleaning service is one way for them to gain a much-needed break without sacrificing cleanliness and comfort.
Startup Isn't Overly Complicated
There are numerous reasons a cleaning business may be the best service business to start. Startup costs are relatively low compared to many other home service verticals, and limited equipment is needed. Typically, you can purchase basic tools and starter supplies for under $600.00 at the nearest superstore. Employee training is minimal, and there are no certification exams to pass in most areas. (Check your local and state requirements to be sure!)
You Can Make Your Own Schedule
A cleaning business typically offers a flexible schedule. You can start your business on a small scale, working out of your home until your business grows—or even long term.
Cleaning businesses have potential for year-round work because service calls are indoors. Your business is less likely to experience seasonal ebbs and flows than, say, a roofing business. Unlike repairs or certain specialty services, house cleaning is a service that people often schedule on a recurring basis throughout the year. Demand isn't dependent on something breaking down in a household. This makes it easier to find and maintain repeat customers.
While a regular routine offers stability and predictability, it doesn't mean you won't enjoy the occasional business rush. In fact, you may see your business spike before the holidays (when people are hosting parties) and during spring cleaning season!
Networking Is Simple and Rewarding
Cleaning businesses can lead to networking advantages too. Once you've distinguished your business from your rivals' (e.g., with a killer digital marketing strategy and specialty services), you'll be in customers' homes often. If you develop a good rapport with them, customers are likely to refer you to their friends and family members.
Another reason that a house cleaning business may be the best service business to start: You get to make a positive difference in the lives of others by transforming chaotic, messy houses into calm and tidy homes. And that makes you a superhero!
How to Start a Cleaning Business without Getting Your Hands Dirty
Although starting a cleaning business isn't overly complex, there are still hurdles to overcome. One of the biggest challenges is standing out from the crowd. It's a competitive market, and fighting for customers can get downright dirty if you aren't prepared. If you want to hit the ground running by outshining—and out-cleaning—your industry rivals, consider a franchise.
With its proven business model and nationally recognized brand, Molly Maid offers the opportunity to run a cleaning business and get comprehensive support. As an owner of a Molly Maid franchise, you can enjoy ongoing training, a dedicated franchise business coach, and the support of many experts—marketing pros, IT specialists, and business leaders. As part of the Neighborly family of home service businesses, Molly Maid also offers the potential for national cross-promotion opportunities, lead generation support, and other unique advantages for all franchisees.
Learn more about Molly Maid franchise opportunities, or call (888) 327-3343 to speak directly to a franchise advisor.
+This advertisement should not be construed as an offer to sell any Molly Maid franchises. The offer of a franchise can only be made through the delivery of a franchise disclosure document.