Best Ways to Find an Existing Franchise for Sale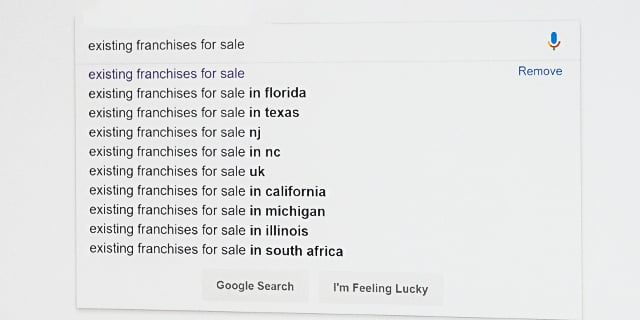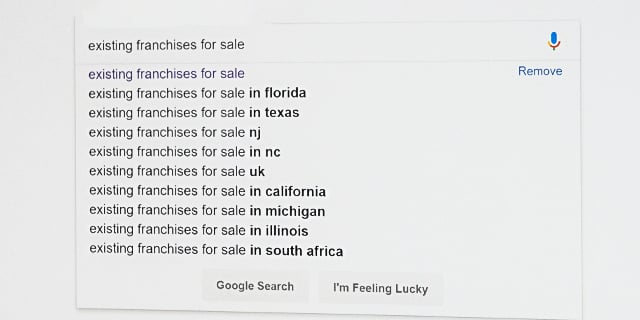 If you are a budding entrepreneur seeking a great business opportunity, or if you are already an established business owner looking for ways to expand your horizons, franchise ownership may be just what you are looking for. Beyond deciding what type of business you want to own, the most important part of getting a good start is finding an optimal territory. No matter how skilled and dedicated you are, if you choose to open a business in an out-of-the-way location or an over saturated market, you will likely face an uphill battle from day one. One way to minimize the chance of getting stuck in a rut is to consider buying an existing franchise business—one that has been up and running in its own established territory.
But what's the best way to find an existing franchise for sale? How do you evaluate an opportunity? Let's talk details.
Benefits of Buying an Existing Franchise Business
When you start an independent business rather than go with a franchise, there are countless tasks to do before you even open your doors. From conducting market research to training staff to finding customers, many independent business owners may quickly find themselves overwhelmed. That's why finding the right existing franchise for sale may seem like winning the lottery! The right existing franchise business is likely to offer these benefits:
A solid reputation within the community and an established customer base
A team of well-trained employees who may be willing to stay on the job, allowing for a smooth transition
Business history to help with financial projections and business cycle forecasts
What to Consider Before Buying an Existing Franchise
Before you begin an extensive search, ask yourself a few questions. Do you have current obligations that would keep you from relocating, or would you be able to move to a new area to pursue an intriguing opportunity? Is there somewhere you have always wanted to live? Buying an existing franchise can open the door to an exciting future in a new place! On the other hand, if moving is not an option, there may be a golden franchise opportunity waiting right in your own community.
You should also think about what type of business you would like to own. There are hundreds of franchise businesses out there. Think creatively, beyond food service and retail establishments, which are usually found around every corner. Consider service-based businesses, such as home services and other needs-based niches. Many franchisors, such as some of the Neighborly brands, may offer training and support to owners to bring them up to speed even if they don't know the industry. Keep an open mind and look at a variety of options.
How to Find an Existing Franchise for Sale
For entrepreneurs who are ready to bypass some of the typical independent startup headaches, the remaining question is, where can you find existing franchises for sale? One answer, of course, is online. Although there are many sites that list franchise opportunities, not all of them list franchise resale opportunities. If you are serious about buying an existing franchise business, here are a few websites you may decide to check out. You can also search specifically for "franchise resales," which may give you further local results.
BizBuySell – If you choose the "advanced search" option, you can type "resale" or "existing business" into the keyword section. You can specify state, county, city, and industry preferences to narrow your results.
Franchise Growth Network – This link takes you directly to franchise search page. You can select your preferred category and your state, or navigate the menu to sort by investment cost or top franchises.
Franchise Help – This directory, and others like it, offers a short quiz to help you identify options that may be right for you. It also provides lots of general franchising information.
Although these directories may be helpful, choosing to buy an existing franchise business is a big decision. When you are considering purchasing a franchise business—whether it's an existing franchise for sale or a startup in a new territory—look for a franchisor that will take a vested interest in your success as a franchisee, supporting you every step of the way. The award-winning brands under Neighborly fit that bill.
Neighborly is one of the world's largest home service franchise companies, with an entire family of brands that serve millions of customers every year. Check out franchise resale options with Neighborly, or consider a startup in a new territory. To connect with a Neighborly franchise advisor near you today, contact Neighborly online or at 888-387-8018.