3 Tips for Keeping Your Franchise in the Family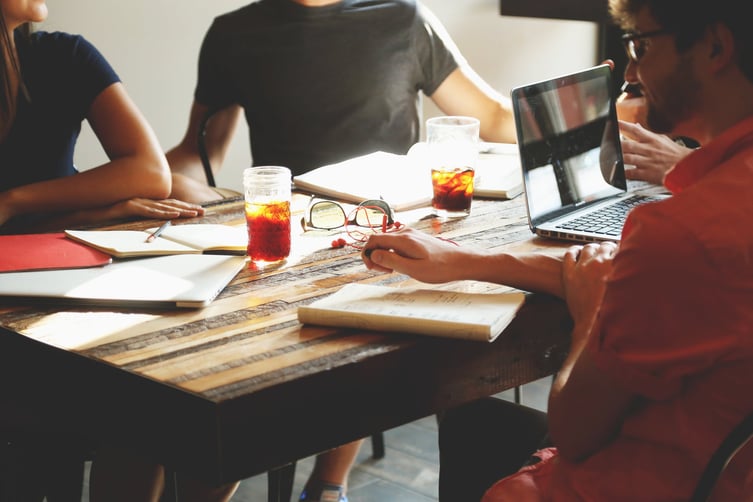 Here's sage advice from a son who recently bought his parents' Mr. Rooter® franchise.
He has a love for family—and the family business. Meet Andy Johnson, franchise owner of Mr. Rooter in Memphis, Tennessee, and discover his three tips for taking on the family business.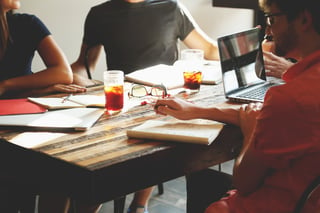 2010 was a busy year for Andy Johnson: He graduated from college with a business and marketing degree, got married, and started working in his parents' Mr. Rooter® franchise.
Johnson "came out of the field" and began managing daily operations in 2010 after his father was hospitalized with pneumonia.
The most significant change, however, took place January 1, 2018. That's when Johnson officially
bought the Memphis-based franchise from his mom and dad.
Johnson offers "lessons learned" about the transition. His takeaways can provide insight for other grown children—and their parents—who might want to keep the business in the family.
Understand it's a lot harder than you think. From age 10, Johnson enjoyed helping his father, who owned a commercial plumbing company. When his parents bought a Mr. Rooter® franchise in 2003, the young man spent summer breaks and weekends in the shop. "In 2010, my dad was in the hospital with pneumonia. That's when I got involved with the day-to-day stuff," he says.
Johnson says children who may be buying a business from their parents must give credit where credit is due. "If my parents weren't successful, I wouldn't be taking over," he says. "There aren't many second-generation trade businesses," Johnson says.
He also takes pride in his work ethic: "I've done every job in the company; I've been in the trenches. I was adamant when I took over that no one would think my dad just handed me a plumbing company."
One crucial piece of the operation was securing a master plumber license certificate. "I knew that when my dad left, his license would be gone, too." In Tennessee, Johnson says, "the state-required accreditation is not transferable between individuals or business entities."
As in any industry, some things are standard, and others aren't. For instance, Johnson and his father have different management styles. Each has merit, Johnson says. "You can do something in completely opposite ways, and neither is wrong." Though he watched his folks run their Mr. Rooter® franchise—and go on to buy a Mr. Appliance® franchise in 2013, Johnson admits he was a bit naive.
"Until you own the business, you don't know," he says. "As a franchise owner with 14 employees, you always worry if you have enough calls to make payroll on Friday. There's a stress in being the boss. Yes, the daily operations were my responsibility, but the owner's job is to keep the doors open and everything that entails."
Separate business and personal matters. Family businesses aren't for everyone. Johnson says his sister doesn't want to be part of the company. "We love each other but couldn't work together," he says. Though Johnson's parents are retired, he continues to seek advice from his dad. "I know I can trust him."
Johnson's wife—who is pregnant with their fourth child—works in the office two days a week as a bookkeeper. "We just hired a bookkeeper so my wife can spend more time with our kids." Johnson concedes it's difficult to "turn your mind off" at home. "We talk a lot of business because we work together. We often remind ourselves to separate work and home."
The couple's credo, "Tomorrow will come," is helpful, he says.
Be patient with the buyout process. It took Johnson and his parents about a year to sort through details for the sale. They chose to approach it as a business negotiation with complete strangers, Johnson says. Johnson advocates hiring an attorney and business planner like you would in any typical buyout situation, "It shouldn't be, 'OK, you're going to take over the company.' It should be a binding contract without emotions."
"For example, issues such as company credit cards and health insurance should be settled before anyone signs on the dotted line," Johnson says. "We all had to make sure we had what we needed and could afford," he says. "It may sound cold, but you have to take the emotions out of the deal. That's a recipe for a family fight."
Johnson says he wants to avoid the problems he has seen arise within other families. "I love my parents and want to have a relationship with them for the rest of my life." He doesn't want to lose a relationship over the business, he says.
Would he like to pass his franchise on to his children one day? "It would be great to see a third-generation business."