Great Tech Tools for Franchise Business Owners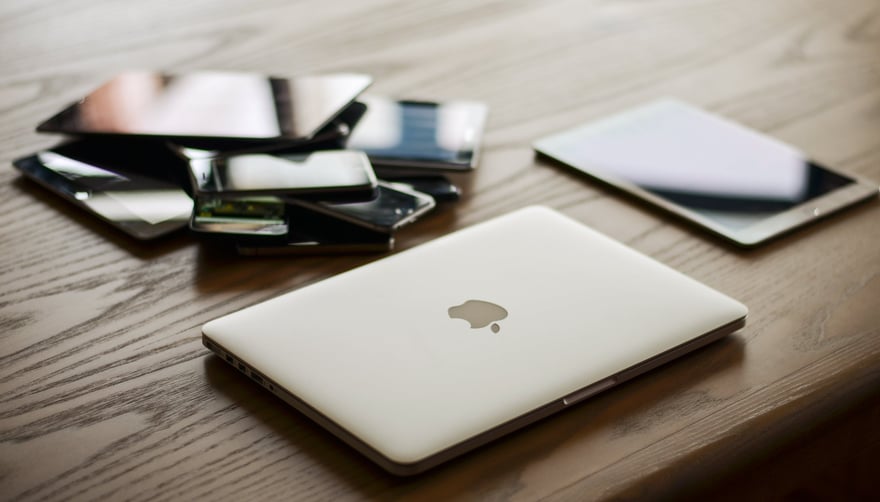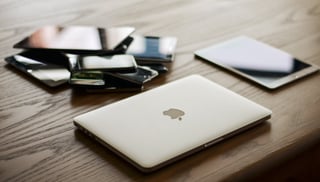 The Mr. Appliance brand has been paperless for years. It's an environment where gadgets and devices rule the workday, making business more efficient—and enjoyable.
Washing machines and dishwashers aren't the only household conveniences known for their energy efficiency.
Bill Crane, owner of two Mr. Appliance franchises in Alabama, says his eight employees save energy and resources—and are better organized—thanks to technology.
Crane has owned Mr. Appliance of Huntsville since 2014 and recently purchased a second one.
Incorporating iPhones and messaging apps into technicians' daily work in the field has been extremely helpful, Crane says. "It reduces the number of errors. Everything is driven by technology to select what a technician is doing. We get more consistency," he says.
Simplicity helps, too, he says. "Each job has tasks that are laid out; they select a task, part number, price, and the application walks the technician through the whole process and what to do."
The era of handwriting—and pens
Crane doesn't miss the days of writing multiform invoices with ballpoint pens that didn't produce fully legible copies. These days, customers receive invoices via email, which, Crane says, saves ink, paper, postage and equipment maintenance costs.
"We love anything that makes life easier," Crane says. He has praise for Dwyer Group's Sure Start training, which helps new franchisees "get acclimated to technology."
A website that Crane says is super helpful is Appliantology.org, an online clearinghouse with a plethora of appliance-based questions, issues and updates. The site was founded by Scott Brown, a former Mr. Appliance franchisee, and is on Dwyer Group's vendor list.
Crane—who has "been doing this for 35 years"—embraces technology, although he often finds "older people who may be skittish." Most technicians, though, are "younger and gravitate toward tablets and iPads because they grew up with technology and that's all they know," he says.
RELATED: 3 Online Forums for Appliance Repair Professionals
Regardless of age, Crane provides peer-to-peer tech training for all new hires. "It gives them an overview of systems and gets technicians into the truck to do hands-on training. They see exactly what to do and how to do it," he says.
Occasionally, employees will use their iPhone cameras and "even FaceTime" to communicate with the office, Crane says.
The crystal ball of technology
A peek into the future recently took place at the annual Consumer Electronics Show in Las Vegas. The January event attracted some 4,000 exhibitors showcasing wares such as:
Robotics
Artificial intelligence and virtual reality
Featherweight laptops
Smart bicycles
Some franchise owners may be curious about 3-D printing that creates marketing tchotchkes, including key rings. Still, other entrepreneurs find comfort with more mainstream apps and platforms:
Asana, a project management tool that can be integrated with Google docs, Dropbox, Wordpress Mailchimp
Slack, a real-time messaging app for internal communication and collaboration
GoodHire, an employee screening platform that simplifies background checks
It's essential for anyone in business always to be searching, watching, listening and looking for new sources of communication, Crane says. "It especially pays for technicians to be up to speed, so they have the tools to do the job and do it right."
There's a lot of stuff out there, Crane says. "If you're not paddling, you're going to sink."