Business Heats Up for The Grounds Guys… In More Ways Than One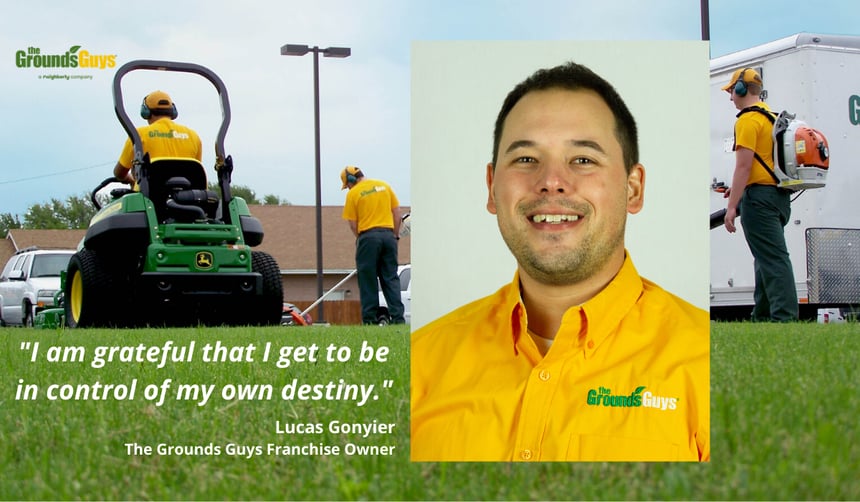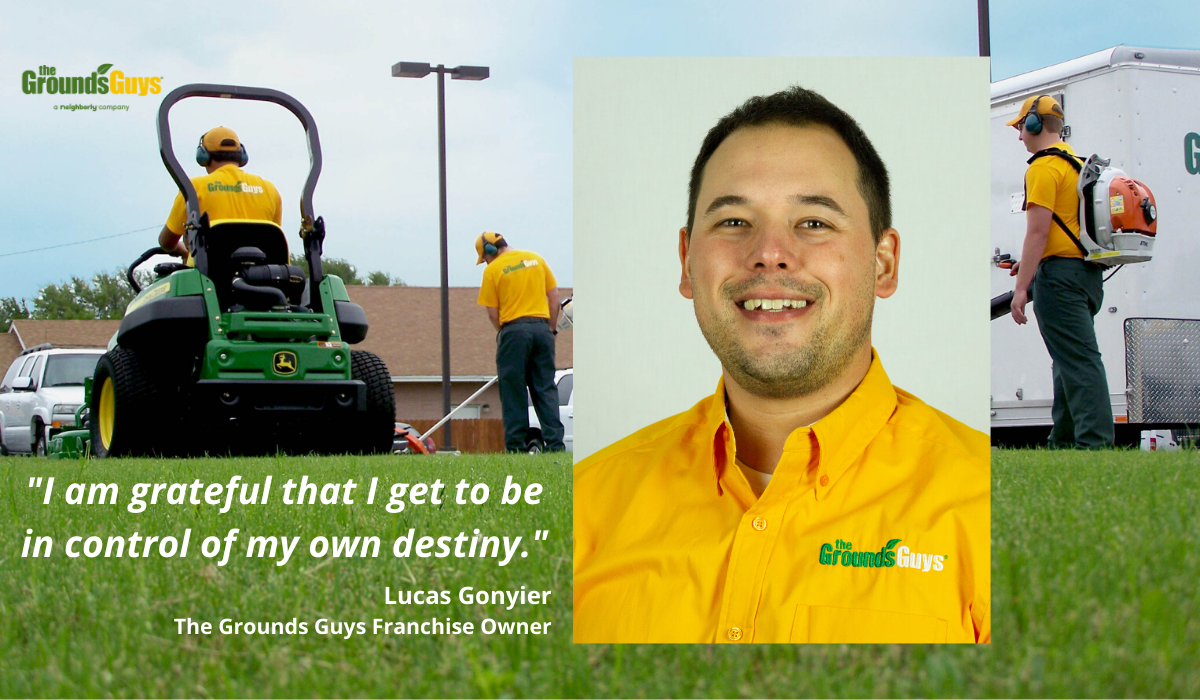 As the weather continues to heat up, so is business for the rapidly-expanding Grounds Guys network. The landscaping franchise has opened 18 new locations since the beginning of the year, and business keeps right on mowing along according to Josh Sevick, President of The Grounds Guys.
"This is the busiest time of year for landscaping demands, and our industry shows little to no signs of slowing down," Sevick said. "We're fortunate that even in a pandemic when so many other industries are struggling, our franchise owners are working outside at a safe distance doing what customers want and need in more markets across the country than ever before."
As part of Neighborly, the world's largest family of home service franchise brands, The Grounds Guys was named one of three key franchise opportunities that continues to bloom during the spring and into summer. The Grounds Guys' inclusion in this elite group of franchise brands that get to operate in the great outdoors is part of what draws so many of our franchise owners to the brand.
Lucas Gonyier, of Dubuque, Iowa, is one of those franchise owners who found the brand because he didn't want to spend his work days cooped up inside at a desk.
We (virtually) sat down with Lucas for more on his story behind when and why he chose The Grounds Guys and what he is enjoying so far…
Thanks for joining us, Lucas! What were you doing before you joined The Grounds Guys franchise network?
I've always loved the outdoors, and that's been the driving force behind all of my career choices up to this point. In fact, I studied animal ecology in college in hopes of that leading to an environmental career. But for the past six and a half years, I've been working in my city's parks department as first an assistant horticulturist and then a park maintenance leader.
How did you first hear about The Grounds Guys? What attracted you to the franchise opportunity?

I first became familiar with the brand name after watching a 2012 episode of "Undercover Boss" that highlighted the brand. That was quite a while before I considered the franchise opportunity itself, but even then, I thought, "I wouldn't mind getting paid to be outside all day." The Code of Values that led the brand really made an impression on me too.
In May of 2019, I graduated from The University of Dubuque with a master's degree in business administration. After gaining so much business leadership knowledge through graduate school, I started considering the prospect of business ownership. Upon looking into different small business options, I discovered that The Grounds Guys – the brand I had been interested in so many years back because of its outdoor business model and strong values – was a franchise brand. I started the franchise discovery process in June of 2019, then I opened my own Grounds Guys franchise in January of this year.
What made you decide to open a franchise with The Grounds Guys?
Because small business ownership was something totally new to me, I was a little hesitant at first about whether or not this would be the right fit for me. It wasn't until I attended Neighborly's Annual Reunion in August of last year that I was totally sold on the idea. Seeing all of Neighborly's brands come together in such a positive and supportive environment convinced me that this organization would give me all the tools I needed to succeed, including access to an expansive network of peers across numerous home service verticals.
Now that you're up and running, how are things going so far?
I'll admit upfront, I've still got a ways to go and a lot to learn. And for me, that's a good thing! I've never been the type who would be happy in a 9-5 desk job, and this career gives me new challenges and opportunities every day. And because I'm my own boss now, I get to control how I respond to those daily instances. There are days when I can sleep in and spend time with my wife and kids, and there are days when I am working from sunrise to sunset in the field with my team or in my home office taking care of administrative duties. But especially right now, with headlines focused on record unemployment and struggling businesses, I am grateful that I get to be in control of my own destiny in an industry that allows me to get the job done from a safe distance.
What are you most looking forward to about owning and operating your own Grounds Guys franchise?

In addition to growing my team and getting the hang of marketing to my specific community, I look forward to getting more work done in the great outdoors, even if everyone else has to continue sheltering in place.
In just under six months, Lucas has been a shining example of a franchise owner who recognizes the benefits of following a franchise system as a means to make his own business ownership dreams come true.
Pat Hyland, Vice President of Development for The Grounds Guys says the franchise network hopes to award 40+ agreements for The Grounds Guys in 2020. Visit our site for more information about The Grounds Guys opportunity and available territories near you.