Case Study: Diversifying a Business with Rainbow International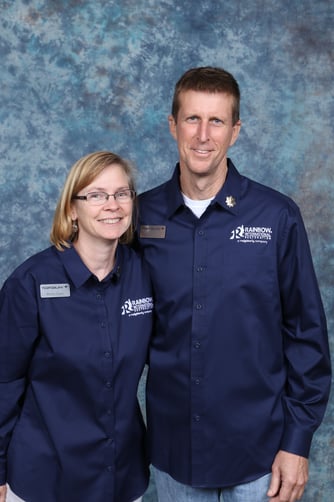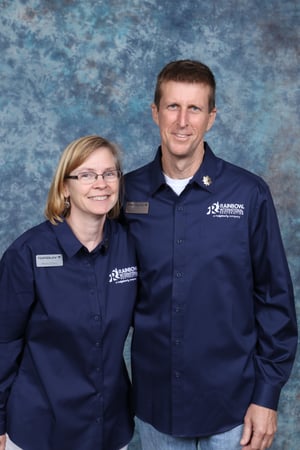 Over the past 30 years, Rainbow International has cultivated a strong reputation for providing professional restoration services and specialty cleaning services. If you are interested in starting a business and making a real difference in people's lives, Rainbow International may be the franchise opportunity you've been searching for. Our franchise structure provides new franchisees with the tools, training, and support they need to run a successful restoration business.
Like many other franchisees, Jim Casey and his wife, Stacey, diversified their existing construction and remodeling company with a Rainbow franchise: Rainbow International of Athens, Georgia. We recently sat down with Jim Casey to learn more about what led him to that decision.
What made you choose Rainbow International from all the franchise opportunities you looked at?
Following our initial contact with Jim Casey, it took almost a year for him to make the decision to partner with Rainbow International.
Jim Casey: "Rainbow reached out to me in 2010. I listened to the sales pitch and thanked them for their call and did not think anything else about it. About 8 or 9 months later, they called again to follow up. I was at one of my regular remodeling customer's houses trying to dry out her house after a supply line on her second-floor toilet failed. I told the sales person that it looked like fate was trying to tell me something. Two months later we were in Waco signing papers to open our new location."
What surprised you about the initial process of becoming a Rainbow International franchisee?
Jim Casey was surprised by the Rainbow International team's personal touch. Our crew is dedicated to cultivating close working relationships with all franchisees, and that commitment is communicated throughout the onboarding process.
Jim Casey: "I had been working for myself for the previous 14 years. When I went to Waco, I expected a large corporate structure where everyone is just doing their job and I would be treated like someone in a tour group—politely shown around, but not any real interest or attempt to create a connection. I was surprised that everyone I met seemed genuinely interested in my success. That theme seems to run throughout the system as a whole."
Describe the best part of owning your business.
Trying new things is far less intimidating when you have a team of colleagues sharing their experiences and cheering you on toward success.
Jim Casey: "I was self-employed before I purchased my franchise. I had been reluctant to try new things and change my services and really did not have a good support group for encouragement. The best part of having a Rainbow franchise has been having the other owners to bounce ideas off of and learn from. It is less intimidating offering a new service when you have a group behind you telling you how they were successful at adding the same service and giving you tips to avoid mistakes they made along the way."
What advice would you give to a potential Rainbow International franchisee?
Jim Casey advises potential franchisees that running a Rainbow International business can demand irregular working hours, due to the unpredictable nature of disasters.
Jim Casey: "Owning a Rainbow franchise can be a lot like working as a volunteer fireman. You make plans and are ready to leave when the phone rings. At that point you have a decision to make. Are you willing to put your life on hold while you help a customer with their emergency? If you answered yes, and you can relay that same sense of urgency to your employees, then you will be successful."
Where would you be if you had tried to keep running your business on your own?
Jim Casey attributes his company's impressive growth to his partnership with Rainbow International.
Jim Casey: "If I hadn't signed up with Rainbow, I would probably still be running a small construction company with 1 or 2 employees and completing 10 to 15 projects each year. Now I have 10 employees and complete 400+ projects each year."
Want More Information About Rainbow International?
Rainbow International offers robust training opportunities to all new franchisees. Then we take it one step further by providing a 24-hour tech support hotline to support technicians who have questions while on a job site. In addition to that, franchisees receive ongoing support from a dedicated franchise coach who assists with marketing, software training, team development, finance management, and more. The Neighborly franchise network strengthens those supports with potential cross-promotions from other franchises, and lead generation (including from the consumer-facing getneighborly.com). The Neighborly network is a true family of people who care about each member's success.
Download this guide to get more information about Rainbow International's opportunities.