Leadership
Closing the Books and Opening Your Franchise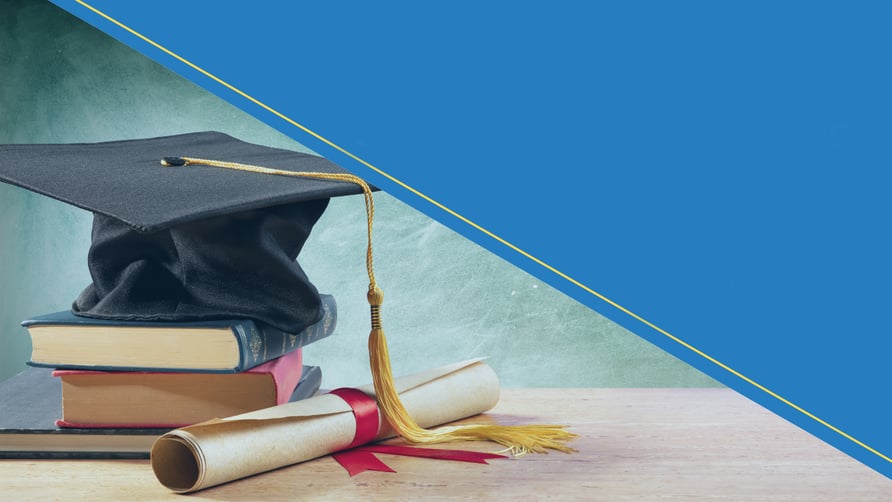 We don't often think of building a legacy in our 20s. But think of how much you could achieve by paving the way now – all the communities you could impact and the accomplishments you could be proud of 30 years down the line.
Franchising opens the doors to those kinds of possibilities. Whether you're midway through life looking for a career change or are a young upstart trying to make a name for yourself, educating yourself about business ownership can help prepare you to make those entrepreneurial dreams come true. But at some point, it's time to close the books, trust in yourself and take the leap into business ownership.
As we head into graduation season, I'm reminded that you're never too young to start thinking about owning a business. In fact, according to Franchise Wire, 62% of Gen Z have started or intend to start a business. I'm not saying you must have it all figured out at 18. But for young entrepreneurs who aren't sure what path to take, now is an excellent time to start thinking about what it takes to open your own franchise.
Hitting the Books
For many young people, owning a business seems unattainable at the moment. However, there are ways that even current students or recent graduates can get started on their entrepreneurship journeys.
Likely, the biggest concern for Millennial or Gen Z entrepreneurs is funding. Lucky for them, candidates can gain funding in several ways, including SBA loans, non-collateralized funding, saving over time, going into business with a partner or utilizing family or investors. At the end of the day, it comes down to being willing to bet on yourself.
Even before you reach that point, the best place to start for entrepreneurs – of any age or stage of life – is through education. There are a multitude of resources out there that can help you gain valuable insights into business ownership and franchising, from books to podcasts and even LinkedIn articles.
Choosing a college major that aligns with your goals can be a good stepping stone for those in college or considering getting their degree. More colleges and universities are beginning to offer entrepreneurship majors and programs, including:
Education also comes from hands-on experiences. Work experience, apprenticeships and internships like the career and internship opportunities at Neighborly can all provide valuable insights, especially for younger generations with less business experience. When working for a large or even small company, it's important that employees can continue to receive training and support for their professional development.
It Starts With "Why"
Even with continued education and gaining work experience, there's rarely a lightbulb moment where you know you're ready to take on business ownership. It's a process that happens over time and is deeply personal. But every person who owns a business has their own "why"– their reasons for wanting to own a business. It's inevitable to get fearful at some point in the process but remembering your "why" can help keep you motivated.
Around one-third of the workforce comprises of Millenials and Gen Z. After the last few years, they've reevaluated what they want out of a career and seek the greater work/life balance paired with flexibility that business ownership can provide. Franchising creates a pathway to business ownership, allowing for collaboration and continued education with the resources and support of an established brand and a network of peers with similar visions and values.
Younger generations are often focused on mission-driven organizations purposeful about helping causes such as sustainability, climate change or increasing diversity. They want to work for or own a company that aligns with their values rather than just seeking a paycheck, with a more focused goal of wanting to make an impact. By allowing yourself to build a legacy, create jobs and provide for your family, franchising allows you to do just that.
In my role with Neighborly, I have the chance to invest in entrepreneurs across our network of more than 30 brands and am always inspired by their stories about their "why". Whether I'm talking to veterans, retirees or corporate refugees, a common phrase pops up frequently in these conversations: "I wish I had started earlier." Educating yourself on the options available to you and practicing the skills that can help you with owning a business is extremely important. And eventually, maybe even sooner than you think, you too can close the books and open your franchise.
Written By Brad Stevenson, Chief Development Officer, Neighborly