Leadership
,
Franchising 101
Consistency is Key: The Value of Home Services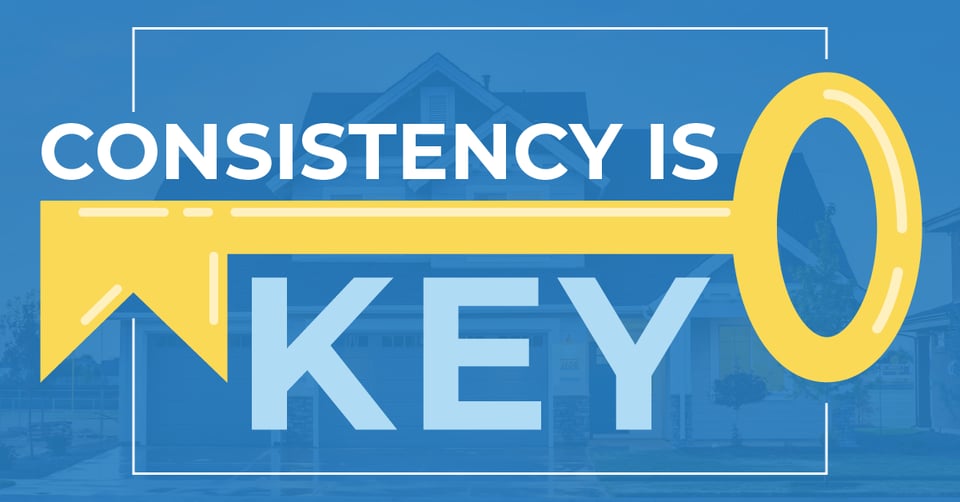 Neighborly is a powerhouse in the home services industry, providing services ranging from plumbing to painting and everything in between. Our family of brands shares a commitment to providing homeowners with outstanding service every time, leaving our customers feeling confident calling upon any of our brands to care for their home.
Uniting multiple brands under one roof gives us the unique ability to provide our homeowners with a hub for all of their home service needs. No matter what brand they call upon within our Neighborly family, homeowners will receive excellent service across the board, backed by Neighborly Done Right Promise®. The home services industry is inherently valuable to homeowners, but how we approach proving that value is what really sets Neighborly apart.
Done Right, Every Time
It all starts with our approach to customer service. Our approach to service is to remain as consistent as possible across all of our brands with how we do business and treat customers with respect, integrity and customer focus, which ensures that our homeowners have a positive experience with any brand they hire. At the end of the day, the home services business is all about people, and providing consistent, quality work is what will keep those customers coming back to Neighborly.
All of our service professionals are guided by the Neighborly Done Right Promise, which is the unifying mission across each of Neighborly's brands. Our belief is that a job is not done until it's done right. Consistency is key to establishing trust with customers, and with the stress that comes with caring for your home, this is especially true for home service businesses. The Done Right Promise ensures that each brand and service professional is held to the highest standard on every project.
People like dependable experiences, and therein lies the strength of a trusted brand. Knowing that someone will do what they say when they say it minimizes anxiety around the home services experience. Homeowners put their trust in us, and our goal is to always earn that trust so homeowners know they can rely on Neighborly to become a beloved household name.
The Value in Being Needed
In the home services industry, there will always be a market for trained professionals to help around the home. There is value in hiring specialists from a brand you know will provide quality work, and save you time, money, and stress in the process.
Many home services require a high degree of technical competency, training and equipment, without which the work cannot be done yourself. Think of a project like repairing your air conditioner or freezer, troubleshooting a faulty electrical circuit, or repairing a garage door. Services like these are outright dangerous to attempt on your own, even if you have some handiwork experience. Even simply using a ladder poses a risk for homeowners.
With home service projects that may not seem to be dangerous to do yourself, hiring professionals can still save homeowners time and provide beneficial convenience for those with busy lifestyles.
There is so much value in home services, and as we emerge from the pandemic, this awareness has only increased. With an elevated focus on homeownership and comfort and functionality in the home, also a byproduct of the pandemic, home service businesses can benefit consumers in a myriad of ways. If the pandemic proved anything, it's that home services brands are here to stay for the long run.
To Be So Remarkable…
At Neighborly, we are continually striving to improve our business and our homeowners' experiences. Currently, we are focused on building out the local presence of each of our specialty service brands and supporting our franchise business owners in adding and retaining customers. We are also focused on continuing to add additional service verticals under our Neighborly Hub, the go-to destination for homeowners looking to hire a qualified specialist to help with home repair, maintenance, or enhancement.
From repair, to maintenance, to simply enhancing your home and lifestyle, our goal at Neighborly is to make life easier and more enjoyable for homeowners. Our consistency and quality work are the basis of everything we do, and are what make us a leader in the home services space, as we constantly strive to "be so remarkable, we become a beloved household name".
More information about Neighborly, and its franchise concepts, is available at Neighborlybrands.com. To learn about franchising opportunities with Neighborly®, click here.
Written By Mike Bidwell, President & CEO, Neighborly