Could Your Business Benefit from Diversity Economics?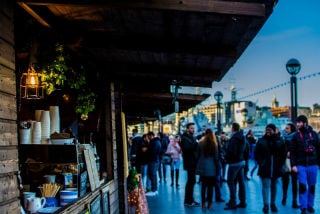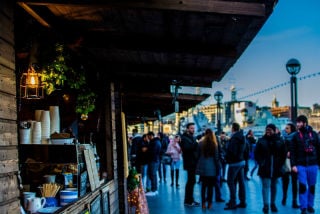 Diversity is always a good thing; especially when it comes to the possibility of boosting your company's profitability. When most business owners think about how they can increase profits, diversity is not an area they consider, but they should. Check out these Top 10 Benefits of Diversity in the Workforce.
A diverse workforce is an integral component of a thriving economy as a whole, and when the economy succeeds, your business does too. A diverse workforce is one that takes workers from various levels of experiences and backgrounds to make a creative, innovative team that works together as one.
If your business has neglected the idea of diversity, now is the time to reconsider.
The Top Benefits of Diversity in the Workforce
Diversity Drives Business Economics Upward
The country benefits from diversity when women, ethnic minorities, different races, and more enter the workforce.
A study conducted by McKinsey & Company found that the increase of women in the labor force went from 37 percent to 47 percent in a 40-year span. This boost accounts for a quarter of the current GDP.
Your Business Gets a Share of the Consumer Market
No matter what your business specializes in, bringing people together from different backgrounds and levels of experience help you market your services or products more effectively to your target consumer – especially consumers from various backgrounds.
Recruiting from a Larger Pool Means Access to Top Talent
You could attract and retain the best labor on the market when you expand your hiring pool. Today's job market is competitive, and talent is critical if you want to succeed in business.
Diversity Means Less Turnover for Your Company
When your business values diversity, you do not foster the same hostile workplace as other businesses.
Failure to retain any employee is costly and reduces profitability for your business significantly.
The average cost of turnover for hourly workers ranges from $5,000 to $10,000, while executive-level positions could cost your company $75,000 to more than $200,000.
Diversity Makes Your Company Creative and Innovative
Qualifications, experiences, and background make your business unique, and you can only get a broad spectrum of those qualities when you diversify hiring.
In a Forbes study conducted in 2011, 85 percent of successful businesses (companies with over $500 million in revenue per annum) agreed that diversity in their workforce was what led to better innovations and success.
The World is Global, So You Need to Compete Global
Today, businesses are globalized. No longer does a company do business with only those in their
country. In fact, more United States-based companies have offices overseas, and a vast majority of their clients are from other nations too.
Increasing diversity in your business helps you stay competitive on a global scale because you are capitalizing on the contributions and talents of diverse cultures.
How has diversity contributed to improving your business? Share your thoughts on diversity in the workplace with others!