Covid19's Impact on Property Management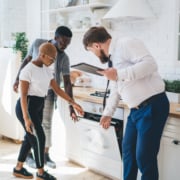 If you've been thinking about managing rental properties as a career, you're not alone. Recent events such as the pandemic and rapidly-changing landlord laws have only increased the challenges that real estate investors face. The good news is that the industry of property management has also shifted as a whole to respond to the new realities of owning and managing rental properties, creating new opportunities for entrepreneurs and investors like you. As the demand for professional, technology-enhanced property management services continues to increase, the time has never been better to consider joining an industry that will not only help property owners protect their investments but is poised to keep growing through whatever the coming years may bring.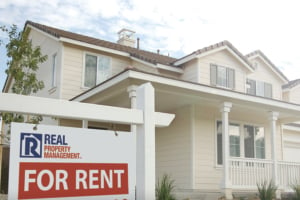 Owning and managing rental properties can be a worthwhile venture. But being an owner/operator of rental properties has never been more challenging. The traditional model of the rental property owner/operator would have the owner/operator doing it all, from tenant relations to repairs. Recent events have only added to the tasks that owner/operators must handle, and even how to go about doing ordinary things.
Although property management has only become more complex, especially within the last year, one of the most important things to emerge from these changes is an increased need for efficient systems and digital services. As concerns over public health and safety took priority over last year, the priorities of top property management companies shifted accordingly. For example, Real Property Management is a national property management franchise with local offices in almost every state. What that means is that each office has expertise in local markets while offering property owners all the technological advantages of a much bigger company. Using proprietary software and the affordances of modern technology, property managers like those at Real Property Management have made it possible for rental property owners to continue to show and lease properties, perform routine maintenance and repairs, and stay in compliance with changing state and federal regulations. By adapting to meet the challenges of the current market, 81% of third-party property managers expect to experience growth in the next 2 years. By protecting property owners/investors and their valuable investments, third-party property managers have become an indispensable asset to rental property owners everywhere.
Another essential benefit of a property management franchise is their network of home service professionals. Property management franchises Real Property Management belongs to the Neighborly family of brands, a network of the top providers of home services in the country. As part of this brand family, Real Property Management has access to a wide range of home service franchise businesses in many of its locations that do everything from appliance repair to residential remodeling. Easing the burden of having to source home service providers for properties, and giving you your valuable time back to pursue your chosen career, are among the top reasons that rental property owners choose to start a property management franchise of their own.
As an investor and entrepreneur, you need creative growth strategies and people who know what they are doing on your team. But the same thing is true for anyone looking to grow into a new, successful career. Perhaps this is why so many rental property owners are turning to join Real Property Management as franchise owners. With our tried-and-true systems, recession-resistant business model, comprehensive approach to maintenance, and integrated technology platforms, franchise owners soon recognize how being part of a respected brand can help them accomplish more than they ever thought possible. The property management industry is poised to keep growing in the years to come. Wouldn't it be great if your own career could grow with it?
To learn more about becoming a Real Property Management franchise business owner, contact our Franchise Consultant Team.