Work/Life Balance
Creating a Business Your Entire Family Can Benefit From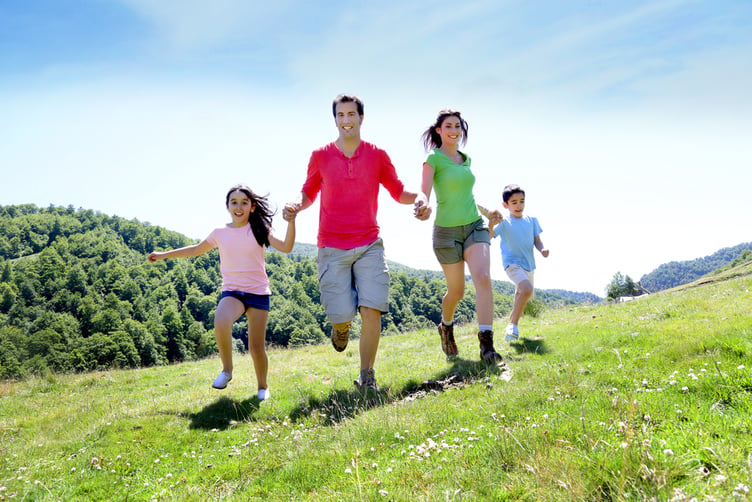 If you've been thinking about how to start a small business at home, you've probably noticed that there are a lot of business opportunities out there – and even more reasons for starting a business of your own. But one of the most common reasons that franchise business owners start a business is because it will benefit their families. The research definitely supports this view: as a whole, franchise business owners are much happier and more satisfied with their work schedules than traditional employees. For the most part, business owners are much more likely to be there for the family moments that matter, recession-resilient, create a legacy to pass down, and instill key value in their children. Each of these benefits has a positive impact on the entire family. Let's explore each of the ways that you and your family can benefit from franchise business ownership.
A Great Teaching Tool
If you want to raise industrious, responsible kids, one of the best ways to do so is to become a business owner. Starting a home business is a great teaching tool because there are so many opportunities that you can both model successful entrepreneurship for your kids as well as get them involved in some hands-on experience. Children of parents who know how to start a home business generally have a great deal more work experience than their peers, as well as an appreciation for hard work, the value of a dollar, and the importance of community.
Better Work/Life Balance
One of the top regrets that people have when raising their families is not being there enough for their kids. But questions about how to start a small business at home can hold many people back. It doesn't need to be that way, not if you choose a start a franchise business. While it's no secret that successful franchise business owners undoubtedly work hard, the difference is that you may have opportunities to create a schedule that allows you to be there for life's most important moments. In this way, owning a home franchise business offers you a chance to work on your own schedule, rather than according to someone else's. This kind of control and flexibility may result in more time for your family and an overall better work/life balance.
Partnering with the Community (also joining a larger family of brands)
Small businesses are fundamental to any thriving community. And as a business owner, you will be able to connect with your community in new and fulfilling ways. It can also help teach your children about the importance of the community, and the value of giving back whenever you can. This is especially true if you find ways to get your kids involved in community events, such as sponsoring a team or participating in a community service project. In this way, owning a small business is a great way to instill a love of philanthropy and service in your children.
Creating a Legacy
Another important benefit of owning a franchise business is that it gives you an opportunity, not just grow a successful business, but to create a legacy for your family. Franchises in the home services industry are in high demand and generally resilient to recessions. If you're looking into how to start a home business that is designed to help you succeed, look no further than a home services franchise business. When you start a franchise business, you are no longer just earning a paycheck; you are building a future for yourself, for your children, and for future generations to come.
As one of the fastest-growing franchises out there, Real Property Management may be the opportunity you've been looking for. As part of Neighborly's family of home service franchise brands, a Real Property Management franchise is designed to help support new franchise owners at every stage of business ownership. You also become part of a community of business owners that, like you, want to help lift others as they achieve their own professional and personal goals. As a franchise business owner, you can empower yourself to strive to provide more than the bare necessities for your family. You can choose to be present and enjoy more time with your family. With so many ways that franchise business ownership can benefit your family, now may be the best time to get started on a better future for everyone.