Cross-Marketing in Franchising: Teamwork, Not Competition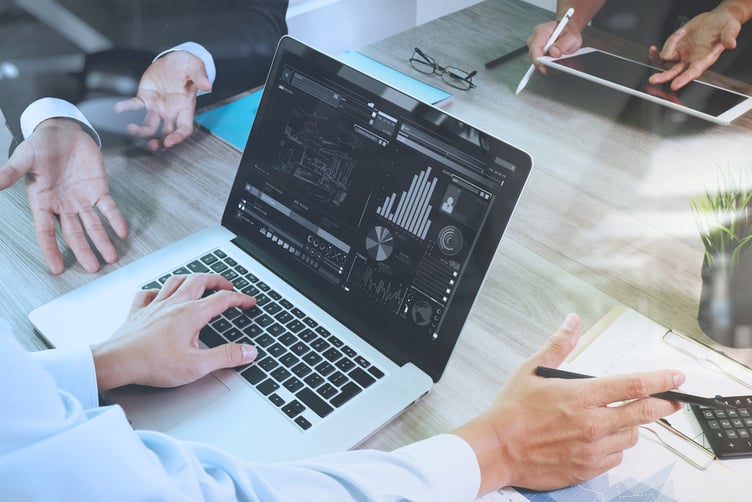 Cross-marketing is a type of promotion whereby a company promotes a related product to customers of another product or service. And as franchise systems continue to expand, it's likely that there are going to be more brands in the same industry which are being operated by the same franchisor. But how does this benefit an individual franchise owner? And what are the benefits to the end customer?
It's clear that a franchisor is going to benefit from operating more than one franchise business within the same industry. The infrastructure they operate can be easily leveraged across all these brands, including marketing, branding, recruiting, technology, and senior management. But this isn't just a win-win situation for the franchisor.
How Does Cross-Marketing Benefit Franchise Owners?
Word-of-mouth is still an incredibly powerful marketing tool, and is one that shouldn't be underestimated. For multi-branded franchises, this creates ample opportunity for franchisees to refer each other to their loyal customer base. Selling one of their existing clients an additional service or product from the same franchise umbrella is much easier than trying to persuade them to try something entirely new. And because they're in different niches of the industry, they're not losing business to the other franchisee, rather, they're working as a team to increase brand awareness.
How Does Cross-Marketing Benefit Clients?
Consider how cross-marketing benefits customers as well. Receiving a recommendation removes the stress and hassle with having to find a suitable product or service. For example, how many times have you waited at home for a home services provider to turn up or return your call?
And when a client's received an exceptional level of service from one business, they are much more likely to want to use another franchise from the multi-branded operation. The confidence one franchisee has gained will transfer to a second franchisee, and so on.
Creative franchisees may also utilize this to create cross-marketing techniques with their invoices and direct mail. They may even collaborate with their advertising, introducing or thanking clients while promoting other aspects of the business. This lowers the cost of customer acquisition and is something the franchisor may be able to help with. For example, they may be able to co-brand the marketing material while also offering guidance on how these tactics can be used.
Even though the multi-brand approach to franchising is different to the traditional multi-unit franchising model, it can be an incredibly cost-effective and efficient strategy for the franchisor, the franchisee, and the customer.
Neighborly offers 17 service-based franchise organizations, covering everything from grounds maintenance to painting and decorating. If you'd like to be a part of our successful, multi-faceted approach, chat with one of our experienced franchise developers today!