Leadership
,
Professional Development
Dear entrepreneurs: Don't discount franchising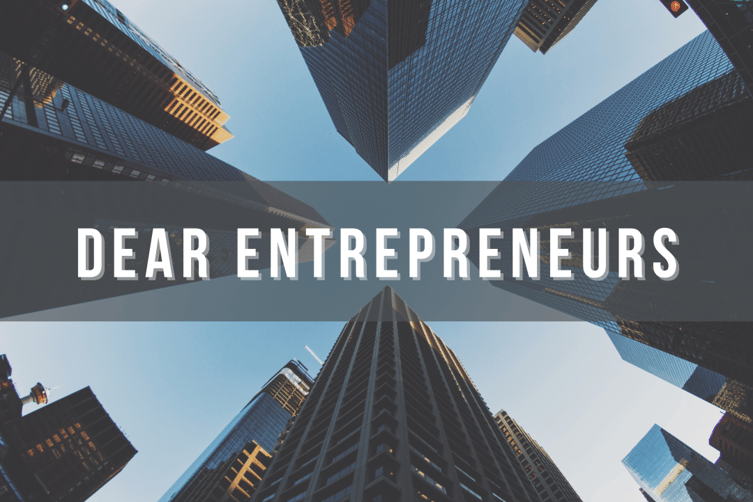 I've been vocal in recent months about why now is the time to invest in small business ownership, especially within the home services space. It may seem crazy to some, given that we're in the middle of a global health crisis. But the current environment is actually a sort of breeding ground for successful entrepreneurs.
Now when I say "entrepreneurs," some of you may assume franchise owners wouldn't fall into this category. And it may be true that franchising is not 100% designed for the "die-hard" entrepreneur, as it requires a willingness to compromise by sticking to the systems laid out by a franchisor. But that doesn't mean there's not a place for entrepreneurs in franchising.
One of the top characteristics held by all entrepreneurs is a drive to succeed. So, if the systems offered by a franchisor are all designed for the ultimate success of the franchise owner, is there really such a downside to compromise? With an established business model, royalties and fees to the franchisor are pretty minimal compared to all the time and money you would have put into building that model from the ground up all on your own.
I've said it before, and I'll continue saying it until I'm blue in the face: Franchising is all about "going into business for yourself, but not by yourself." I may sound like a broken record repeating this again… But it's one of my favorite aspects of this business model. There are many risks when starting your own business from the ground up but partnering with a trusted franchisor mitigates most of them while still giving you the opportunity to be your own boss.
Here are the top benefits of opening a franchise over starting your own business from scratch.
Better location support
Business location details, such as territory available and demographics to consider, are discussed with a franchisor before any contracts are written up. No franchisor will sign on a new owner if their location itself is a recipe for failure, as the brand's name is on the line as well. But without that added franchisor expertise, opening a business entirely on your own means estimating for yourself whether or not your location is a solid fit for your business vision. And location is everything when it comes to whether or not you will succeed.
Immediate access to resources for effective operations
Some of the most important questions you must ask yourself when it's time to get your business up and running revolve around operations. How will your day-to-day operations work? How will you test their effectiveness? Without a franchise, it's on you to write up your business manual. But if you're opening a business under the umbrella of a trusted franchise brand with established systems, the onus is on the franchisor to answer those questions for you with a results-oriented business model that includes effective operations tools and software.
Enhanced IT
With a franchise business comes the requirement to use state-of-the-art technology to keep your business ahead of the competition. But along with this enhanced technology comes an experienced IT support team at the ready for you while you learn to master your technology's heightened capabilities. If you go at it on your own, not only would you need to identify which IT support would best fit the needs of your business (which requires more technological knowledge than the average person might have), but you can also expect ongoing IT support for your small business to cost around a couple thousand dollars per employee. With an out-of-pocket expense like that in mind, why not just partner with a franchise brand to utilize its IT services made readily available?
Strategic marketing guidelines
Marketing is a critical component to achieving success that is sustainable. It's a never-ending job that likely won't be top-of-mind for you while you focus on keeping the business on a daily basis. As an independent business owner, you're responsible for setting your business's marketing strategy for local, regional and perhaps even national campaigns. Of course, you can always hire someone to spearhead those efforts, but to have a full-time employee in charge of this area will be rather costly. But if you join a franchise brand, you have the chance to attach your business to a household name, which already puts you a step ahead in terms of raising awareness. On an ongoing basis, your franchisor will offer you access to marketing assets and resources that will keep your business top-of-mind among your consumers. And if you have the funds to hire additional support to drive the consistent implementation of these marketing strategies, your results will just be that much better.
An extensive network to lean on
I could talk all day about the benefits of franchisor support (I'll admit I may be a little biased), but I am well aware that we can't take all the credit at the corporate level. A major benefit of joining a franchise network is the community with which you gain instant belonging. Franchise owners are constantly lending their advice and experience to others in their position, which makes for a tight-knit company culture as well. Networking on your own either with others in your industry specifically or with other local business owners across various industries is helpful as well… But nothing beats connecting and sharing insight with others who are in the exact same shoes as you.
This season of uncertainty which we've found ourselves has taught us all that it's okay to lean on others for support and direction. Small business ownership is no small undertaking, so what's so bad about having a reliable support system to depend on to ensure you're on the right track?
For more about how Neighborly's generations of franchising expertise can point you in the right direction toward going into business for yourself, visit HERE.
Written By Brad Stevenson, Chief Development Officer, Neighborly for LinkedIn