Leadership
,
Franchising 101
Diversity in Franchising - How Neighborly Makes Franchising Accessible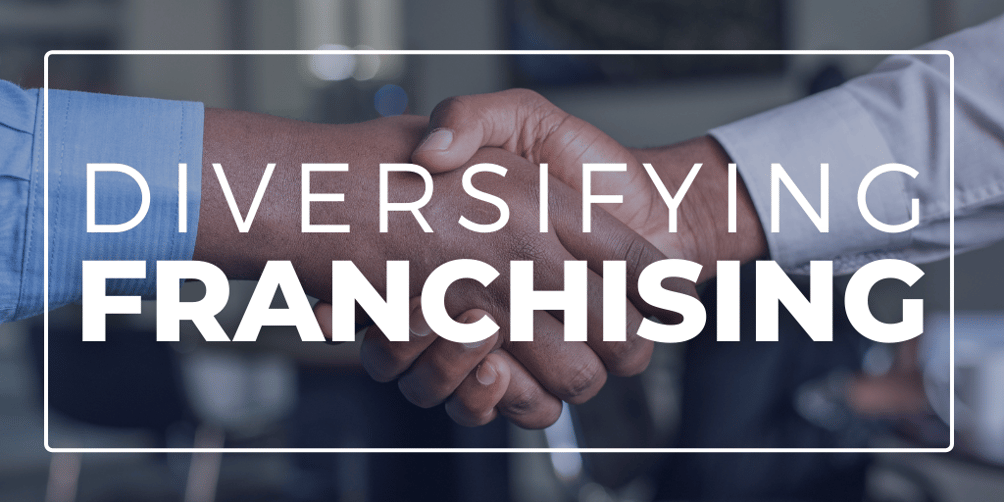 February, A Month of Hope
This February, in honor of Black History Month, I've taken some time to reflect on the countless successes the Black community has achieved despite the difficulties we might have faced on this journey to making the world a better and more inclusive place. While the road to change has not always been easy, I look to the future with hope, remembering the men and women have paved the way for a more unified world. Because of their efforts, there's a greater push than ever for equal opportunities, especially in the workforce.
I have a personal goal here at Neighborly to keep building upon the strides the Black community has made for more diversity and inclusion in the workforce, using my voice to make sure all minorities are met with equal opportunities in the franchising space. Throughout February and beyond, it is important to consider the current challenges minority franchise owners face and to keep actively seeking ways to implement our support in their franchising journey. My hope is that Neighborly can lead the way in welcoming more diversity into the franchising world and creating more opportunities for all minority franchise owners. Here are the guiding initiatives that are helping us do so…
The Starting Point
The only way to create change when breaking down the barriers minority franchise owners face for entry into franchising is to address the issue head on by asking two simple questions: What is the problem, and how do we fix it? While these two questions do not always have clear-cut answers, relying on your knowledge and experience in the franchising space is a fundamental starting point for identifying the key challenges minority franchise owners face to determine where change needs to take place.
One of the biggest obstacles for prospective franchise owners is limited access to the capital needed to start up a franchise business. To combat these issues, more attention must be put on developing dedicated small business loan programs for minorities, as well as investment funds created by private equity groups aimed at investing in minority-owned franchise businesses. This creates a strong foundation for franchise start up.
Additionally, broadening market selection for prospective minority franchise owners is essential to ensure minorities are not limited to a finite space where success might not be as easily attainable compared to other markets. But the only way for this community to learn is through the guidance of mentors.
Creating Mentorship and Diversity Opportunities
Exceptional guidance from already-established franchise owners is key to building and fostering an inclusive environment that helps new franchise owners along in their business endeavors. That's why at Neighborly, we've worked to leverage the Black Franchise Leadership Council, an organization created to open more opportunities for Black entrepreneurs in franchising, for the purpose of identifying successful minority franchise owners to help recruit qualified candidates. Minorities not only need to be given opportunities to enter franchising, but also deserve support once established as franchise owners as well.
Diversity initiatives also provide more opportunities for minorities and contribute to driving success for organizations as well. It's a win-win situation. As part of Neighborly's Diversity and Inclusion committee and as a key contributor in the Black Franchise Leadership Council, my goals are to foster awareness, drive change, and present new ideas and initiatives at Neighborly.
I am proud to work for a company that is dedicated to creating opportunities for diverse franchisees and recruiting qualified diverse candidates. The diversity within our Franchise Development leadership team serves as a great starting point in attracting these diverse audiences. In addition, our partnership with the International Franchise Association and connections with minority franchise business consultants help present our brands to their diverse candidates.
Looking Ahead
Neighborly is making a difference with its diversity and inclusion initiatives, but still, we can (and intend to) improve. Neighborly and other franchisors can create diversity franchising programs geared at making it easier to obtain a franchise through lower fees, added operational support, and so on. In addition, companies can invest in targeted diversity marketing and recruitment and dedicated recruitment of diverse leaders in franchise development. Leveraging our Neighbors Like You program to target our existing diverse franchisees to refer their family and friends to join Neighborly and collaborating with trade schools and college institutions to get the word out on franchising at an early age are two ways I see we can create more diversity.
Diversity in franchising has already seen significant improvements, and Neighborly is helping lead the way. As we reflect on our progress as a nation and as an industry this month, it is important to continue looking ahead and striving for better. Diversity in franchising is a topic that means a great deal to me personally. Opening possibilities for entrepreneurs to achieve their dreams is the most rewarding part of my job, so seeing that same opportunity become available for more people is something worth celebrating, this month and every month.
Ready for a new opportunity? Learn more about franchising with Neighborly.
Written By Brian Woods, Group VP, Franchise Development, Neighborly on LinkedIn