Dwyer Group® Acquires Real Property Management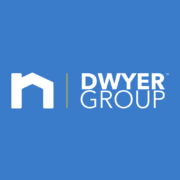 Dwyer Group® Acquires Real Property Management
North America's largest property management franchise adds 300+ franchise locations to the Dwyer Group system
Deal marks 20th consumer brand on Dwyer Group's roster, 18 of them franchise brands
Dwyer organization surpasses 3,100 franchisees and $1.7 billion in system-wide sales around the world
WACO, Texas (February 27, 2018) –Dwyer Franchising, LLC ("Dwyer Group"), one of the world's largest parent companies of trade service brands, has completed the add-on acquisition of Property Management Business Solutions, LLC, d/b/a Real Property Management, the largest property management franchise in North America based in Salt Lake City, Utah. The deal marks the 11th acquisition for Dwyer Group over the last 42 months which now accounts for more than $1.7 billion in system-wide sales. Dwyer Group now has 20 consumer brands, 18 of them franchised, with more than 3,100 franchisees and eight corporate support centers throughout North America, U.K. and Germany.
"Real Property Management is a great fit for Dwyer Group's growing family of franchise service brands as it shares our mission to help homeowners protect and maintain their most valuable investment," said Mike Bidwell, CEO of Dwyer Group. "We look forward to growing that presence, tapping into the services of our existing service brands across North America and providing the best professional solution for property management."
Real Property Management specializes in franchising a system to franchisees who manage single-family homes, townhomes, condos, multiplexes, and small apartment buildings without onsite management. Its services include finding and screening tenants, completing the lease agreements, collecting rent, and arranging for any necessary repairs. Real Property Management offices also manage the legal compliance for local, state and federal real estate law.
The company was founded in 2005 by co-founders Kirk McGary and Doug Oler and has grown to become the leading property management franchise in North America, with more than 300 offices in 46 states and Canada that manage assets worth more than $13 billion.
"For over 30 years, thousands of rental property owners and investors nationwide have trusted Real Property Management offices to take care of their rental property," said Lukas Krause, CEO of Real Property Management at the time of the acquisition. "I am confident that under the guidance and leadership of Dwyer Group, this organization will continue to grow and provide a great franchise opportunity for prospective and current entrepreneurs." Krause will continue to oversee the franchise network in the role of brand president within the Dwyer Group organization.
About Dwyer Group®:
Founded in 1981 and based in Waco, Texas, Dwyer Group is a holding company of 20 service-based brands, 18 of which support franchise organizations under the umbrella brand Neighborly in the United States and Neighbourly in Canada. Neighborly™ is a community of experts who repair, maintain and enhance properties united under one platform to better meet the needs of today's consumer. Collectively, these concepts offer customers a broad base of residential and commercial services. Dwyer Group is a portfolio company of The Riverside Company®, a global private equity firm. The firm's international portfolio includes more than 75 companies.
About Real Property Management:
Real Property Management is a franchise organization owned by Property Management Business Solutions, LLC, a privately held corporation based in Salt Lake City, Utah. With over 30 years of industry expertise, Real Property Management offices provide full-service residential property management for thousands of investors and rental homeowners from more than 300 independently owned and operated franchise locations throughout the United States and Canada.