Entrepreneurs Who Want to Open a Franchise: No Experience Required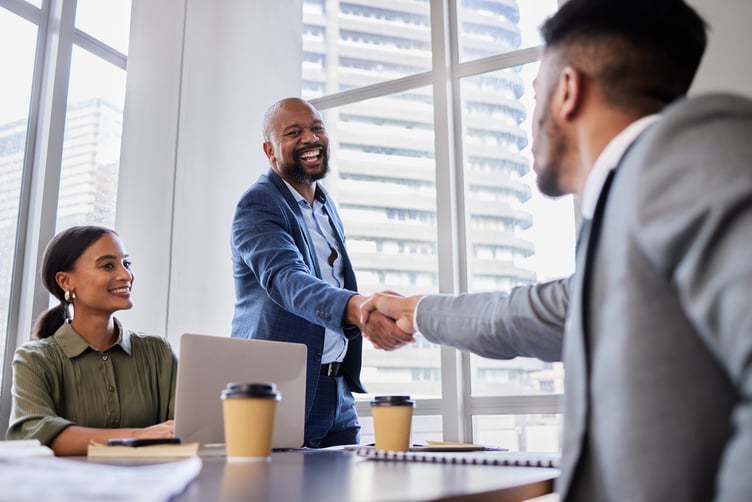 In many ways, franchising represents the perfect balance for first-time entrepreneurs: the freedom to run your own business with the support of an established process. There is no prior entrepreneurial experience needed. In fact, one of the main reasons many people buy franchises is because the franchisor offers training, support, and expertise that can fill the gaps in your knowledge or experience. This is certainly the case at Neighborly.
Neighborly founder Don Dwyer, Sr. once said, "I am convinced that franchise ownership is the best way for the first-time entrepreneur to get started in the business." So, whether you have been an entrepreneur for many years or are just starting out, franchising is a great option for anyone looking to take charge of their career and financial future.
Franchising - No Entrepreneurial Experience Required
If you're researching franchise ownership, chances are that you have a lot of questions. For example: Would I make a good franchise owner? What experience is required in franchising? Do I need prior experience as an entrepreneur to start a franchise business? You may be glad to hear that the answer to that last question is no. In fact, many people make the switch from employee to small business owner by franchising without any prior entrepreneurial experience.
Franchise owners come from a wide range of different backgrounds. Just because you've worked in one industry in the past doesn't mean you have to box yourself into it. Instead, franchising allows you to reinvent yourself and go into a completely different industry. This gives you more freedom to decide what type of franchise is right for you. It's also important to keep in mind that you don't have to be an expert in a particular field to have relevant skills. Many personal and professional skills can be applied broadly to any number of situations and tasks. Think about the skills you have acquired in your personal life or in your previous professional experience.
Finding the Right Franchise Fit
When it comes to franchising, the right fit can be more important than your industry experience. But with so many franchising options out there, how can you choose one? One of the best places to start is to evaluate your passions, goals, and skillsets. This can help narrow down your franchise search.
For example, if you are an avid gardener in your free time, you might consider gardening or landscaping franchises as options. Or, if you have customer service experience, a franchise in property management might be the right fit since both fields rely on communication and interpersonal skills.
Franchise Training and Support
Another reason that you don't need prior experience as an entrepreneur to start your own franchise business is that most franchisors offer comprehensive training programs. These programs typically include general business training and more specific service or product training, as well as ongoing support. This is the key difference between starting a business from scratch and buying a franchise business.
Only when you partner with a franchisor do you gain access to comprehensive franchise training and ongoing support. The value of these two benefits alone is hard to overstate since it can mean the difference between growing a successful business long-term and closing your doors after a few short years. Let's take a closer look at each one:
Initial Training
A key benefit of franchise business ownership is the initial training most franchisors offer. This training usually involves either classroom training or online training modules to learn the business model, branding requirements, products and services, and other operations procedures.
For this reason, even if you're not already an expert in the industry you're entering, the franchisor's training will quickly get you up to speed. You'll begin with a thorough startup training to learn how things are done with your franchise brand. You may also get additional training after the startup phase.
At Neighborly, we offer additional field training programs, allowing you to meet with experienced Neighborly brand franchise owners in your area to learn insider tips from franchise owners like you.
Ongoing Support
While training is critical to a new franchise business's success, it's also important to choose a franchise that offers ongoing support.
Some franchisors will provide dedicated coaches to help guide new franchise business owners, assisting with everything from marketing effectively to helping you choose a location that will maximize your opportunity. Partnering with a well-known and respected brand can help make marketing and advertising so much easier. Plus, franchise owners get access to branded materials and marketing strategies, saving time and allowing them to focus on building their business.
Additionally, you can benefit from the support of franchisors who offer vendor procurement assistance. For example, Neighborly offers ProTradeNet where franchise owners are connected with the best vendors for their needs. Providing Neighborly brand franchise owners the opportunity to build strong relationships with preferred vendors and receive discounts and earn rebates. This can be a huge help for new entrepreneurs since it can be difficult and time-consuming to find and develop relationships with reputable vendors.
Taking the First Step Towards Franchise Ownership
As you can see, there are many reasons why experience as an entrepreneur is not necessary to start a franchise business. With comprehensive training and ongoing support, franchisors can provide the tools and resources you need to grow a successful business.
Interested in learning more about franchising with one of Neighborly's brands? Contact us today!