Leadership
Finding Freedom in Franchising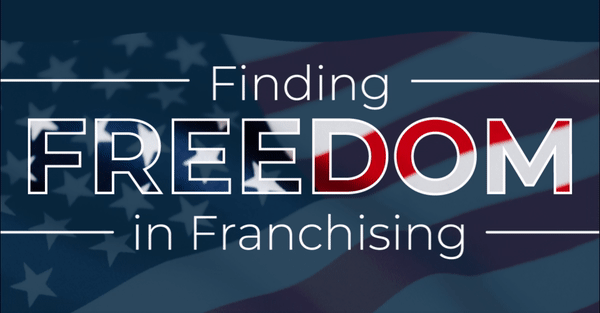 Neighborly is more than a collection of home services brands — we're a company of doers. When entrepreneurs start a conversation with us about launching a business, we make it clear that we're here in the beginning…and middle…and end. Many of our franchise owners come from the trades or the corporate world (and more than 400 franchise owners are veterans), so they understand how business works.
But one of the many things that sets Neighborly apart is our commitment to empowering individuals with the opportunity to start a new business, or the opportunity to leave one for the next adventure. And this is exactly what makes us a top choice for potential franchise owners.
Entry to Exit
Growing our organization is a two-step process: first, we find highly qualified franchise owners, and second, we provide the tools and support they need to achieve their personal and professional goals. We don't just sell an entrepreneur a business and then give a "good luck" wave. Neighborly has a dedicated Franchise Development and Operations team that helps entrepreneurs launch and grow their business — and when a franchise owner decides it's time to capitalize on that investment, Neighborly helps market and find buyers to purchase their business.
Business entry: We provide all the data and tools potential franchise owners need to become educated about the franchise model so they can make an informed decision. We help candidates decide whether they want to consider an existing resale opportunity or launch a business from the ground up. The match has to be there both ways, so our team also evaluates the potential franchise owner to ensure they're a fit for our organization.
Business exit: When a franchise owner is ready for their next chapter, our dedicated Resales Team (most franchisors don't have a dedicated Resales Department) helps them plan and carry out an exit strategy. Most of our franchise owners have never sold a business before so our Resales Team helps them through the process every step of the way.
Driven by the Code
Our Code of Values, specifically to have respect and operate with integrity, are actionable so that everyone at the company has a blueprint for success. We respect every franchise inquiry, launch, and sale, and we ensure that candidates and franchise owners are always taken care of. When a franchise owner has the chance to build their business, they're helping to build the entire Neighborly organization.
We operate with integrity and fulfill our responsibility to honestly advise potential and current franchise owners in a manner that's always above the line. We're upfront with the challenges of franchise ownership, and we only make agreements we intend to keep.
By operating with integrity and transparency, we establish an unbreakable trust with our franchise owners, and we can better advise and guide them in their professional pursuits. Our desire is to find remarkable franchise owners as part of our mission and give them the freedom to become remarkable when choosing to open a franchise.
Benefits of Franchising
Franchising is one of those rare career moves that can happen at just about any time in one's professional life. But no matter when you launch your business, you'll have the freedom to:
Take control of your professional career
Set your personal schedule for family time and vacations
Realize a better a work-life balance
Achieve your financial goals so you can build (and then sell) the business
Give back to your community by providing necessary services
And perhaps most importantly, franchising gives you the freedom to work for yourself. While it's equal parts hard work and job satisfaction, franchise success requires a thoughtful approach to planning, marketing, and growing the business. And we're here to help franchise owners every step of the way.
To find your freedom, click here to learn more about franchising with Neighborly.
Written By Brad Stevenson, Chief Development Officer, Neighborly for LinkedIn