Franchising 101
,
Financing
What Finance Options are Available to Fund My Franchise Business?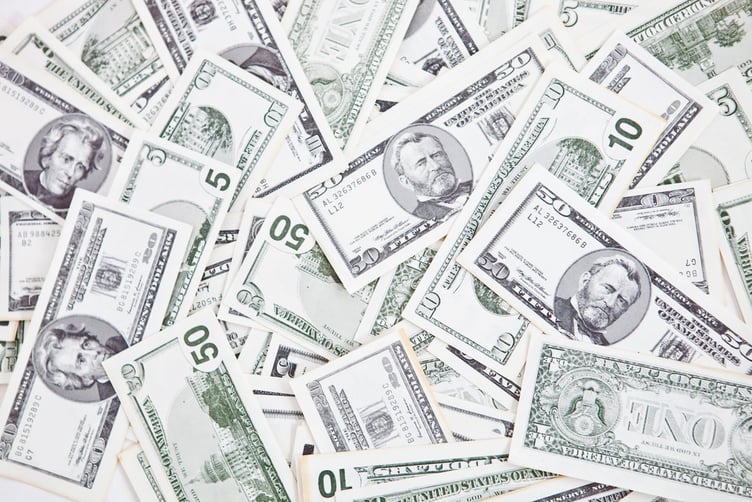 If you have just discovered the world of franchising, you are probably excited at the number of opportunities available to you. However, one of the main concerns you may have, like many other potential franchise owners, is how you are going to finance your business venture?
Potential franchise owners have several financing options available to them. What's more, because you are investing in a franchise business (which has a tested business model), lenders may be more likely to help you than if you were investing in a start-up small business.
Fund It Yourself
The first option is the simplest: finance your franchise from existing funds. This could be a savings account, money market account, or from the sale of another business. Cash is always king.
Financing From a Conventional Lender
Many franchises are funded by commercial banks, so your search may start here. Your credit score will be crucial, and you will need to present the lender with several documents. These documents include your source of down payment, three years' worth of your personal tax returns, a personal financial statement, and more.
Furthermore, because banks favor companies with good cash flow and a great track record, you may find lenders are more likely to approve loans for franchises than for new, independent small businesses. This is because franchises usually carry less risk, as they likely have a tested business model and brand recognition.
Investment Rollover (AKA Your Retirement Funds)
Rollovers as Business Startups (ROBS) are often an overlooked option for franchise funding. If you have an inactive IRA or 401K that isn't growing as you'd like, you could roll it over to fund your business. This option for financing a franchise may be used in conjunction with an SBA loan.
Other benefits of rolling over your 401K include not risking your other assets, allowing you to take control of how your funds grow and the advantage of no interest payments. It all starts with forming a C-Corporation.
By putting money into your corporation's profit-sharing plan from your retirement account, you are able to use these funds for your franchise investment needs. This can also help avoid potential taxation on early withdrawals and will remove your need for taking out another loan. Sound like a confusing process? It doesn't have to be. At Neighborly, our team can help walk you through the steps and make sure you start on the right foot.
Obtaining a Small Business Administration (SBA) Loan
SBA loans operate similarly to commercial bank loans but with lower interest rates and longer repayment timelines because the U.S. Small Business Administration guarantees a portion of the loan amount. One thing to be wary of is the fluctuating rates these loans come with. So, while the rate may be low initially, make sure you will be able to pay a higher amount if the rate suddenly rises. There are franchise funding guides and resources that Neighborly can put you in touch with, as requested.
Using Alternative Loan Programs
Loans from alternative lenders operate like commercial bank loans, but they include additional terms that could cost you. These loans may be smaller and have shorter repayment periods. Many small business owners pursue alternative franchise funding if they're unable to secure a traditional loan. There are many reputable alternative lenders like those on this list put together by Business News Daily.
Franchisor Financing Options
Ask your prospective franchisor if they offer tailored financing plans for new franchise owners. A franchisor might do this through a lender partnership or with capital from the company itself. This can make the startup process smoother for a franchisee because financing plans from the franchisor will account for the franchise fee and accurate funds for items like equipment.
Ask Your Friends or Family
You and your lender (a family member or friend you know and trust) can decide on the loan terms. Just make sure you think about the keys to success and consider creating a contract. The terms should ideally include a lower interest rate and longer payback period than a commercial bank loan. Determine how you will keep them informed since they are invested in the business and to document every detail. And you will both want to consult with a tax advisor and/or attorney on the best approach for your circumstances.
Take the Next Steps
As you can see, there are a variety of financing options available to aspiring franchise business owners, each with their own unique benefits. The best finance options for you will depend on your individual circumstances, credit score and financial savings, and it is always worth seeking the advice of a professional accountant before going down any of these routes.
At Neighborly, we boast 17 home service franchises that have been proven to work. Why not get in touch with our team today to discuss the opportunities available to you? Contact us today!
This is for informational purposes only and does not constitute tax or legal advice.