Franchising Parallels Sports': How pro athletes apply that special acumen to business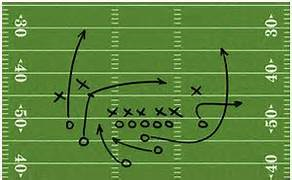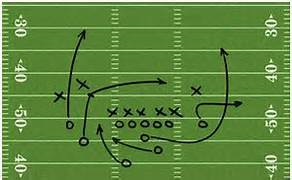 A Five Star Painting owner who spent several years in the NFL appreciates a playbook on the field—and the Dwyer Group's game plan off the gridiron.
Coaching, communication and respect are high on Mike Roberg's list of priorities.
The Texas-based franchisee—who played in the National Football League for three years—says the experience helped prepare him for business.
Roberg's time in pro sports—and follow-up stints in coaching and corporate America—have helped him reinvent himself in franchising. The discipline and focus necessary in the NFL have meshed nicely with Dwyer Group's values and culture, Roberg says.
Having a plan to step into is crucial, Roberg says. "In football, a team has their ways, and the players are there to do what the team is looking for."
When Roberg bought his franchise in 2014, "just having a plan was a big selling point for me." As in sports, Roberg learned that "coaching and resources are there for me to lean on when I need help." There's no need to re-invent the wheel.
RELATED: 5 Franchising Lessons from Baseball
Roberg praises Dwyer Group for providing franchise coaches who meet with shop owners regularly. In football, he says, "you're in the film room more than you're on the practice field."
These days, Roberg's education and training aren't exclusive to Dwyer Group managers and owners. Online reviews from customers are part of his ongoing education: "A bad review is a good coaching opportunity to get better. I have learned a lot about good customer service. It goes a long way."
Respect for customers—and having a disciplined team—contribute to Roberg's success. "I get a lot of jobs from people who had quotes from another contractor who never showed up to do the work," he says. "Learning respect and discipline in sports has carried over to my business."
A strong work ethic is part of Dwyer Group's game plan and corporate values, elements that Roberg appreciates.
Competition and kinship
Roberg says he doesn't worry about competition from other franchisees. Designated territories remove any rivalry and foster camaraderie. "Why not get along with everyone?" says Roberg. He meets periodically with his counterparts to "bounce ideas off them." The communication is essential, both in person and online.
Dwyer Group has a dynamic online portal and forum, Roberg says. "There are questions, and we branch off into peer groups with six or seven owners around the country." Communication with owners who generate similar amounts of revenue is helpful. "I find out what's working and what's not," Roberg says.
Playing to strengths
Another similarity between football and franchise ownership revolves around leadership. Roberg's
experience as a college football coach taught him about team-building. "We had to look at playing to other people's strengths and weaknesses," he says. At Five Star Painting, Roberg says, if his estimator is a strong communicator, that individual should work closely with customers. Colleagues also cover one another's weaknesses, he adds.
Pro athletes may start their careers at young ages with celebrity status and paychecks to match. However, statistics reveal financial problems often follow. According to Entrepreneur.com, nearly 80 percent of NFL players find themselves in dire financial straits two years after retiring. Some 60 percent of NBA players are bankrupt five years after retiring.
Many professional sports figures agree with Roberg that the qualities and prowess necessary in athletics are transferable to franchising.
Consider Jamal Mashburn, who spent 12 years in the National Basketball Association, mostly with the Dallas Mavericks. Mashburn has amassed a portfolio of franchise investments. He owns 37 Papa John's pizza shops, 34 Outback Steakhouses, three Dunkin' Donuts and a Toyota dealership.
Mashburn says that ever since his days playing hoops at University of Kentucky, he was thinking about an "exit strategy." Instead of "blowing money on cars and houses," Mashburn started buying franchises with a group of investors including Rick Pitino, his college coach.
Mashburn and Roberg are in good company. In 2011, former NFL safety Michael Stone teamed up with the International Franchise Association to form the Professional Athletes Franchise Initiative (PAFI). The goal is to educate pro athletes about franchising and networking. "Athletes get a stable post-sports career; the companies get franchisees with deep pockets and built-in publicity."
Stone says that "franchising parallels sports." Athletes execute plans by following prescribed movements by a coach and organization so they can win a game, he says. "In franchising you have the game plan and business model put together by the franchisor. Like an athlete, the operator has to come in and execute the plan."