Franchising with Dryer Vent Wizard, An Essential Home Service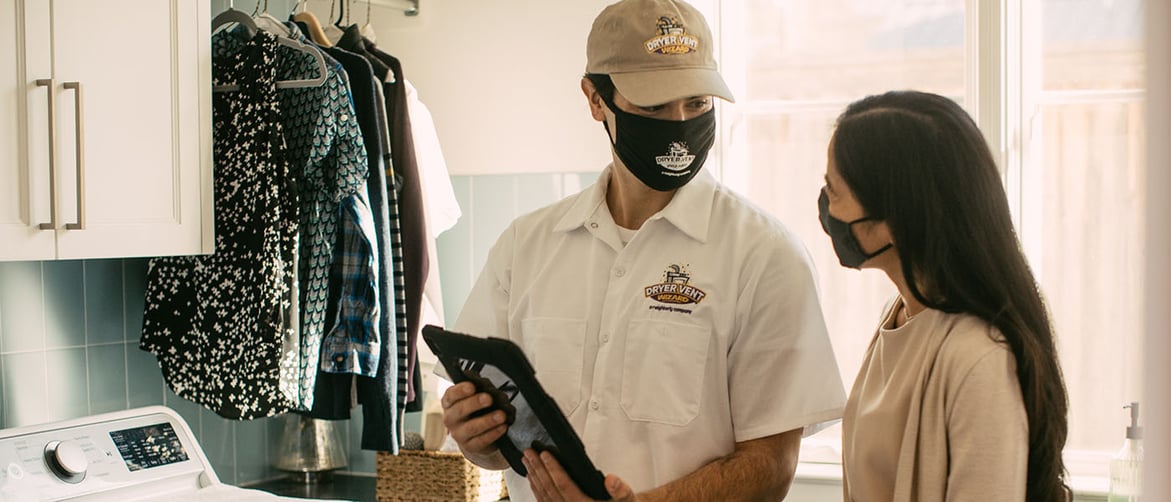 Many challenges face aspiring entrepreneurs today: the current state of the economy, supply chain hurdles, labor costs & shortages, inflation, consumer spending & behavior, and the list goes on. Budding business owners must manage many factors to build a strong and lasting business.
The key to success in business ownership often lies in finding the right opportunity. What you need is a known brand with little competition in the market, low overhead and an essential service that is recession resistant. A franchise could be the right fit for you. Along with these factors, Neighborly® brand franchises have a proven business model with an on ramp toward success.
The home services industry has been on the rise and is anticipated to continue that trajectory. According to Verified Market Research, the United States Home service Market size was valued at $105.55 billion in 2018 and is expected to achieve $1,219.07 billion by 2026, a CAGR (compound annual growth rate) of 35.81%.
There are many choices within the home services category of franchising. With an 18-year history, Dryer Vent Wizard® could provide everything you are looking for in a franchise:
Executive Ownership Model - You can work on your business, not in your business. While you're focused on the backend business, you'll hire a team to take care of the hands-on execution of installation, repairs and cleaning.
No Office Space Required – You can keep your initial overhead low and work from anywhere.
Work/Life Balance - Owning a Dryer Vent Wizard franchise provides you with the flexibility you've always wanted. This means family-friendly hours, fun work environment and the freedom to live your life, your way.
Essential Services Provided - Installation, repair, and cleaning of dryer vents is more than a needed service. Did you know it also saves homes and lives? Over $233 million dollars in damage a year is caused by fires started by dryer fires. While dryer vents used to be on an exterior wall, with little need for duct work, convenience and accessibility more often locates them in places that require longer ducting which means more maintenance.
Repeat Business – Cleaning dryer vents isn't a one-time service. Over time, dryer vents will continue to collect lint and require scheduled cleanings to prevent fires. Helping to provide safety to the homes of the families we serve is one of the reasons over 100 business owners have chosen to franchise with Dryer Vent Wizard.
Are you ready to take the steps to owning your own business and controlling your future? Download the Dryer Vent Wizard Franchise Guide today and see how you can start living your dream.