Inspiration
Grounds Guys franchisee Tim Reinke Speaks to Integrity, Faith, and Working with Family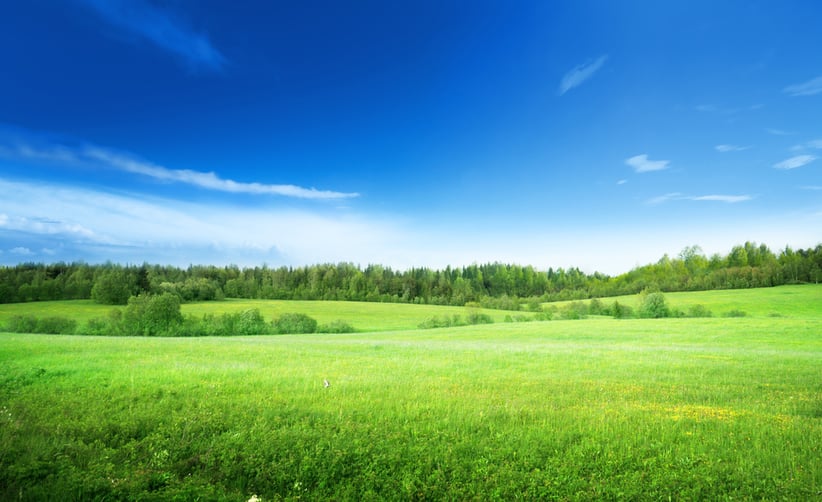 Neighborly Franchise Families in Business
Spend a relaxing afternoon reading up on Victoria, Texas and you'll find this place to be an area rich in history and culture, and steeped with small town appeal. It is home to breathtaking art and architecture, sprawling green spaces that complement the Guadalupe River, and a centuries-deep capacity for tradition. You'll see quotes like, "Teeming with history," and "Roots that go generations deep."
The people and businesses of the area reflect these same qualities in the way they serve their neighbors and surrounding communities. Tim Reinke is one of those business owners. Talk to him for two seconds about his franchise with The Grounds Guys® in Victoria and you will hear how family, tradition, and core values drive his new business in a way that is unwaveringly determined and as heartfelt as it comes.
"You can't even imagine the blessing it is," Reinke said. "We're just three generations of guys out here doing what we like to do."
Reinke, and his wife Lisa, opened their franchise business in Victoria in April. After more than 23 years with the U.S. Department of Agriculture, and a career that left him little time to spend with his family, Tim is overjoyed with the time he has recaptured to engage with those closest to him. Spend two minutes in conversation w
ith Tim and he will tell you that everything he does, every decision he makes, is made with family in mind. Nothing is more clear than how thankful and blessed he feels to be able to work with them every day.
Lisa works the admin side of the business. "She's a master at it," Tim said. "I couldn't do it without her." Originally, the pair hadn't planned on the fortune of having more family involved in their business, but are delighted it turned out that way.
"One day our son Emmitt called us up and said, 'How's the business? What's it look like?'" Even though Tim and Lisa were careful not to influence his decision, they were elated when their son decided to join the business. "It was important that it was his decision," Tim said. Emmitt is now being groomed to be the lead man in the field with a goal to have his own franchise one day. He isn't the only one.
Tim and Lisa's daughter Emily, along with her husband Matt, own an Aire Serv franchise in the San Marcos and San Antonio areas. AireServ and The Grounds Guys are both service brands of Neighborly®, which is how
Tim got the idea of franchising with a service brand in the first place.
Perhaps the relationship that has had the most influence on Tim, in the way he works – and plays – is the one he has with his father, Stan.
"Dad is my best friend," Tim said. "I've learned everything from him and can't express enough appreciation." Stan Reinke also comes from a long career with the U.S. Department of Agriculture, and now finds himself enjoying "retirement" working in the field and on the sales side of the Grounds Guys business with his son and gran
dson.
"He just said, 'I would like to come and help y'all,' and we're just so happy to have him," Tim said. Despite Stan's first resistance to working in sales, Tim knew he was a great salesman, and has been proven correct with new quotes each time Stan comes back in the door. "Dad is all about service, helping people and giving advice," Reinke explained. "That's exactly what (the) Grounds Guys provides, so it isn't really sales at all, it's just having conversations with pe
ople who are looking for guidance."
The Reinke Grounds Guys business has been another way for this family to spend time together and create goals for each of them to reach. Tim credits his Dad's example of living and working with strong faith, ethics, and integrity, and hopes to pass along the same qualities to each of his children: Emmitt, Emily, Isabella who is a college student, and young Reilly, his 5 year old daughter.
"It's all about family," Tim said. "We spend five days a week together and then find ourselves together on the weekends. We have the same interests. We go to church together, vacation together, and enjoy the coast a
nd hunting and fishing."
For Tim and Lisa and their family, "This kind of life, well, it's just a blessing."
The Grounds Guys of Victoria, TX serves homes and properties throughout Port Lavaca, Seadrift, Victoria, Inez and Bloomington.