Hidden Corners: The Emotional Satisfaction of Helping People Age in Place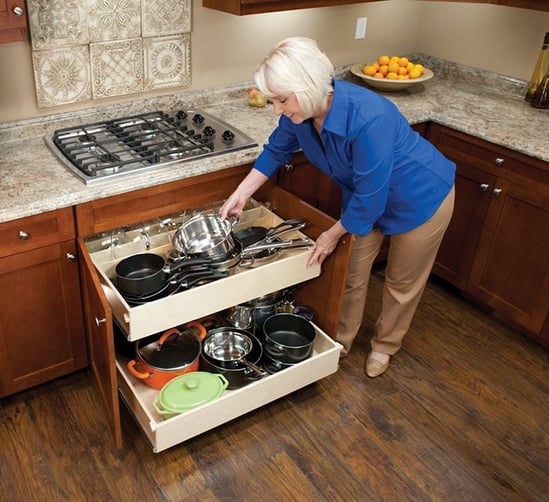 The concept of "aging in place" is appealing to many, but it involves much more than simply staying put. According to the National Institute on Aging, being able to comfortably age in place requires a good deal of planning. Fortunately, an entire industry has been built around helping people build and implement the plans that will allow them to stay in their homes with a few helpful modifications.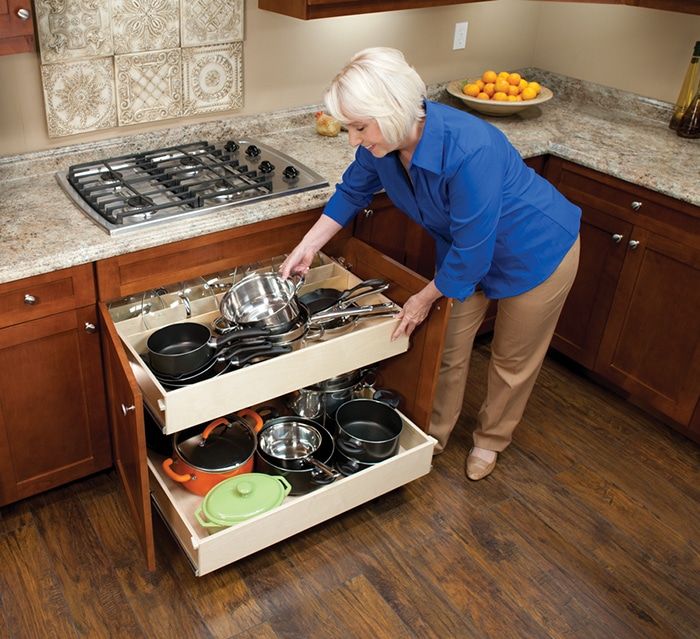 This also creates a significant opportunity for entrepreneurs in the home services industry.
According to the Harvard Joint Center for Housing Studies, the head of one in three households in 2035 will be someone 65 or older; just two years ago, that statistic was one in five.
Though many Americans retire and sell their homes in favor of moving somewhere else — such as a senior living community — to live out their golden years, many others choose to age in place. The latter means that a homeowner chooses to remain in their current residence as long as they are able to, independently or with some assistance. Eventually, doing so may require care and other in-home services, as the resident ages.
Even without in-home care or before additional assistance is needed, aging in place often necessitates a few smart modifications to retrofit the residence, to adapt it to an older person's changing abilities. A classic example of this might be replacing an existing bathtub or shower with a walk-in bathtub designed for seniors or individuals who are unable to get in and out of a standard tub.
Reasons to Age in Place
Ultimately, aging in place in a longtime home can be very meaningful to a homeowner. Perhaps they have lived there for decades, raised their children from infants to adults, and watched them move away. The owners may want to stay there and welcome those grown children and grandchildren back to this special home for years to come.
Aside from sentimental attachment, a homeowner may not be in a position to sell the home for an amount that would enable them to relocate. It may simply make much better financial sense to make it easier to live in.
Given these factors, ShelfGenie franchise partners are in a unique position to help real people overcome real challenges by customizing their homes to fit their needs. The emotional satisfaction brought on by providing a solution that allows aging homeowners to remain in their homes is valuable to many of our franchise partners, on both a personal and professional level.
Franchise Partners Serve a Noble Purpose
Facilitating the process and solutions for our customers to be able to age in place ties into what we call our Noble Purpose here at ShelfGenie. We help turn our clients' frustration and pain into enjoyment and love, which may sound kind of crazy at first. After all, we are a glide-out shelving solutions company, right?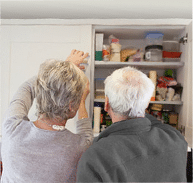 But the areas of focus for ShelfGenie — the kitchen, pantries, and bathrooms — are elements of the home that people use every single day, multiple times a day. If they are not functional, or if the owner is physically unable to access all of these parts of the home, it could result in a lot of frustration.
We can make it much easier for someone with limited mobility, as is common with aging populations, to access everything that's in their pantry or get to the things in lower cabinets without having to kneel or bend down. The solutions that we provide for our clients can mean the difference between being able to stay in their home, where they're comfortable, and age in place or having to move to a retirement home or assisted living community.
Plenty of Satisfaction to go Around
Our installers get to see the client's reaction — because they're installing the solutions. They're the ones who are there when the client gets to see the finished results for the first time.
Our franchise partners and installers have numerous stories of clients hugging them and shedding tears of joy. Many clients even ask the installers to stay for dinner when the job is complete.
The Joy Continues After the Initial "Wow"
After the sale is complete and custom solutions installed, we continue to track how satisfied our customers are by using a net promoter score, which is derived from a one-question survey. We send this to every customer a week after their installation has been completed, and the question asks simply how likely, on a scale from one to ten, how likely they'd be to recommend ShelfGenie to a friend or family member.
Year to date, as an organization, ShelfGenie has a net promoter score of over 80, which is very, very high. This means the vast majority of our clients tell us they would be highly likely to recommend ShelfGenie to a friend or a family member.
It proves the difference ShelfGenie makes in providing solutions for our older customers that allows them to age in place, in the home they want to live in, in the same way they are accustomed to living — but much more easily.
ShelfGenie Business Model and Support
Emotional satisfaction is an important aspect of business ownership, and something all entrepreneurs should consider when evaluating what kind of business to start. ShelfGenie gives you the opportunity to capitalize on a stable and growing industry. Not only are more people living longer, but an increasing number of Americans over 65 are choosing to remain in their current homes. We offer a proven business model and truly unrivaled support, designed to set all our franchise partners up for success.