How to Start Your Own Home Inspection Business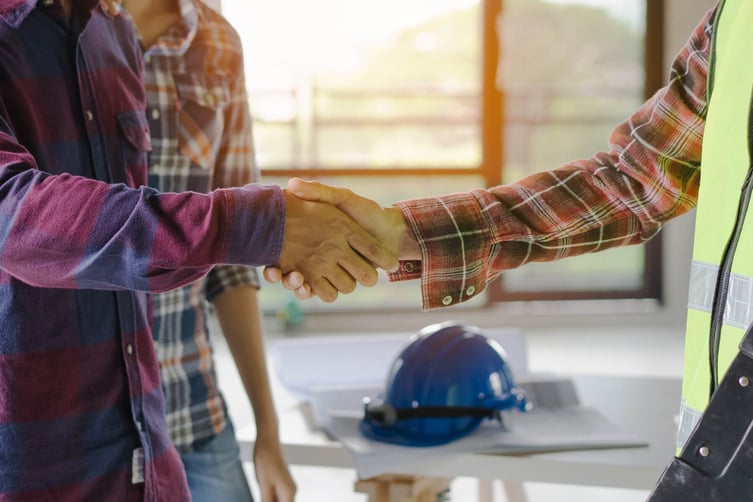 Home inspectors are the key to ensuring both homebuyers and existing homeowners alike are informed of the benefits or potential issues of the house they own, want to purchase, or are looking to sell. A home inspector can identify any issues, assess potential repairs, and provide an idea of what ongoing maintenance a home may require.
As the demands of the home-buying public grow and the regulations required by the real estate industry have evolved, more people have turned to home inspectors for real estate transactions. According to the American Society of Home Inspectors, more than 90 percent of home sales include a home inspection. Home inspections have grown to be an invaluable part of the home-buying process, and this makes the prospects in the thriving home inspection industry attractive today. If you have ever thought of running a home inspection business or wondered whether owning a home inspection franchise is a good fit for you, you have come to the right place to learn how relatively easy it could be to get started.
3 Reasons to Start a Home Inspection Business
1. You Can Work from Home
Home inspection is a perfect business to start if you want to work remotely or from a home-based office. Only a small amount of space is needed to get started, and you can set your own work hours. Working from home has the added benefit of avoiding additional real estate, rent, utilities, inventory, and overhead expenses.
2. There Is Growing Demand For Home Inspectors
There's a growing demand for home inspectors and home inspection businesses. A home is often the largest investment someone ever makes. A home inspection helps to educate a customer about the home's condition, allowing them to consider all factors before making that home investment. A home inspection is an essential service for home buyers and sellers alike providing protection in the sale of a home.
3. There Is No Experience Required
A common question among potential franchise owners is whether previous industry experience is required. Although many owners have prior experience in a related industry such as construction or home repair, it is not required to have a successful home inspection business. Most states do require professional inspection licensing, but many people join the industry from a variety of backgrounds.
Home Inspection Franchise VS Starting from Scratch
Although aspiring home inspection business owners enter the industry with high hopes, as many as 25% may fail in the first year and up to 50% within five years. One reason a business may fail is because many aspiring entrepreneurs are just not prepared for the harsh reality of building a business from scratch. But there is an alternative: a Housemaster® franchise business.
Home inspection franchises offer potential entrepreneurs numerous advantages over starting from scratch, including:
Less risk- Owning a franchise helps minimize risks associated with starting a business.


Proven business model- A franchise provides a well-established, tested business model in place.


National brand recognition- If a franchise is well-known and respected, the brand name can give franchise owners a distinct advantage in the marketplace.


Lending- Lending institutions typically prefer to lend to a franchise business rather than an independent business because Lenders find that the franchise model provides more certainty due to its' successful track record compared to that of an unknown business.
With the knowledge and support gained from the Housemaster franchise system, a Housemaster home inspection franchisee can position themselves to have a greater chance of success than those that go it alone.
A HouseMaster Home Inspection Franchise
A Housemaster® home inspection franchise could be just the opportunity you are looking for. As the first home inspection company to franchise, it should be no surprise that HouseMaster pioneered every significant advancement, including introducing ASHI, the first industry trade association to set home inspection standards, and NIBI®, a premier home inspection education, and certification resource.
HouseMaster introduced the first on-site written report, agent indemnification program, and online training programs of their kind. Now, with more than 40 years of brand recognition, HouseMaster franchises continue to lead the way in technology, training, and support.
HouseMaster helps entrepreneurs provide desirable resources for franchise owners, realtors, and home buyers. HouseMaster is one of the country's most successful, values-driven home service brands, offering its franchisees ongoing support that includes:
Operations
Finance and Accounting
Ongoing Education
Information Technology
Innovation
Sales and Marketing
Technical Training
Get Started with a Housemaster Home Inspection Franchise from Neighborly
With people buying, selling, and moving in and out of homes, home inspections are necessary. As part of the Neighborly family of home service brands, HouseMaster is one of the country's most successful, values-driven home service brands. HouseMaster provides aspiring business owners with one of the most desirable franchise opportunities in the home inspection industry.
Learn more about how to start your home inspection franchise by downloading the HouseMaster Franchise Guide.