How a Dwyer Group Wordsmith Plies Her Craft to Bolster Franchisees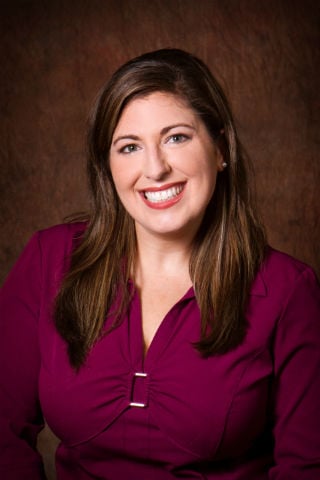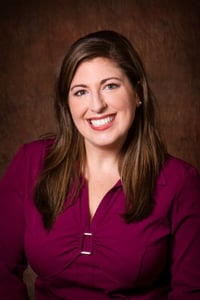 Megan Boyd's desire for lifelong learning is integral to her role as a communications manager for Mr. Appliance and Five Star Painting/Protect Painters—and helped her emerge as a Women in the Trades scholarship winner.
Megan Boyd's toolbox doesn't have wrenches and screwdrivers. The professional communicator uses press releases and sound bites to tell the stories of Mr. Appliance and Five Star Painting/Protect Painters franchise owners and their teams.
These days, Boyd is making headlines of her own.
She and six other women have been awarded scholarships through Dwyer Group's "Women in the Trades" (WITT) program. Each will receive a $1,500 scholarship "for demonstrating outstanding work, experience and passion for their chosen service trades industry."
A former TV reporter in central Texas, Boyd says she's long dreamed of going back to school for her MBA so she can eventually teach PR and communication. She graduated with a marketing degree last month and, like many students, has loans to repay. She'll use the $1,500 to pay down her debt.
She says she didn't think she would qualify for the WITT program: "I don't work directly in the trade, but my role as communications manager directly impacts women in the trades."
Boyd says Dwyer Group executives—including Dina Dwyer-Owens—offered encouragement. (Dwyer-Owens started WITT in 2012, following her appearance on television's "Undercover Boss." To date, 42 people have won the bi-annual scholarships.)
The big news
How did Boyd feel when she heard she won? "Absolutely thrilled," she says. "I was competing against amazing women, technicians and owners. I was shocked and then humbled to be in their company. It validates my role on the PR team that supports the trade and women in it."
Part of the application process was writing an essay, a familiar task for a professional communicator.
Boyd used the paper to recall her TV news assignment to cover Dwyer Group's Employer of the Year award from Texas Monthly Magazine. "I interviewed Dina Dwyer-Owens and other employees. [Since then,] I have dreamed of working for Dwyer Group for exactly 10 years."
Boyd says she was impressed during the interviews that employees kept talking "about the importance of values in the workplace, and everyone actually seemed to mean it." Still, Boyd concedes: "I never thought I'd find my way into Dwyer's team, not having a background in the trades."
Following her jobs in television, Boyd also did PR for school districts and worked at an agency. When she heard about a position at Dwyer Group, she jumped at the chance to make her dream a reality.
Welcome to the team
For the past three years, Boyd's role has evolved at Dwyer Group. She has worked with several brands and helped launch the Neighborly initiative. She's grateful, too, for the encouragement she's received from her colleagues and from Dwyer-Owens, co-chair of the company.
"Dina is right," Boyd says. "The trades are truly an untapped area and a great provider for families. There's a demand and an increase in women-owned businesses." It's a team sport, she adds.
Working women often need help while juggling business and personal responsibilities. She'll soon transition into the role of working mom, with the couple expecting their first child—a boy—in August. "I have a husband who supports my dream, and that means a lot to me."
They plan to be role models, so their son can learn to respect and support the important women in his life, she says.