How Do Your Appliance Repair Customers Find You?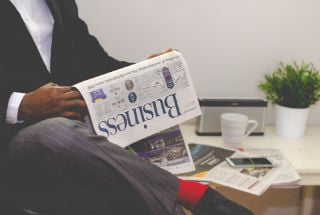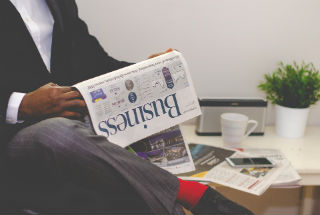 Remember when an ad in the local paper would do the trick to advertise your local appliance repair business? Those days have faded quickly as consumers search for services online, often on their mobile devices through search engines and social media. There are many components to appliance repair advertising that will help you make sure you are top-of-mind for your customers. If it seems overwhelming, that's okay. It doesn't have to be.
Let's take a look at some of the most effective advertising methods to help you access more revenue streams and capture more of your local market. If you own and operate an independent appliance repair business, use this list as a guide.
If you are a franchisee of a nationally known brand like Mr. Appliance, there is an entire team of marketing professionals to support your advertising and marketing efforts, but this list makes for a good refresher.
Advertise Your Appliance Repair Business Online – But Wisely
There are countless ways to advertise your appliance repair business online, but not all of them are effective.
Web Presence
To compete in today's digital market, it's essential that you have a well-built website. To be even more competitive, you'll want to make sure your website is mobile-friendly for smartphones and tablets. Apps are also a great way to reach your customers, but if you decide to make that investment, be aware ahead of time that developing an app can be costly and time-consuming.
Social Media
For highly community-integrated businesses, a social media presence can be a great way to interact with their neighborhoods. However, many business owners who are schooled in the latest digital trends have little luck boosting conversions through "cold calling" social media.
Online Service Listings and Reviews
Become familiar with the databases the consumers in your communities use to find appliance repair services (such as Angie's List). Does your business have a listing on Yelp? How about positive reviews? These kinds of answers are critical for capturing the increasingly large market that takes to Google searches to find a reliable appliance repair business.
Search Engine Optimization
Targeted, strategic use of SEO can make an incredible difference in your clients' ability to find your business. Unfortunately, a widespread unfamiliarity with how SEO actually works and its value can give this marketing strategy a bad rap. If you want to invest in truly understanding SEO, either take some time to learn how to apply the methods or hire someone who does.
Business Cards Are Still Effective for Appliance Repair Marketing
Even though our world is becoming increasingly digitized, business cards are still relevant and useful, especially in the service industry. In a very basic way, they help your clients keep your contact information available whether they need to call you in the future or recommend you to a friend. They're also a great way to start establishing trust and personable presentation right away. Putting time and effort into designing a business card that accurately reflects you and your appliance repair business, and one that makes an impression on potential clients, can't be overemphasized.
Advertise by Getting Involved
Particularly if you are a small business owner, your immediate community is often your best source of revenue. Attending community events while representing your business is a great way to advertise to a market that's already conveniently poised to choose your services.
For many small business and franchise owners in the appliance repair industry, marketing is a difficulty. Fortunately, many franchise owners receive marketing support from their licensing company to help make appliance repair advertising and marketing both simple and effective. But not all franchisors offer the same support! For example, Neighborly offers uncommon perks to our Mr. Appliance owners, like exclusive vendor discounts, local and national marketing, and ongoing mentorship and consulting.