Leadership
How Franchising Can Bridge the Gap Between Business Ownership and Success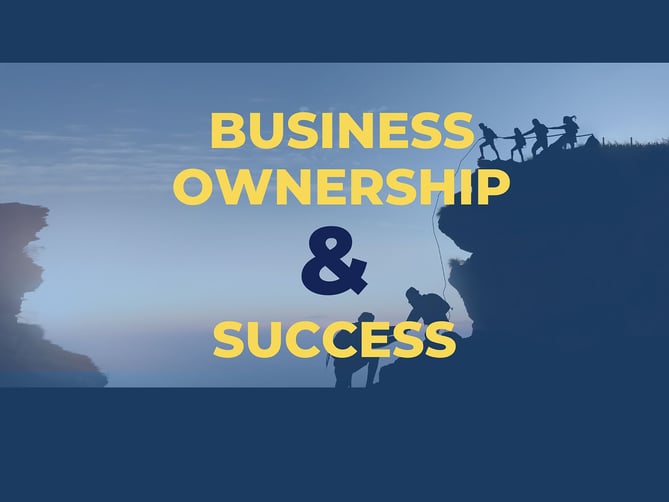 Any business ownership endeavor comes with risks, but franchising provides unique opportunities to mitigate challenges and foster success. At Neighborly, we prioritize setting our franchise owners up for reaching success throughout their ownership journey from start to finish. With operational guidance from experienced professionals, continuous training, and savings on business products and services through our ProTradeNet (PTN) Network, we offer a wide variety of proven tools and resources to ensure each of our franchise owners are fully equipped to take on running every part of their small business.
Our Neighborly team is committed to helping our current franchise owners navigate the ins and outs of every day business, but also to providing resources to those who are just beginning their franchising journey. That's why we're hosting a new webinar series called, "Franchise Readiness: The Go Getter's Guide for Business Ownership." With one LinkedIn webinar a month through April, this guide will cover the opportunities, myths, and realities of franchising to prepare potential candidates for owning a franchise business.
Owning a franchise can ultimately help set aspiring entrepreneurs up for success if potential owners know how to get the most out of being part of a franchise network. For those curious about franchising and wondering if our webinar series will be beneficial, let me first break down why franchising is a viable–and even ideal–option for those in search of owning their own business.
Why Franchising?
Franchise owners are presented on day one with a business model and system that has already been vetted and tested for many years, utilizing teams focused on marketing, operations, and IT to allow them to focus on running the business. With invaluable mentorship and networking opportunities within a franchise network, as well as built-in brand recognition, the franchise model offers a solid foundation for entrepreneurs to begin building their business.
There are some important considerations aspiring entrepreneurs should take into account when deciding to go into franchising. Do you have the financial wherewithal to successfully start the business and invest in the franchise model? What are franchise owners saying about the brand and the support they are receiving from the franchisor? Can you successfully follow and apply the business model into your operations?
As aspiring entrepreneurs decide to enter the franchising space, they should first prioritize researching the industry and the franchise options available in their market to determine the sector that makes the most sense for them. Meeting with the franchisor's franchise development team and operational leadership, as well as with the existing franchise owners can then provide a deeper perspective on if the brand is the right fit.
Bridging the Gap
Franchising provides a multitude of benefits and opportunities, but there is so much more to franchising than what I can describe here. Neighborly is committed to helping our new franchise owners and aspiring entrepreneurs achieve success, and our upcoming webinars give us the opportunity to explore the franchising model and what it can offer you in-depth.
I'll be featured in the second installment of our webinar series to go over how franchising can bridge the gap between business ownership and success. Getting started on your journey and thinking through the first steps can often be the hardest part of the process, so we'll cover everything you need to know before making this step. If you have ever considered franchise ownership, you won't want to miss out on this series.
Click here for more information or to register for the event.
Written By Brian Woods, Group VP, Franchise Development, Neighborly on LinkedIn