How Much Can a Gutter Cleaning Business Make?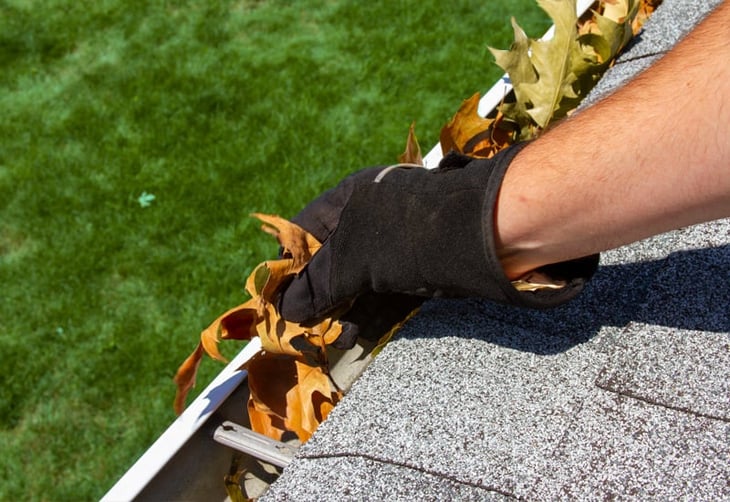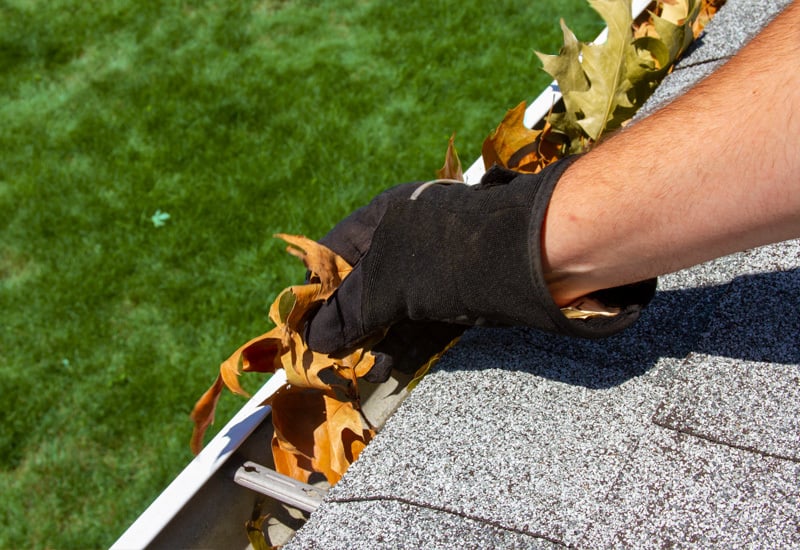 A gutter cleaning business can offer some definite benefits—it's a great job for those who enjoy working outside, and it typically has relatively low overhead costs—but it's not likely to lead to steady, year-round revenue if that service is the sole focus of your business. Seasonality will likely be a barrier.
So, how much can a gutter cleaning business make?
Most gutter cleaning businesses charge by the linear foot, with a higher premium for second-story gutters, so gutter cleaning salary rates will be higher in regions that have a lot of larger homes. The target market is typically busy middle- and upper-class homeowners who don't have time to do the job themselves and senior citizens who may be unable to physically manage the task.
If you own a gutter cleaning service or are considering starting one, you may want to think about diversifying your services.
Diversifying Your Service Offerings
By offering an array of related services, you're more likely to enjoy a stable income year-round instead of the "feast or famine" income that is typical in a niche business like gutter cleaning. Diversifying is also a way to increase your annual gutter cleaning salary without substantially increasing equipment costs. For example, most of the expensive equipment needed for a gutter cleaning business—ladders, pressure washers, and vehicles—can also be used in a window cleaning business. The additional supplies for window cleaning (squeegees, microfiber cloths, and cleaning solution) are inexpensive and easy to obtain.
Homeowners who pay to have their gutters cleaned are also more likely to pay for related home services like pressure washing and window cleaning, possibly at the same time as the gutter cleaning service. If you perform well and word spreads, soon you may notice your customer base increasing.
Expanding services also gives you more opportunities to acquire commercial clients. While gutter cleaning might fall under a company's janitorial or maintenance department task list, window cleaning may not. This way, your business can reach out to a new avenue of clients—stores, restaurants, medical facilities, and so on—who can keep you busy all year long.
Reaping What You Sow
No matter what type of business you're in, the rewards you see are linked to the effort you put in. Owning a business may be hard work both physically and mentally, but if you are determined, open-minded, and flexible, you have the potential to go a long way. Entrepreneurs who seek new opportunities and who are open to new ideas are more likely to achieve their goals and keep their businesses moving ahead.
Consider Opportunities with Window Genie®
One way to take a gutter cleaning business to the next level is to find a well-established franchise business that offers services such as gutter cleaning and related services.
Window Genie—a highly rated franchise and industry leader for more than 20 years—offers a number of services, including window cleaning, window tinting, gutter cleaning, and pressure washing. They have franchise opportunities in a number of markets.
Joining forces with Window Genie provides your gutter cleaning business with marketing power, giving you the jump-start you need to get ahead of the competition!
As part of the Neighborly® family of home service experts, local Window Genie franchise owners enjoy many advantages, including these:
A proven business model and proprietary mobile software system
Comprehensive startup and ongoing training and support throughout the life of the contract
Local and national marketing strategies and tools, including custom vehicle wraps and other branded materials, digital marketing, and direct-mail campaigns
An easy-to-manage website built specifically for your location
Protected franchise territories
Vendor relationships and discounts
Special incentive programs for veterans and more!