Franchising 101
How Neighborly vendors help owners save time and resources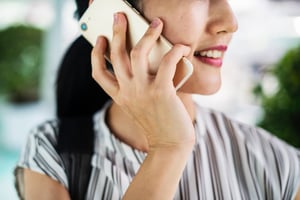 Corporate staffers guide new and seasoned franchisees with access to ProTradeNet®, a preferred-merchant program.
"Shopping for a good deal" has unique meaning for Neighborly® brands.
For owners just getting started or those transitioning an independent business to a Neighborly brand, there is plenty to do. Just ask Jennifer Dawson, a Neighborly Franchise Relations Coordinator, or FRC. She helps owners connect with preferred merchants within Neighborly's ProTradeNet vendor program.
ProTradeNet provides discounts and rebates on the back end for owners. There are approximately 170 vendors available to all Neighborly brands, from home improvement retailers and insurance brokers to vehicle leasing and specialty chemical products.
"I communicate and educate franchisees about programs and get them connected to the vendors we do business with," Dawson says.
Grateful to delegate
Dawson is one of five FRCs who introduce the ProTradeNet system to entrepreneurs. They help owners "get the ball rolling" with merchants such as Home Depot and Lowe's.
"The first few weeks can be scary. I hear it in their voices," she says. "I enjoy taking the load off."
Folks appreciate being able to delegate to franchise relations coordinators. It frees up their time, she says, adding: "We take the buying power of Neighborly to negotiate discounts on their behalf." They don't have to "flip through Google or the phone directory to search on their own."
When the owner returns home, he or she visits the retailer to complete the process. Then, vendors provide a monthly report documenting sales activities and discounts. Rebates are generally distributed twice a year by ProTradeNet.
The ProTradeNet system is can especially be helpful to new franchisees who don't have a staff.
"We ease the workload and hold their hand, making sure they are following the system and tasks from the Sure Start training," Dawson says. For example, a new entrepreneur might have a home office with different insurance needs from someone with a physical shop and employees. "We guide them through the vendor process," Dawson says. Some suppliers—such as insurance agents—often complete the initial contracts online.
Franchise relations coordinators (FRCs) also support independent owners transitioning their small business to the Neighborly brand. FRCs also help entrepreneurs who have bought an existing shop. In these situations, Dawson says owners update the company name, payment methods and other forms.
Stocking up on supplies
One thing that differs between owners is the initial shopping that must be done. "Some have to make purchases before they open their doors," she says. It's important to know their funding and resources so they can delegate when it's appropriate, she says. Many owners have loans from the Small Business Administration or a bank, which could restrict what they buy. Others come in with cash, she says.
The guidance and processes that Neighborly offers through ProTradeNet and other resources are a testament to the success of owners, Dawson says. "It's not just delegating with vendors." There are many success stories in every Neighborly brand because those systems work, she says.
Want to learn more about starting a franchise with Neighborly? Contact us today!